Ashton College launches a new program for legal assistants who want to gain expertise in the immigration field. Immigration Legal Assistant Certificate program is designed to help students improve their knowledge and understanding of Canadian immigration law, policies and procedures, essential to effective work in an immigration consulting firm, immigration law office or government office.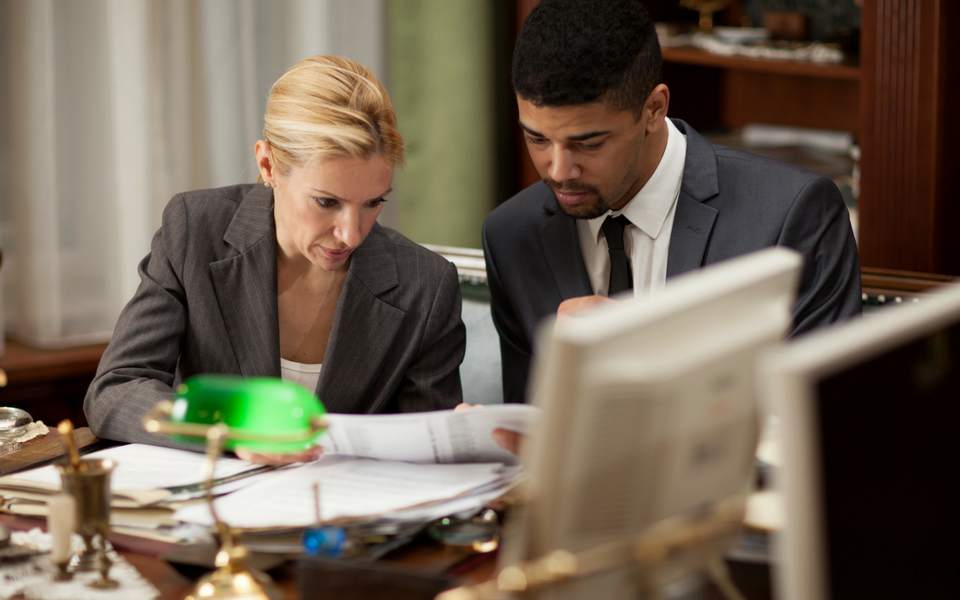 Expected Increase in Immigration Levels
The Canadian government is planning to increase immigration levels across Canada in the new year and in the years to come. The goal for 2018 is to bring 310,000 newcomers to Canada, a 10,000 increase from 2017. The target number for new permanent residents for 2020 is 340,000.
"Our government believes that newcomers play a vital role in our society. Five million Canadians are set to retire by 2035 and we have fewer people working to support seniors and retirees." – The Honourable Ahmed D. Hussen, Minister of Immigration, Refugees and Citizenship.
As the immigration levels grow, we can expect an increased demand for immigration advice and services, keeping immigration lawyers and immigration consultants busy. "Immigration consulting in Canada is gradually evolving," states Stephen Ashworth, the president and CEO of the Immigration Consultants of Canada Regulatory Council (ICCRC). "Standards in this profession need to be carefully monitored and regularly adjusted to the needs in each specific area."
Accuracy, knowledgeability and precision are crucial in the immigration industry, which is why training becomes essential for everyone working with immigration files. Ashton College's new program aims to equip young professionals and assistants with the necessary skills and knowledge to meet the demands of their profession and become efficient helpers in the immigration office or law firm.
Increased Demand for Quality Assistance
"Ultimately, immigration consulting is a profession that will continue to grow," states Stephen Ashworth. "Immigration consulting is a very challenging and very rewarding profession; it makes a lot of difference in the lives of many families and individuals who have come from far."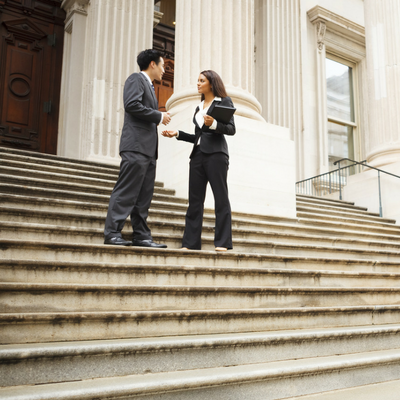 A desire to make an impact in the lives of others is one of the main reasons individuals decide to work in the field of immigration consulting or specialize in immigration law. Helping someone move to another country, bring in a family member, or start a new adventure through study-abroad programs is more than just a job: it is an extremely rewarding and fulfilling activity. Here is a testimony of one of Ashton College alumni, Alex Chiu, when asked about his motivation to pursue a career in Canadian immigration consulting: "I wanted to help people better adjust to the Canadian experience. I wanted to help them pursue their dreams and their passions in a new country."
However, working in the immigration industry is not an easy task. It requires knowledge of ethics, great attention to details, and proficient communication and organizational skills. On top of that, Canadian immigration law is very complex, and immigration goals and regulations are continuously changing. As Nevena Djuricic, a Regulated Canadian Immigration Consultant (RCIC) and an instructor at Ashton College, puts it: "Sometimes students ask me, from which pages of the materials should they study from? And I always ask them back – 'What do you mean?' Your client will not come from a page: you have to know everything, especially if you don't have a legal background. You need to get to the point where you understand the law, so prepare yourself for a lifelong learning process."
"Mistakes are absolutely unacceptable when your clients' future depends on you." – Stephen Ashworth, CEO of the ICCRC.
The weight of responsibility on immigration practitioners is proportionate to the rewards of their profession. Both immigration consultants and immigration lawyers are working hard to ensure that they are tending to each client's file with utmost attention and precision. Even the smallest mistake can cause a problem for the client and lead to delays at best and inadmissibility at the worst.
However, it may be the case that not everyone in the immigration office knows and understand immigration law and procedures as well as the profession requires. Due to high demands for immigration professionals, many law firms and immigration consulting offices hire administrative assistants to help with application processes. Unfortunately, not many of those assistants are prepared for what it takes to work as a legal assistant in an immigration office.
"The most important and the most underestimated units in an immigration office are legal assistants," shares Ron McKay, director of immigration-practitioner programs at Ashton College.
"Legal assistants are often the ones working with the clients' files and communicating with clients during the application process. Therefore, it is extremely important that they have a great working understanding of the immigration practices in Canada."
In reality, what immigration consultants and lawyers are missing is quality office assistance.
Immigration Legal Assistant Program
"Our standards of education continue to be elevated through programs that are continuously developed." – Stephen Ashworth, CEO of ICCRC.
Ashton College recognized the need to provide quality education to legal assistants working in the immigration field. Ashton's Immigration Legal Assistant Certificate program focuses on equipping students with the essential skills and knowledge to ensure they become irreplaceable helpers in a legal office.
Upon completion of the Immigration Legal Assistant Certificate program, students will:
Improve their knowledge and understanding of Canadian immigration law and immigration principles and procedures;
Gain knowledge and understanding of specific client applications, including temporary resident, permanent resident, and citizenship application processes and key submission procedures;
Learn more about refugee applications and inadmissibility law in Canada, including working with inadmissible clients;
Improve and enhance their communication skills, especially in the area of business communication;
Develop a clear understanding of the code of ethics and liability, client agreements and general work in the legal office;
Understand how to conduct research in the area of immigration law, including gaining access to a variety of relevant sources;
Learn more about their work in the office, including effective management of client accounts.
This program is a great fit for individuals who want to increase their credentials and work as legal assistants in the immigration sphere, as well as for foreign-trained legal professionals or recent graduates who want to learn more about the immigration consulting profession in Canada.
Ready to Start?
Gain essential knowledge and skills in the area of immigration law in just 3 months! Enroll in Ashton College Immigration Legal Assistant Certificate program today.