Ashton College alumni, Kemal Sucu, has shared his insights on the changes in the international business arena. How can you find the most optimal tactics and strategies for your business growth in a global, interconnected world? Find out more about the key drivers that you need to pay attention to.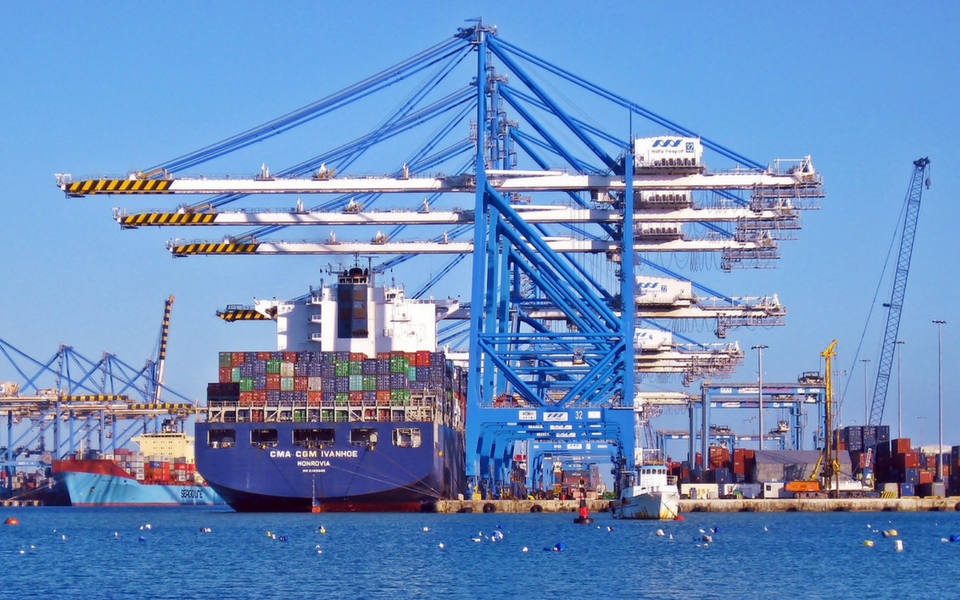 Competing with overseas companies and doing business in a foreign market is the reality for modern companies. Most organizations have already realized that the only way to grow a business in a competitive environment (and to grow it profitably) is through international trade. Trade among countries is growing fast since the internet allows even the smallest business to go global. Furthermore, most investors look for the best returns, and they are willing and able to look anywhere in the world.
International trade is an opportunity to eliminate domestic boundaries and conduct your business activities anywhere in the world.
However, just knowing that international trade is crucial for business growth is not enough. There are several incontrovertible drivers you should keep in mind when looking at global opportunities, as they can really make a difference in your global business. Keep an open eye for the changes in these drivers:
Trade Agreements – Lowering Trade Barriers
Foreign Direct Investment – Locate and Sell Anywhere
Advancement in Technology and the Internet
Global Standardization
Global Products & Services, and Customer Needs
Low-Cost Countries
1. Trade Agreements
As you know, in mid-1900s many countries imposed tariff rates in order to protect local producers and service providers (Worldwide tariff averaged 45 percent). Tariffs are taxes charged to goods or services imported into a country, and they may have negative effects on imported goods. More specifically, these rates raise the price of imported goods and services, often making foreign goods more expensive and less competitive with domestic goods and services. As a result, foreign trade is reduced: companies simply cannot compete with domestic producers and service providers. In this matter, international trade agreements become significant, as they have an opportunity to lower trade barriers.
In 1995, when the World Trade Organization (WTO) was established, international trade started to increase. WTO is a global organization that aims to help exporters, importers and producers conduct their businesses on a global arena. You could say that WTO seeks to eliminate trade barriers among nations. This organization supports negotiations and settles trade disputes among nations in order to increase the flow of goods and services.
There are also other formal regional groups, organizations and agreements that seek to eliminate trade barriers and reduce tariffs: European Union, Custom Union, and North American Free Trade Agreement (NAFTA), among others. The goal of such organizations or agreements is to develop similar trade requirements and standards for the foreign businesses from each participating country.
Knowing and understanding the changes in trade regulations and agreements is crucial in order to conduct business abroad, as those changes can easily affect the efficiency of your global business operations.
2. Foreign Direct Investment
Multinational companies do not only export and import; they also set up global networks that connect different worldwide locations for research and development, supply and purchasing, supporting services and sales, and other purposes. In business literature, we call this "Foreign Direct Investment". It is considered to be the most advanced method of global business that allows companies to sell anywhere to anybody.
Most companies benefit from global connections. Managers and businesses are always "scanning the world" for the most efficient and effective investments. For instance, many multinational companies in Europe or USA are moving quickly to take advantage of opportunities in developing countries. You may ask: what does this mean for individual companies? How can your business be affected by FDI in your local market and target market?
The truth is, any foreign direct investment made in your target market (especially if your target market supports an FDI) can directly affect your export operations in either a positive or a negative way.
If the investor company in your target market is your competitor, your export sales will directly decline, because the investor company will have advantages over you in terms of expenses. Remember – you will still be fighting multiple international expenses, such as freight, terminal handling cost, duties and any other clearance cost in your domestic and target market.
On the contrary, the investor company may want your products or services in your target market. While this situation will increase your export sales, it can create other managerial considerations for your business, such as production capacity or export financing.
As you can see, you should always keep an eye open for the trends in your target market. It is crucial to set up Market, Competitive and Competitor analysis and research your current (and potential) target market(s) to be up-to-date with the industrial trends and changes.
3. Advancement in Technology and the Internet
Significant advancements in technology help companies reach more customers and be more informed about their target markets and customers. The internet has created a transparent world where people search products or services in Google before they shop, visit online review sites prior to a purchase, and check in via many mobile applications (Swarm, Facebook, etc.) as they go around the city.
Decreasing prices and advancements in computer systems also affect international trade in every way. Many small businesses can now have computer systems that only the largest companies could have afforded a few years ago; and with these advanced computer systems, companies can establish their headquarters, R&D, manufacturing, and/or sales almost anywhere. It is now very easy for some businesses to have less physical presence and more virtual exposure, especially when people opt for online shopping.
Consequently, the advancements in technology and the internet are speeding up the need to build online presence and work on the main website (you can learn more it in my earlier article "How to find international customers")
4. Global Standardization
Although global standardization is one of the most important drivers of international trade, many companies ignore its importance. As a result, many of them fail before they start their export journey.
The main purpose of the global standards is to have a template for the design. This way, the companies do not need to manufacture dozens of versions of one product for each country and can sell only one or two versions worldwide.
Furthermore, global standartization allows to have a lower product cost and fewer obstacles when entering a new market. Therefore, getting global standards for the company's product or service is one of the efficient ways to sell globally, and it is beneficial to everyone.
Although global standardization is still a work in progress, Europe and USA already have their formal standards and laws for consistency in quality, manufacturing, R&D and sustainability. Meeting these formal standards and laws is a requirement for any company that wants exports, and any organization that has businesses in multiple countries. For example, International Organization for Standardization (ISO) has developed many technical standards for quality in manufacturing and environmental management. Meeting these standards means that the company is manufacturing the product in accordance with the specified technical and environmental recommendations.
Consequently, as an exporter, you should always check the global standards and follow changes in the legislation.
5. Global Products & Services, and Customer needs
How do you develop your product or service? Do you adapt your product to the local market or use a standardized global product or service? These are the two important questions that many exporters ask during their market research.
Checking global product or service during your market research is key to your export strategies and tactics.
You may also want to ask how global products or services may affect your strategy. To answer this question, you need to understand what a global product or service is.
Global or international product is the product that is in demand by the customers in different countries. The most vivid examples of it are fast food chains, such as McDonalds, Burger King and KFC. These companies sell the same products and deliver the same services in many different markets. Customer willingness to shop globally and the similarity of their needs increase the demand for such global products or services.
Knowing this, you should also check the global players in your target market prior to entering a new market. Global products can increase competition and prevent you from offering competitive prices. Understanding global products and their strategies, core values, products and delivery methods is crucial for you to develop your strategy and tactic.
6. The Low-Cost Countries
Even though many governments are discussing the negative effects of international trade on the low-cost countries, those are still important drivers in international business. Based on the theory of economics, the main purpose of enterprises is to maximize profit. You can only maximize your profit by managing your operations efficiently. In other words, minimum cost, maximum gain. In today's competitive world, many enterprises are looking for exactly that: ways to minimize their cost and maximize their gain. For that reason, low-cost countries are feasible options to consider for outsourcing and offshoring. These low-cost countries (China, India, Mexico and Brazil, to name a few) are not only providing low production costs, but they also have a profitable and expanding market for multinational sales.
If you are planning to develop new products or services, the cost-saving impact of working with the low-cost countries cannot be ignored. These countries can offer reasonable and cost-effective options for your planned product or service. Companies like Walmart, Apple and Lenova are some of the companies that benefit from the cost saving options in these countries.
I myself have my own brand, but I choose to sell in my country instead of getting my brands produced in my home country. At the same time, I still get some production done in China and India, and that allows me to take advantage of their local labour costs so that I can then offer more competitive prices to my customers.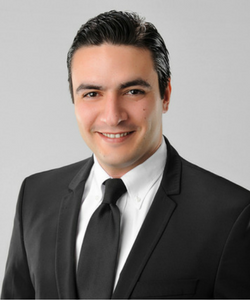 Written by Kemal Sucu
A pragmatic, smart, and strategic International business strategist and new market researcher, Kemal has good insights into international trade and is full of great marketing ideas. Kemal possesses the real life experience, academic capability and the necessary personal skills to help SMEs build up import-export strategies, enter new markets and expand their business activities in more foreign markets.