Retirement should be a happy time, but for many the approach of the golden years is filled more with fear and stress than any other time. Why? Because with the end of work, many see the end of income – they haven't adequately planned for their future.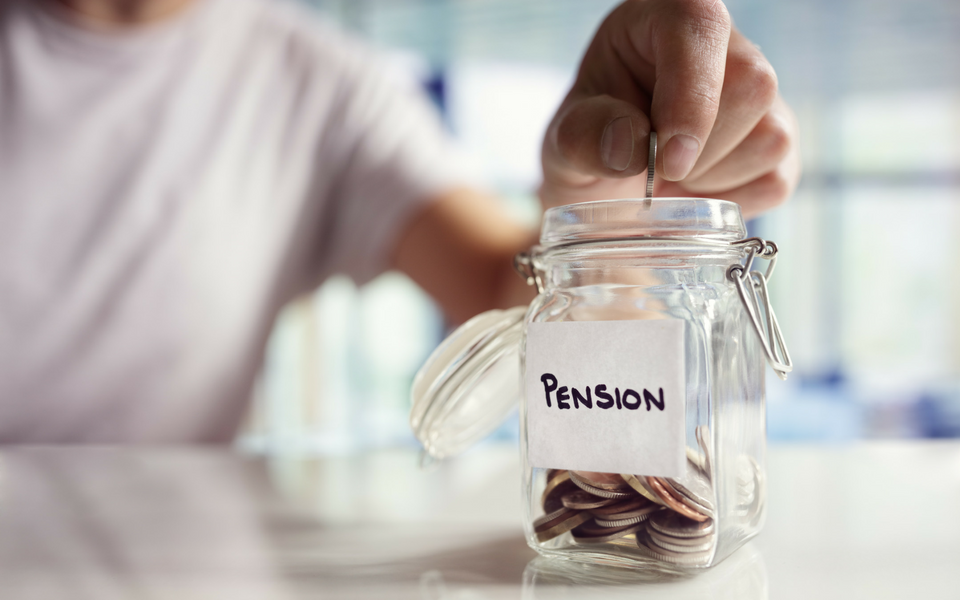 The Royal Bank of Canada commissioned a survey of Canadians which reported, in 2017, that an alarming number of those close to retirement (almost half of those 55 and older) are not on track with retirement financial planning. Perhaps more concerning is that one in six of those age 55 and older haven't even begun to start planning for retirement.
More alarming information comes from a 2014 article in Chatelaine that about 1/3 of Canadians are planning to live on meagre Canada Pension Plan payments during retirement, another 1/3 are counting on the lottery and more than ¼ are hoping to sponge off family members – somehow anticipating their brother, sister or kids will have a better financial plan than they do.
The age-old saying is that the best time to start saving for retirement is when you start working and that the second best time to start is now. If you haven't yet begun to plan for your golden years, consider this your wake-up call to start creating plans for retirement now.
Ultimately, you need to start the process and get together with a certified financial planner you can trust to get your retirement investment options sorted out. Retirement planning in Canada isn't necessarily rocket science, but it does take a trusted partner to help you get to the $756,000 estimated savings needed according to respondents of a recent CIBC survey.
Spend the Time
Now that you know (more or less) how much to save for retirement, take the time to find the right person to help you get there. There are many ways to find a great certified financial planner to help you determine how much YOU need to fund your retirement, but one of the best ways is to start with referrals of those you know in similar situations. This is no time to accept just anyone, or feel the need to help out Cousin Louie who is getting started in the business. Screen your financial planner as carefully as you would screen a caregiver for your child.
Know What You Want Out of Retirement
If you're perfectly content sitting on the couch watching Netflix and drinking wine with friends on the weekends and have no desire for a 40 foot yacht, it's unlikely retirement is going to change that perspective. You don't need to budget for a yacht or living in the South of France three month s out of the year if that isn't your ideal way of life. For many, their lives will include more time with family, friends and hobbies at home. They may even include a part time job at the local coffee shop or garden centre to stay active.
By knowing what you like and how you like to live, it's easier to determine if that three-quarters of a million that many Canadians feel they need is more, or less, than what you need. Remember, no one is looking over your shoulder about this. This isn't a competition. It's about what is going to make you happy in your retirement years.
Consider All Sources of Income
Yes, CPP payments may be part of your income during retirement, as will RRSPs turned to RRIFs. Look to these retirement investment options as well as other retirement planning tools to determine how much more you need to contribute and into to which vehicles in order to make for a properly funded retirement.
When you have that certified financial planner in place and are working through plans with them, they will be able to help you determine what CPP amounts you are likely to receive. They can also look to any pension plans you have and other retirement savings options you may not have considered.
Will a Move be in Your Future?
Proximity to work, recreation, family and friends may be why you've chosen to live where you do now, but what about during retirement? Chances are you may choose to live somewhere more affordable, or with a different lifestyle focus and this can impact the amount of money you need for the future. If being close to kids and grandkids is important, perhaps a suite in a larger home is a possible idea for the larger family. If golf is your thing, you may want to look into one of the many golfing communities that cater to the retirement set. Looking at the options beforehand may even make it possible to make the move a year or two before retirement so that relationships are formed before you're looking for a bridge partner or someone to go for lunch with.
It Isn't Just the Numbers
For many of us, retirement planning is all about the numbers, but equally important is the lifestyle or "softer side" of life. You will have noticed, in the points previously mentioned, that while each area of retirement is focused on what is needed to fund certain preferences, it's inversely those preferences that drive what amount of money is needed. The choices about lifestyle are what leads to retirement success and ultimately happiness. When there isn't a plan of how days will be spent and what hobbies will be part of it, time may end up slipping by in a blur of recliner surfing with the blinds closed, little interaction and ultimately depression.
Lifestyle choices are important and for your future health and happiness, you must determine how you see your retirement AND what it takes to fund that. Lifestyle and money can't be separated no matter what the financial experts would have you believe. All the funds in the world aren't going to make for a retirement of fun if there is no plan on how to spend the time.
Just Start Now
No matter what your ideal plan for retirement, or the dollar amount you think you'll need, allow for flexibility. Things change. The economy, family circumstances, the price of car insurance – these and so many other items will impact your financial plan for retirement and you want to build in enough flexibility to accommodate minor adjustments. Just get started on that plan now.