One of the great things about Canada is the spirit of pulling together for the common good and taking care of one another that ripples throughout society. The awareness of mental health challenges, addiction, developmental needs, elder care and more are on the rise and speak to the demand for special care for many Canadians. With a varied range of community-based programs and the growing awareness of needs, roles available to those interested in the community support worker field are growing in number and in diversity.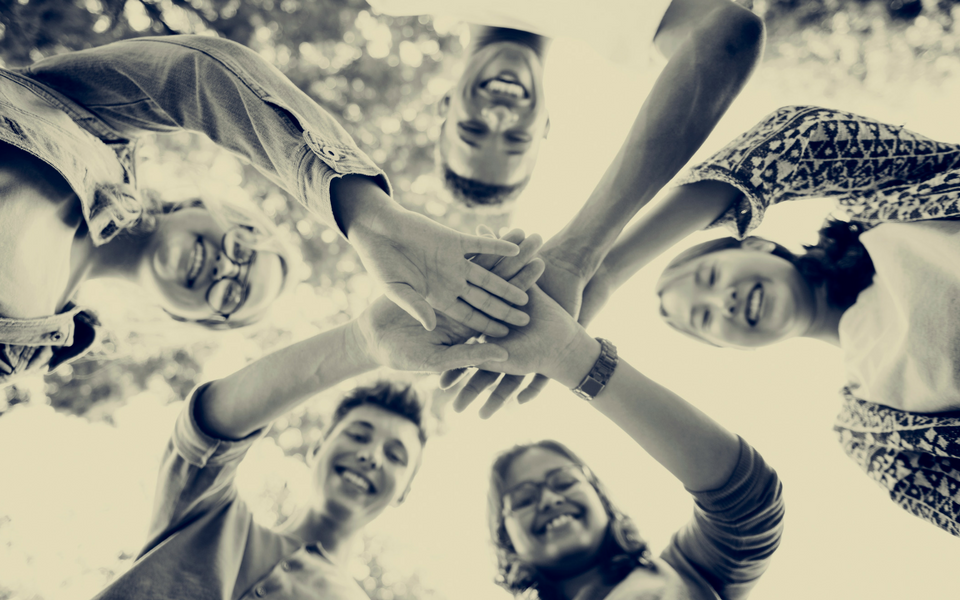 As a whole, social care programs have continued to grow in importance in the country with no sign of the growth trend slowing down. Canada will continue to be a country that is seen as doing what it can to care for its citizens. Public, private and split-funded/managed programs are helping individuals and families with unique needs and the recognition is that those who are trained in the field are better able to provide care and support in many aspects than friends and family. It may be adult mental health programs, addiction recovery support, children with learning challenges or abuse and trauma support among many of the different roles needed in society today.
Community Support Worker Jobs
That diversity in roles is apparent from any job search for "Community Support Worker" on the internet. Some speak to a prospective applicant's desire to work with youth and young adults with spectrum disorders and assist with all areas of social functioning. Others look towards a role with one-on-one support for youth in the form of mentorship as they transition from youth to adult in a challenging environment. Still others seek jobs in supporting individuals with developmental disabilities both in their homes as well as in group programs.
Some of the job titles are as basic as Community Support Worker, while others include titles like: Outreach worker (for a women's resource centre seeking someone to provide information and advocacy, serve as a liaison and provide support), Residential Support Worker (for a mental health support centre seeking one-on-one care support in all aspects for clients), Outreach Worker (for a harm reduction program seeking someone to support clients with services around housing, addiction, mental health and more), and Community Living Support Worker (for a recovery program facility seeking someone to work within the support home) among many, many others.
The range of salary for those in community support worker programs is as broad reaching as the job titles, duties and expectations with a range from $10.15 an hour up to $32.45 (and higher) an hour according to Indeed, the online job tool. Obviously, the range in salaries for a community support worker depends upon the role, education, experience and other factors required.
Educational requirements for Community Support Workers
When it comes to the education required to work in the community support worker field, the demands are diverse as well, which is logical given the range of job descriptions. Some jobs placed under the category of community support workers will require advanced degrees due to the involvement with mental health counselling and working directly with those with complex issues. Other roles may require post-secondary training and still others are willing to accept applicants with a mix of education and experience. Most will have a need for specific field education such as those jobs requiring an understanding of the criminal and justice system or previous education in elder care so those looking to apply must read job descriptions carefully in order to illustrate both their practical and educational fit to the role's need.
Maybe you've volunteered in a care home or helped organize local community centre youth programs and feel that the community support worker field is the right fit for your future career. For those who want to explore the field but don't have the education in place and aren't ready or interested in taking on advanced degree programs, there is an option in college-based Community Support Worker Diploma programs.
Many of these programs focus on assisting others with physical, vocational, recreational, social, emotional and daily skills development to help those who need it advance in life and also ensure they have support beyond a circle of family and friends. For the most part, the role of a community support worker can be defined as getting individuals to their highest quality of life – regardless of what challenges they may be facing.
What would a Community Support Worker Diploma include?
Depending upon the school providing the program education, the length of the program is generally nine to 12 months but changes based on the number of classes, weekly hours and additional requirements. When looking at schools that provide a Community Support Worker Diploma program, be sure to find one that includes a practicum or internship as part of the program. Practicums generally last four to six weeks and give valuable hands-on, in-field training that is necessary for a more complete understanding of how the educational aspects fit into the field as well as understanding what area within the realm of community support work is right for you.
Course work is likely to include classes in technology, communications, roles and responsibilities of a community support worker and career prep on the administrative side. The more practical courses will include human life stages, psychology, mental health, behaviour management, developmental disabilities, supporting independence and others. Given the length of time of the program, each course can dive into the various topics, though not as thoroughly as a specific program on each topic, like a psychology or developmental degree may.
This thorough and broad-reaching education will well position the prospective community support worker for a career search or for additional education in more specific areas of the overall field.
If you love working with people, helping them review and advance past their challenges a Community Support Worker Diploma program may be the right place to start to prepare you for an exciting career that is needed and appreciated within all communities in Canada. Do some research before signing up for a program to make sure the school you choose will put you on the right career path to succeed in the role and area of the field you plan to work in.