One of the most rewarding things in life is giving back: contributing to individuals, families, and communities. Here at Ashton College, we know the difficulties that Canadian newcomers face, which is why we offer the Lilian To Bursary to our students.
Lilian To Bursary is a full-time tuition bursary given to recent Canadian immigrants. Co-sponsored by the Canadian Immigrant Magazine, it allows students to take a Diploma program at Ashton College and move their career one step further by improving their knowledge in a specific field and gaining Canadian credentials. This bursary was created in the name and honour of Lilian To, immigrant settlement crusader who dedicated her life to bringing immigrants and local communities together. She was a long-term CEO and executive director of S.U.C.C.E.S.S – a multi-service community organization that helps new immigrants settle in Canada.
The 2017 Lilian To Bursary was awarded to two Canadian newcomers, Jaime Joel Monje and Qaiser Jamil.
Jaime Joel Monje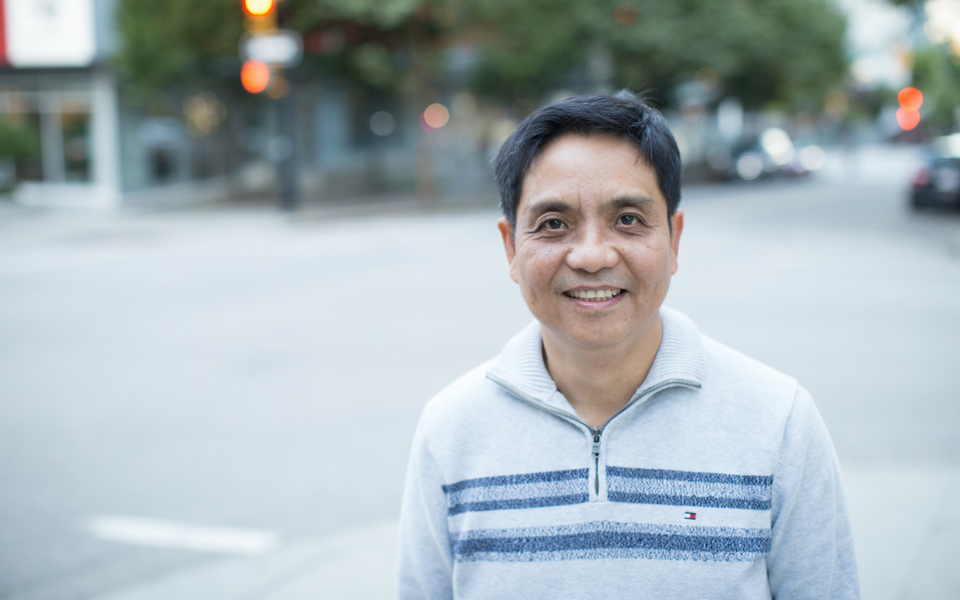 Jaime Joel Monje came to Canada in 2013. "I first came to Canada as a Federal Skilled Worker," shares Jaime. "But I soon had to go back to the Philippines and my family. It wasn't until 2016 that I was able to finally settle in Canada again."
Jaime was a chemical engineer in the Philippines. "I had a great career back home," he says, smiling. "I've been working in the food processing, cosmetics and pharmaceutical industries for several years, including working for multiple international and well-recognized organization. But I knew that it would be difficult to get a position of the same level in Canada without Canadian credentials."
On top of his chemical engineer degree, Jaime also has a Masters in Business Administration, and he wants to further develop his knowledge of business in Canada. "It is not easy to immigrate to the new country, especially financially," shares Jaime. "But it is a great opportunity to continue learning. I know I am missing Canadian business knowledge and Canadian credentials, and I am excited to have an opportunity to fill those in with Ashton College."
Jaime was fortunate to get a position in his field, thanks to his work and experience in the Philippines: he is working as a Production Trainer in a pharmaceutical field. But Jaime does not want to settle for his current role. "The main goal for me is to achieve the same position as I held in the Philippines. Doing this will help me support my family here in Canada and get my daughter through university."
Jaime has a wife, a son, and a daughter who was recently accepted into the University of Toronto. Currently, Jaime is working in Vancouver, BC.
Jaime's biggest motivation to succeed in Canada is his family. "Everything I do I am doing for the future of my children."
"Here in Canada, it doesn't matter what colour you are and what you believe in. What matters is how skilled you are, how much you know and how hard you are willing to work. This is the environment I want my children to grow up in."
Qaiser Jamil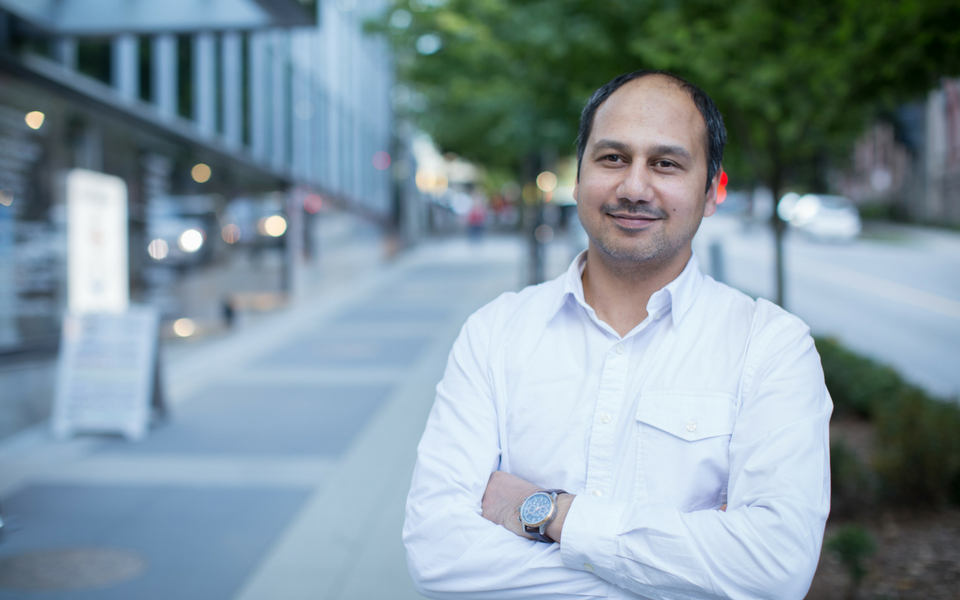 Qaiser Jamil immigrated to Canada from Pakistan in 2016, looking to further grow in his career and provide a better future for him and his family. "I have a Master's Degree in Human Resources from Pakistan, but that degree is only equivalent to a Bachelor's degree in Canada," shares Qaiser. "There is an educational gap between my country and Canada. I know that Canadian education will open many more doors for me in my career, and I am excited for that."
Qaiser has worked in the Human Resources field for over 10 years, including several years of work with global companies. However, he chose not to pursue an HR-related job in Canada, for now. "Instead of applying for the HR jobs in Canada, I chose an alternative route and applied for administrative roles," says Qaiser. "I can't expect to come to Canada and get the same senior HR position that I held in my country. I need to become more familiar with the Canadian system and get Canadian credentials first."
Qaiser's ultimate goal is to get CPHR certification. "I know that until I get Canadian education and start working towards a well-recognized designation, such as CPHR, it would be very difficult to get a similar position that I had back home."
Although Qaiser is happy with his current job, he is excited to continue learning more about human resources in Canada, which is why he decided to use his Lilian To Bursary to take the Diploma in Human Resources Management at Ashton College. "I was excited to find out that this program brings me closer to my CPHR designation. This is an amazing opportunity, and I will definitely make the best use of it!" says Qaiser.
When asked to give advice to Canadian newcomers, Qaiser smiles. "Follow the Canadian system – there is a reason why certain professions don't transfer over easily from your home country. Get a job that pays, get your Canadian experience, and work towards your passion!"
"If you are passionate about your goals, you'll be able to stick to them. This way, learning is not a chore, and your possibilities for growth are endless."