The job of a home inspector appeals to many people. It's a way to help others understand what they are getting into before purchasing a house, condo, townhouse or other building or unit. As the price of real estate has increased, so has the risk for home buyers who don't know what is right, or wrong, with their potential purchase. Plus, more people living in BC mean more homes. Both of these factors have contributed to an increase in home inspector training and licensed home inspectors.
How can you become a home inspector?
There are certain guidelines and rules, a path to follow to become licensed. One of the rules is that home inspectors must be licensed in BC by Consumer Protection BC, and to become licensed, the potential candidate must get the right education in the form of a home inspection course online or in person.
While there are no prerequisites or mandatory technical knowledge needed to do an online or in-class home inspection course, it's important to note that some individuals are a better fit for the occupation than others.
Backgrounds that Fit the Home Inspector's Role
This job requires a thorough understanding of electrical, plumbing, heating, cooling, ventilation, structure, foundations, roofing and defect identification. It's a lot to learn, and that's why even those in construction need further training. There is a great deal of difference between having the know-how and skills to install new equipment in a home and understanding how equipment has aged, what materials were used in the past and what needs to be fixed or replaced.
That being said, those from the construction field may be the best fit for this occupation because they are familiar with the systems of a building and can identify risks better than someone without any exposure in this area. No matter the background, individuals need to be aware of the requirements to become licensed and work as a home inspector in BC. Apart from learning on the job, opting for home inspector training will expedite their knowledge. This is because no one can ever claim to have seen or experienced everything that can go wrong with a building. There will always be something new.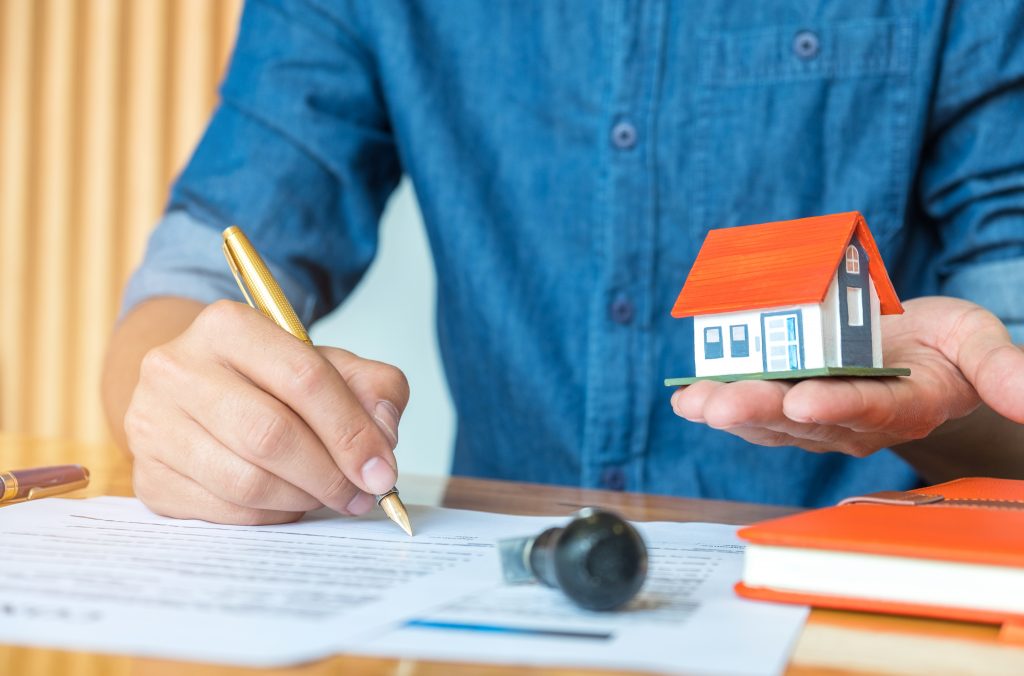 Understanding the Risks of Being a Home Inspector without Experience
However, no single trade or profession is enough to prepare someone to be a home inspector. Ultimately, to be successful and valuable to clients, you will need to take the appropriate home inspector training, even if it isn't mandatory.
Those who have gone into the occupation without the home inspection education (online or in-class) or appropriate background have occasionally found themselves in serious legal trouble as they didn't meet the standards of due diligence required by the profession. Home inspectors are required to carry liability insurance, but if something is missed during a home inspection that should have been identified and ends up causing a loss to the client, insurance won't cover the losses. The responsibility lies on the home inspector.
Career Paths to Becoming a Home Inspector
Related trades like that of general contractors, plumbers and gas-fitters and defect assessors are often the best fit for home inspectors. Ideally, these individuals will be exposed to the practical application of several trades before changing to a career as a home inspector.
For example, an individual may have been in construction for 20 years, starting as a labourer, moving onto framing; perhaps switching companies and learning finishing carpentry, then changing to concrete work and finally taking on a general contractor role with a building company. While it sounds like a lot of jobs over the years, it isn't, given today's job market. This exposure to multiple trades and skills sets the individual up nicely to receive training in home inspection.
Other Beneficial Skills and Training
A grade 12 education is required, but any post-secondary courses in the field also will be beneficial to take a home inspection course online or in person. It takes strong communication skills as well because home inspectors are not only creating reports about a home's condition, they are also delivering key points of information to prospective home-buyers in person to help them make a decision. This requires tact, the ability to simplify complex topics, and compassion.
When helping people make what could be the most significant decision of their lives, it's essential to be able to communicate both verbally and in writing clearly and concisely. Because people hire home inspectors to ensure they know what they are getting into with a purchase, the home inspector must act as a "trusted ally."
A love for the construction industry, curiosity about how things work and the ability to be analytical and spot what's wrong will also go a long way towards becoming a good home inspector.
You Have the Right Background, What's Next?
Once you have determined your background is a fit for the home inspector field, it's time to consider if you're prepared to take on the extensive amount of education to become licensed. Home inspection courses take about 150 hours of instruction and range from $3,000 to $6,000 in tuition costs. While you will find a home inspection course online, there are also courses that are taught in class. The flexibility of online learning can save time, but it comes down to understanding how you learn best. Given the extensive nature of home inspector training, you want to be sure to choose the learning style that suits you best.
Once you have completed the course, you will need to take one of the qualifying exams recognized by Consumer Protection BC. After you pass the exam, you'll need to spend 50 hours of on-site experience with an approved home inspection trainer. You'll need to track your hours and submit a report with your application for licensing.
The subsequent steps are more administrative in nature. You will need to arrange for: a peer recommendation letter, a municipal business licence, a criminal record check, liability insurance then apply for your licence.
Good luck to you as you start your career as a home inspector in BC.