No matter where in the world a prospective post-secondary student lives, there are a near endless number of reasons to come to Canada to study. Canada offers many excellent education institutions, plus the volume of programs offered through these post-secondary schools is second-to-none. International students in Canada are commonplace because Canada student visas are relatively easy to arrange for the majority of students and most international students have found living in Canada to be a positive, life-changing experience.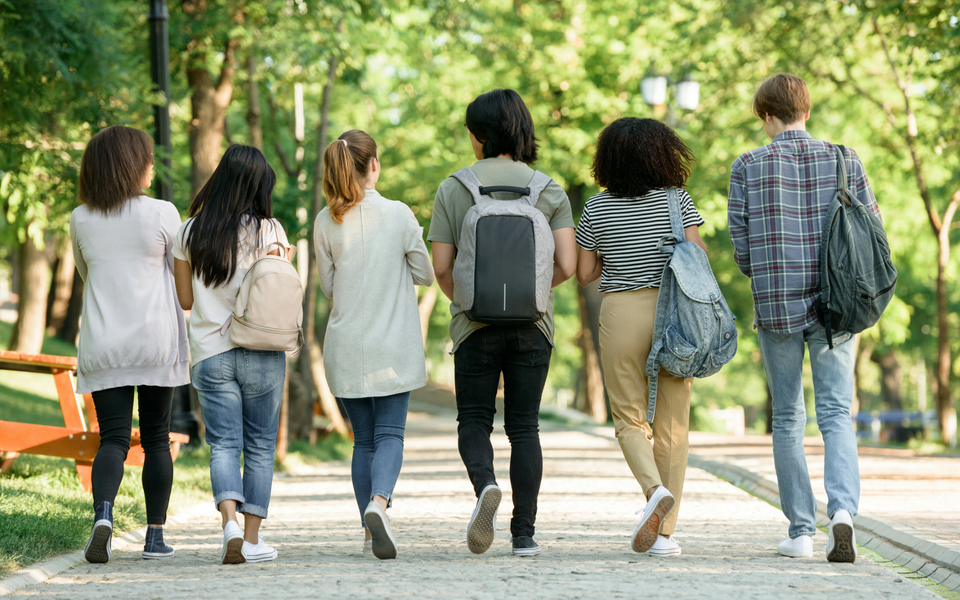 How many universities are in Canada?
There is quite a broad range of post-secondary institutions in Canada. Each one of them falls into one of the three categories of: colleges, universities or institutes. In 2016, there were close to 100 universities in Canada with 1.8 million students enrolled in university-taught classes. The overall number of post-secondary institutions (universities, colleges and institutes) in the country ranges in the hundreds with the programs they offer reaching into the tens of thousands! That's a lot of opportunities for both Canadian and international students.
If you decide to come to Canada to study, you won't be alone. In 2016 more than 267,000 international study permits were enabled. Meaning, somewhere in the neighbourhood of 250,000 students took advantage of higher studies in Canada. It's no wonder there is an attraction to coming to the country to study. Not only is Canada a beautiful, diverse country but six Canadian universities ranked in the top 200 of universities in the world as noted in a 2017 report.
Where to start with student immigration Canada
With all these great options in schools, it can be difficult to bring the list down to the handful you want to apply to. Obviously, one of the first things to consider is the program or study area you are most interested in. If becoming a doctor is your goal, you'll be looking into far different schools than if your interest is to learn about international trade from a Canadian perspective. Once you know the area of study you wish to pursue, seek out the best schools in that particular area.
What kind of program are you interested in? While some areas of study – like becoming a doctor – automatically determine the level of study that must be undertaken, other areas are not so obvious. Do you want to experience a master's program in Canada? A graduate program? An undergraduate course in Canada? Or perhaps you want a diploma program at the school that provides the best possible training and education in the area you want to study.
Spend time researching the schools that offer the program you're interested in so you can choose the right school for your education needs.
Location, location, location
Of course the right school isn't only about the program. If you're the kind of person that wants to experience skiing, the ocean and a culturally diverse population while going to school, you may be more interested in the west coast of B.C. than a school that is based in the centre of the country. However, if you'd like to take in the open skies of the Canadian prairies and vast landscapes, that's a completely different region to look into when it comes to Canadian universities and other post-secondary schools.
Study permit Canada
In order to study in Canada, prospective students must be eligible, and apply for a study permit. Learn more about the requirements to study in the country at the Government of Canada, Immigration, Refugees and Citizenship Canada (IRCC) website.
Many international students want to know the costs of coming to Canada beforehand and this is a very important thing to sort out before applying to schools or applying for a study permit. Unfortunately, costs vary depending upon the school you choose to attend, the length of the program, where you wish to live (on campus, or off) the region you want to be located in and general lifestyle choices (do you eat out a lot, or do you prefer to cook in your suite? Are you someone who wants to take in a lot of activities or would you rather stay home and watch Netflix?) It's impossible to state definitively how much your studies in Canada will cost.
Also be sure to take into consideration the costs of transportation (both coming to Canada and going home as well as the cost of travel while you are in the country), health insurance and communications (cell phone and other device data). Plus, keep in mind that at many post-secondary schools the cost of the courses (tuition) is often separate from the cost of text books or other mandatory materials.
Best colleges in Canada for international students
Some colleges and universities excel in the international student experience. They may offer special international student programs where there is assistance in helping students from other countries integrate into Canadian life and avoid some of the culture shock that living in a new place can cause. Others provide social activities where international students can share experiences with other international students and find opportunities to get to know their fellow Canadian students.
The experience of going to post-secondary school is challenging whether it is in your home country or abroad. Most students will go through some form of culture shock whether they are in a new country or not. For many international students, knowing this beforehand can be a great way to integrate into the student body of their preferred school and get to know others on campus, in class and at social events. Having a commonly-shared experience can be the key to starting a conversation.
While some schools create a better international student experience than others, it will ultimately come down to the experience YOU want for your education. That means finding the right program in the right region first, then looking to other aspects such as tuition costs, the size of the school (your comfort in large crowds or smaller groups), the weather in your chosen region and many other factors.
Coming to Canada to study is a wonderful idea given the world-class level of education found in the country, but don't make the decision based on one or two sources of information. Be sure to check things out thoroughly to ensure the best possible international education experience.