You're heading along a very exciting, yet somewhat challenging, path if you're thinking about immigrating to Canada. Have you done your homework yet? Do you know what is required? There are a lot of things to consider as you move forward and of course, there will be many things you must do in order to prove your desire, willingness and fit for coming to and living in Canada.
English Proficiency Test Canada
One of the requirements for immigration is meeting certain designated skill levels in language proven through proficiency exams. There are two English language exams accepted by Immigration, Refugees and Citizenship Canada (IRCC): the CELPIP test or the IELTS test. Both types of tests include speaking, reading, listening and writing. If you want to take a language test in Canada's other official language – French – you will need to take a TEF test – Test d'Evaluation de Francais.
You are able to choose the CELPIP exam or the IELTS based on your own preference. Neither of these exams is "pass" or "fail" based. Instead, both tests rank your English skills on a spectrum of abilities and give you a score that contributes to your overall IRCC score which is based on language, age, occupation family status and other immigration factors.
Even if you hear of other English language tests that seem similar to the CELPIP or IELTS, these tests will not be accepted by IRCC towards your language requirement. CELPIP and IELTS are the only two English language tests accepted and the test must be done through a designated institution approved by IRCC.
If you choose the CELPIP test, you will most likely be taking the CELPIP-General Test which is for permanent residents. The CELPIP General LS Test is for Canadian citizenship applications, which you can take if you decide to become a Canadian citizen after being a permanent resident for a number of years.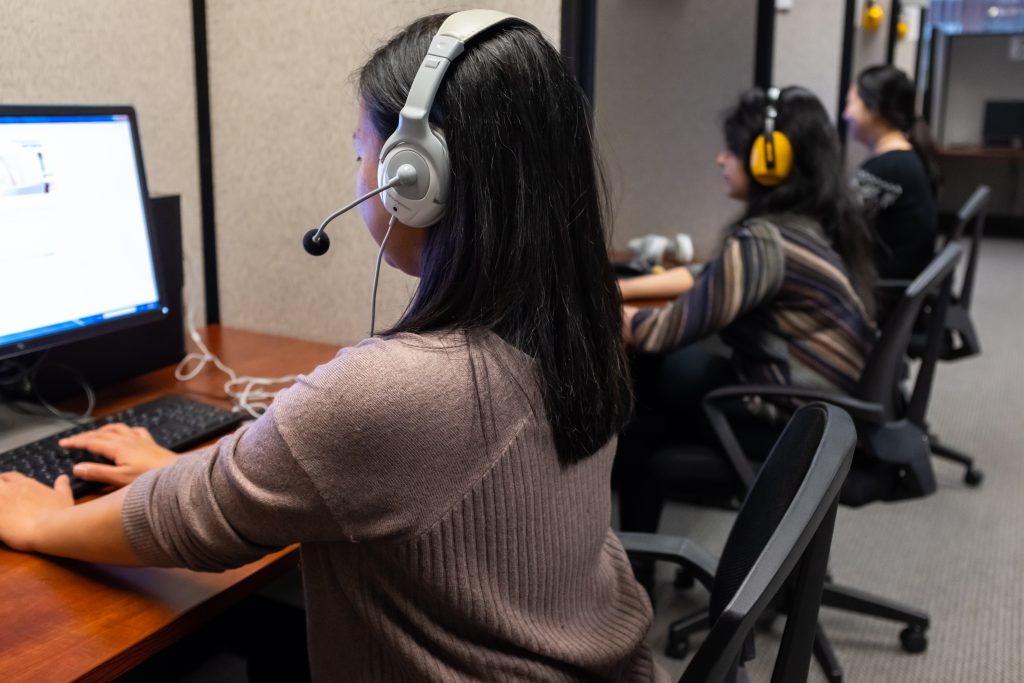 Why CELPIP Score Matters and Why Take a CELPIP Course
As mentioned above, the score you achieve from your English proficiency exam contributes to your overall immigration score and ultimately towards your ability to immigrate to Canada. Therefore, the better you do on the language exam, the higher your score and the higher your score, the higher your overall immigration score. Because this contributes towards your immigration potential and is something you can improve through study, this is one exam you absolutely want to study for and do your best on.
Tips to Improve Your CELPIP Score
1. Get comfortable with a computer and using it in different ways.
CELPIP tests and CELPIP practice tests are completed entirely on a computer. Even those who are comfortable reading and writing on a computer may find it challenging to listen, speak and respond to a computer based on what they have read and heard. You'll be taking your language test in a room with others who are also on computers taking the exam, so it will be beneficial to practice your English skills by taking your computer to a coffee shop, restaurant, community centre or other active area with lots of noise so you can practice working in populated environments with or without headphones. The test is timed, so the more comfortable you are completing assignments on computer, the less this will impact your exam outcome.
2. Consider taking a CELPIP course.
A number of education institutions offer courses to help you prepare for your CELPIP test. Look up CELPIP Vancouver (or if you're planning on taking the IELTS exam, search IELTS Vancouver) for options in preparation courses and exam locations. The benefit of taking these courses is that they are designed specifically to help you do better with your English language skills on the exam. They are structured around the time-sensitive format of the exam and the various components of listening, reading, writing and speaking.
3. Improve your English Language Skills with English-based resources.
Many people who take the CELPIP test and do well have an opportunity to practice English in person with a friend, family member or colleague. Practice listening to what your English partner says and ideally plan these interactions in busy, noisy environments where you will have to tune out distractions to understand what is being said and respond appropriately. This will help with both listening and speaking skills.
Alternatively, take time to read English newspapers and magazines online and make notes of what you learned from each article. Using your headphones, listen to news broadcasts in English and make notes from these as well. This will help improve your comprehension levels to enhance your listening skills as well as reading and writing. The CELPIP exam is based on everyday standard, conversational English. There won't be complex concepts or academic aspects in the English in the exam, so stay focused on learning a day-to-day language.
4. Take a CELPIP sample test.
If you are taking a CELPIP course, chances are you won't need to take a sample test as the components and practice will be included in the course curriculum. However, if you are studying for the test on your own, taking a sample test will give you a much better idea of where your skill levels sit before you even book your exam date. This can be a huge help and may allow you to identify the areas you need to apply more effort or it may let you know that you are ready to take the exam.
5. Relax. Rest well and take care of yourself before your exam.
When the time comes for you to take the exam, make sure you get a good night's sleep the night before, eat a healthy meal before the exam that will give you energy but not make you sleepy and arrive at the exam location early to get a seat where you will be comfortable. Exams are stressful for everyone, so preparing yourself beforehand will help you relax and do the best job possible.
Perhaps the best thing to remember is that you can take the test again. For many people, knowing this allows them to relax and stay focused during the exam. This is a big step for your future, you'll want to do your best in order to get the best score possible and improve your chances of immigrating to Canada.