Continuing Professional Development
Are you an immigration consultant or lawyer looking to upgrade your skills and meet your industry requirements? Check our Continuing Professional Development at Ashton College! Get the Immigration CPD credits that you are missing this year.
In today's economy, all of us need to work. We work to pay our bills, of course, but we also work because we want to pursue our passion and improve our skill sets, to add value to other people through our labour, to make a new discovery or invention… You could say that working is a way for individuals to find fulfilment.
Whether you are still trying to find your calling or have already chosen a career that you are passionate about, you know that the first step to success is education. You need to gain knowledge and skills in order to stay competitive in your field of work. But let's say that you got the necessary education and qualifications and are working in the field of your choice. What now? All of the schooling and education that you have done so far was directed to helping you grow and prepare yourself for your career path. However, even if you landed your dream job, that doesn't mean you should stop learning, especially if you work in the field that requires you to continuously keep up with its changes.
"There is no end to education. It is not that you read a book, pass an examination, and finish with education. The whole of life, from the moment you are born to the moment you die, is a process of learning." – Jiddu Krishnamurti
This is the key idea behind continuing professional development (CPD). CPD includes workshops, seminars, courses, further designations, and other activities directed to the improvement of your skills and knowledge in your professional practice. It is an essential part of your career path or entrepreneurship, as it helps you regularly update your skills, stay informed about the industry changes and trends, and further contribute to your growth as an industry professional.
If you have not taken any continuing professional courses or workshops, it is time to consider them now!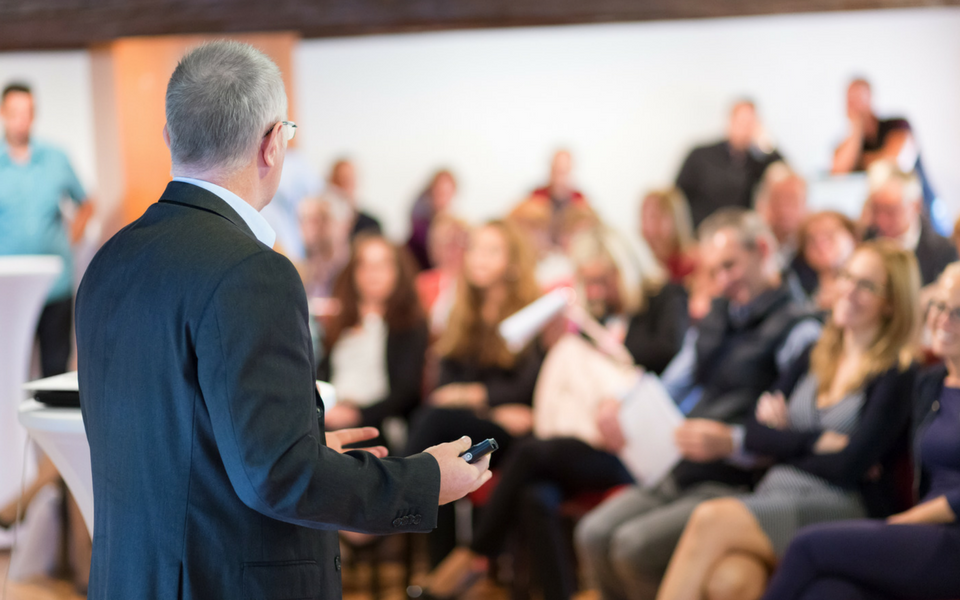 Stagnation is dangerous.
The reality is, if you are not constantly growing in your field, you are becoming stagnant. In the job world, stagnation can lead to your replacement. You are not the only person who can do your job, and many employers are looking for dedicated and innovative workers who are passionate about what they do and stay up-to-date with the tools of their trade.
Stagnation is even more dangerous when you are an entrepreneur. If you are not continuously keeping up with the trends, you can actually go backwards. Most industries have fierce competition, so it is important for you to continuously prove that your brand or your services are superior in some way. Whatever your working situation is,  you should keep up with the information and innovations in your line of work!
Understand the industry standards.
Sometimes, CPD is mandated by the governing bodies or professional organisations in certain industries. For instance, immigration consultants and lawyers need to fulfil a number of hours of continuing professional development per year. According to the Immigration Consultants of Canada Regulatory Council (ICCRC), a Regulated Canadian Immigration Consultant (RCIC) "is required to complete 16 hours of Continuing Professional Development (CPD) annually by participating in a number of ICCRC approved activities that are of actual Canadian immigration content." The Law Society of British Columbia also requires "all practising BC lawyers complete and report completion online of at least 12 hours of continuing professional development (CPD)". Similar requirements apply to other industries as well; many of those depend on specific provincial regulatory bodies.
For some industries, CPD is not required but is still highly recommended. For instance, bookkeeping in Canada is not a regulated profession: one can become a bookkeeper without having a membership with a bookkeeping organization. At the same time, it is important for bookkeepers to keep up with the changes in bookkeeping and accounting tools, such as QuickBooks. This will help make their work easier and more efficient.
Get credibility and recognition.
On top of improving your own skill sets, CPD also helps you gain credibility. For instance, having several designations in the financial services field helps your clients develop a better rapport and a more trusting relationship with you. Your knowledge in the field also makes you more valuable as an employee, a business partner or a team member. Your voice in decision-making process carries more weight, and you yourself can become more confident and established as a professional.