Every new immigrant has a story to tell and many different experiences and challenges to share. When it comes to Meri Ghazaryan, her story is filled with perseverance, hard work and optimism.
She owes her success to her ability to form relationships, look for opportunities, and face challenges with a bright smile on her face. And also just a little bit of luck.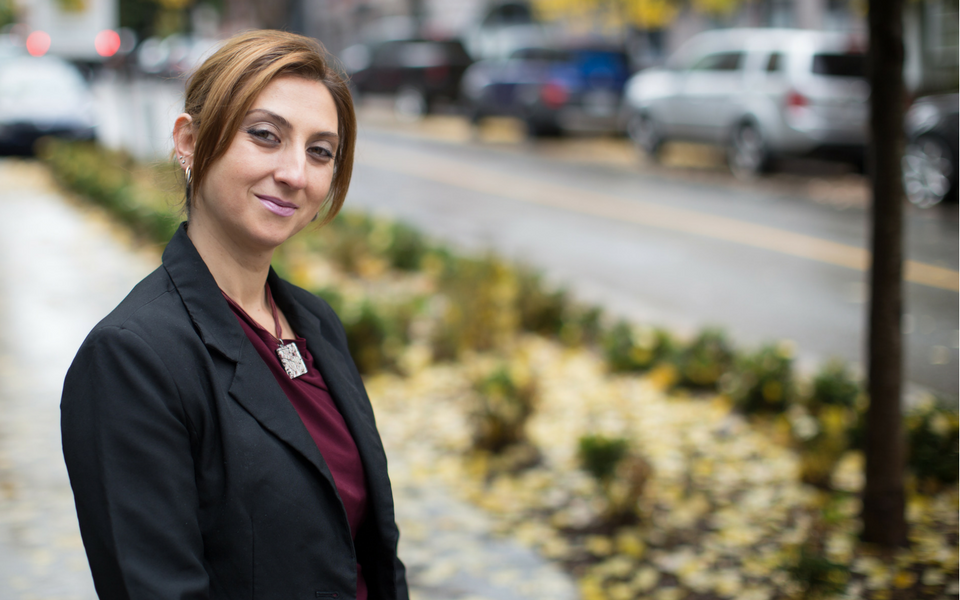 Coming to Canada Means Starting Over
There are many reasons why people choose to come to Canada. Many immigrants are looking for a new start and better opportunities for the future. At the same time, most people still prefer to build on the previous career experiences and not start entirely from scratch – which can sometimes be difficult to do in Canada.
"My husband and I, we both had the education and experience to be successful in Canada, but those experiences were not being recognized."
When talking about her experiences, Meri smiles. "I was quite successful in Armenia," she shares. "I was one of the first people from my country to do an exchange in the US, and I even worked in the international development sector of a US-based agency. So when I came to Canada, I was ready to start working in my field – but that did not happen for a while."
Meri immigrated with her husband, a team-lead programmer who had to start working in the construction industry in Canada. "It took my husband abour a year to secure a position as a project leader in a large IT organization, and he had to start out as a junior programmer."
Despite the challenges, Meri never gave up and always looked forward, towards new opportunities.
Good Things Happen to Those Who Are Looking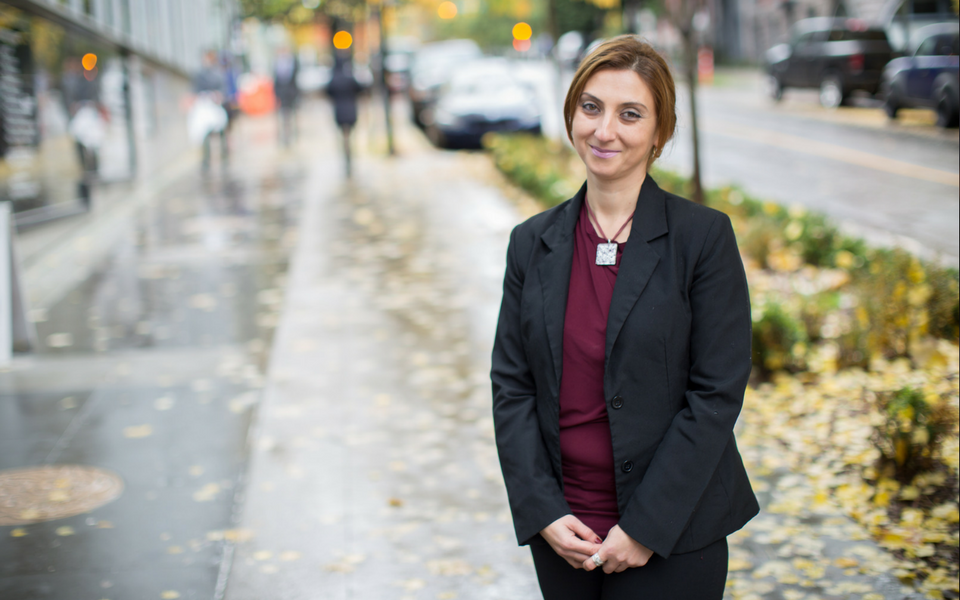 Meri's background is in political sciences. "I graduated with a BA in Political Science and English and worked in the field for a few years," shares Meri. "But I couldn't find a job in the field in Canada. I knew I needed to go back to school and get a Canadian education first."
However, it was easier said than done. "We simply couldn't afford it," says Meri. "So I was researching, looking at different institutions and programs that could help my career."
Meri's positive attitude and continuous research paid off when she came across an announcement about the Lilian To Bursary.
"There was still time to apply, and I liked writing so I started with my essay right away. A few months later I got a call – and I won! It was really an exciting moment for me."
Having received the bursary, Meri decided to take the Diploma in Human Resources Management at Ashton College. "I knew that HR knowledge would be helpful in any occupation," says Meri. "I really enjoyed the program – it helped me learn a lot about the workforce in Canada, and it was a great addition to the skills and experiences I had outside of Canada."
To Meri's surprise, this was not the only lucky win for her. "After I finished my diploma at Ashton, I went to a job fair and participated in a contest at one of the booths," she shares. "I don't know how, but I managed to win a scholarship for a 10-day ESL certification! I guess luck was on my side that year."
Real Opportunity is Providing Others with Opportunities
Even though Meri had great luck, she knew that luck by itself was not sufficient.
"I wanted to take advantage of the opportunities that came my way, so I was ready to work hard."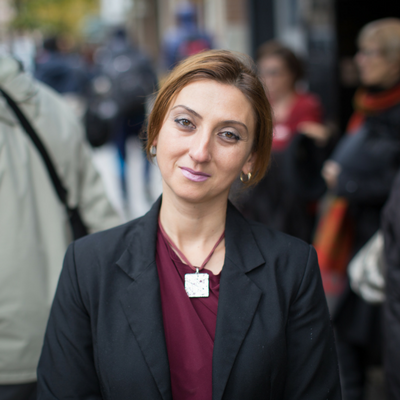 Meri really enjoyed her time at Ashton College. "I had an amazing instructor, interactive classes and lots of friends in the program," shares Meri. "And this program was what I needed to get my foot in the door of the Canadian job market."
After her graduation, Meri was able to land a job with Immigrant Services Society of BC. "I started working part-time with them as a program assistant, but soon got a full-time position as a mentoring coordinator," she says, smiling.
Having worked there for three years, Meri got a new job at Immigrant Employment Council of BC and is now a Manager of Global Connections. "I think of my role as being a bridge between new immigrants and potential employers. I work with different employers to help them form mentoring partnerships with new immigrants, as well as assist them with any materials and resources on hiring and retaining immigrant talents."
"This job is not directly related to my diploma at Ashton," adds Meri. "But my knowledge of HR has definitely helped me pursue this career path, especially when it comes to giving advice on resumes or the labour market."
Meri enjoys working with various partner organizations and talking to different HR and talent acquisition professionals. But most of all, she is grateful that she is able to make an impact in the lives of new immigrants.
"I am very excited to be helping new Canadians who are often in a similar situation to where I was just a few years ago."
Write Your Own Future
When thinking about the future, Meri smiles brightly. "Honestly – I would love to retire to the Caribbean," she shares. "But not right now. I am enjoying my career and the impact I am making. I am even thinking of exploring the CHRP designation in a few years."
Outside of her work, Meri enjoys cooking, exercising and writing poetry. She even had a poem featured in the Canadian Immigrant magazine once. But so far, writing is just a hobby, and the only plan on the horizon is to continue making the impact through her work.