"Where there's a will, there's a way." For Javaria Masood, these are the words of courage that motivated her to make drastic changes in her life.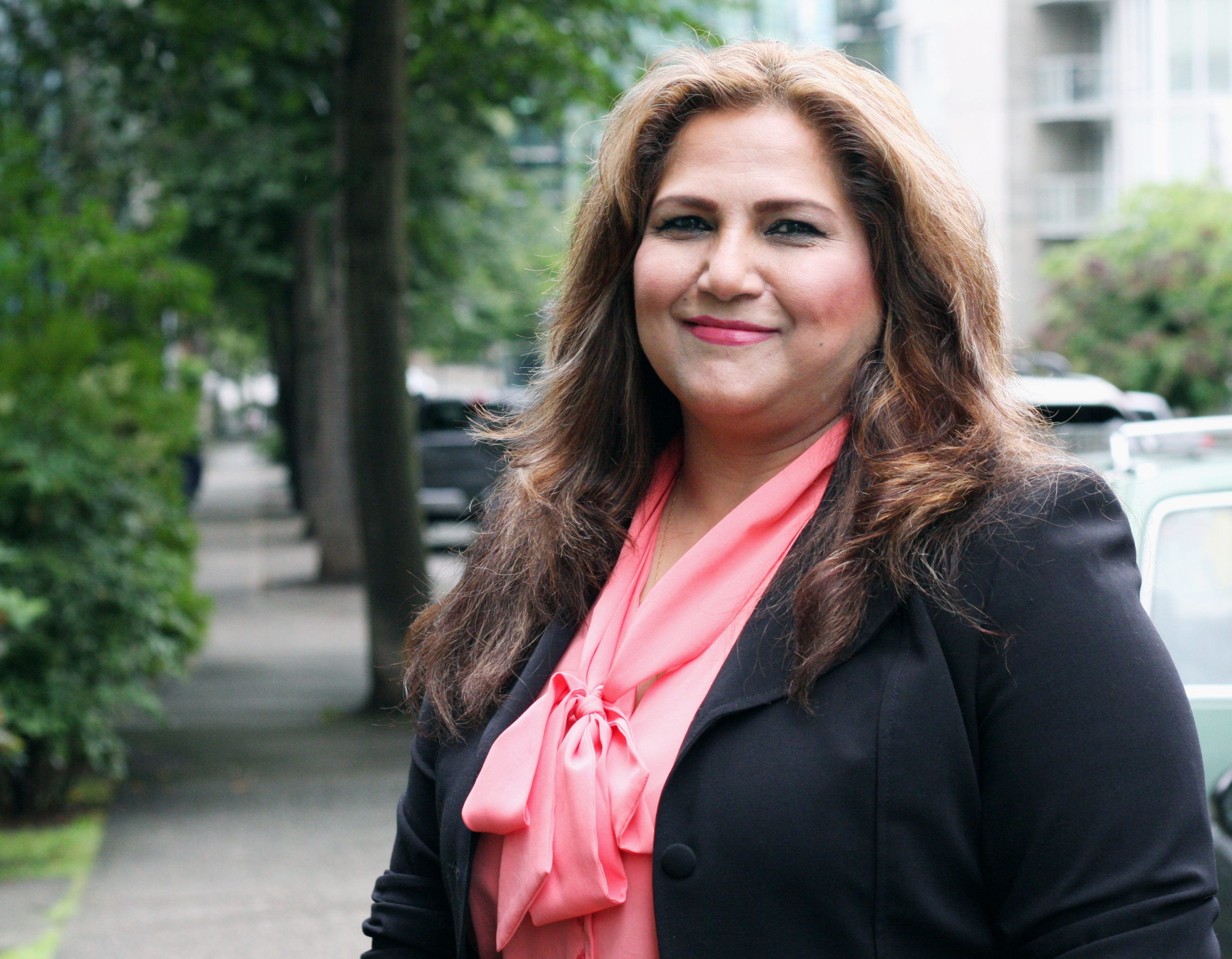 Early Life Path
"I am a mother of 4 and a grandmother of 3 little beautiful little monsters," says Javaria, laughing. "I got married at a very early age, and I was in charge of taking care of the house, family and children."
Even though Javaria loves cooking and caring for her family, she also always wanted to have a career. "Once all of my children started attending school, I decided it was time for me to return to school as well," she shares.
Javaria became a Microsoft Certified System Engineer and started a career in IT. Everything seemed to be going smoothly. "But life is full of surprises," says Javaria. "My life took a drastic change, and I made a decision to move to North America."
Difficult Decisions
Originally from Pakistan, Javaria chose to move to the US at first, and then to immigrate to Canada with her children. "It was not an easy journey for me," says Javaria. "My immigration journey took 5 years. I had to work several jobs to ensure that my family can live comfortably in Canada. Sponsoring my children was also a job and a half," she shares.
"I knew I needed to be firm in my intentions to get myself and my children settled in Canada. I was not afraid to work hard, and I definitely was not ready to give up on my goals."
When asked about her jobs, Javaria gave a diverse list: banking, recycling, paper-export business, customer service roles. "I would work in a bank during the day and in security at nighttime," shares Javaria. "You do what you need to do to help your children and your family, so I don't think it was a sacrifice."
"All the troubles and obstacles that I encountered made me stronger and pushed me to do my best."
It is not over!
Javaria has spent 16 years in Canada now. "Many things happened during my stay in Canada. I spent the first few years in Montreal, then moved to Calgary, and now I am here, in Vancouver, happy and moving forward." And Javaria means it when she says it. "I have lived a long life, but it is far from over! It is my primetime now: the kids grew up, so I can do what I want to do."
For Javaria, doing what she wants to do means giving back.
"I am truly a people person: I enjoy meeting new people, making friends and helping people in their life journeys. So I asked myself: 'what would be the best way for me to impact people?' – and I thought back to my immigration journey."
"I can definitely relate to the stress, frustration and disappointment that people feel when they are going through the immigration process. But I want to show others that there are people here in Canada that want to help them in their immigration journey. I want to be that person."
Steps Towards the Bright Future
Javaria made a decision to go back to school once again, this time for the Immigration Consultant Diploma at Ashton College. "I haven't been in school for a long time, so it was challenging for me to get into the habit of keeping my mind off my usual worries and tasks to focus on my studies. But my grades made me absolutely proud of myself."
"It is only through determination and will power that I was able to make a decision to change my lifestyle and career path once again – and I believe it was a great decision."
Javaria is excited for her new career path. "I want to work in an immigration and to learn and grow in my practice. And who knows – maybe I'll open my own business soon!"