Many foreign-trained lawyers find themselves unable to practice law in Canada because their credentials are not recognized. For that reason, the National Committee on Accreditation has created a re-certification process that evaluates law credentials obtained from outside of Canada and gives international lawyers an opportunity to speed up their preparation for the Canadian Bar exam.
This article gives a brief overview of the NCA assessment and accreditation process to help you prepare for your re-certification.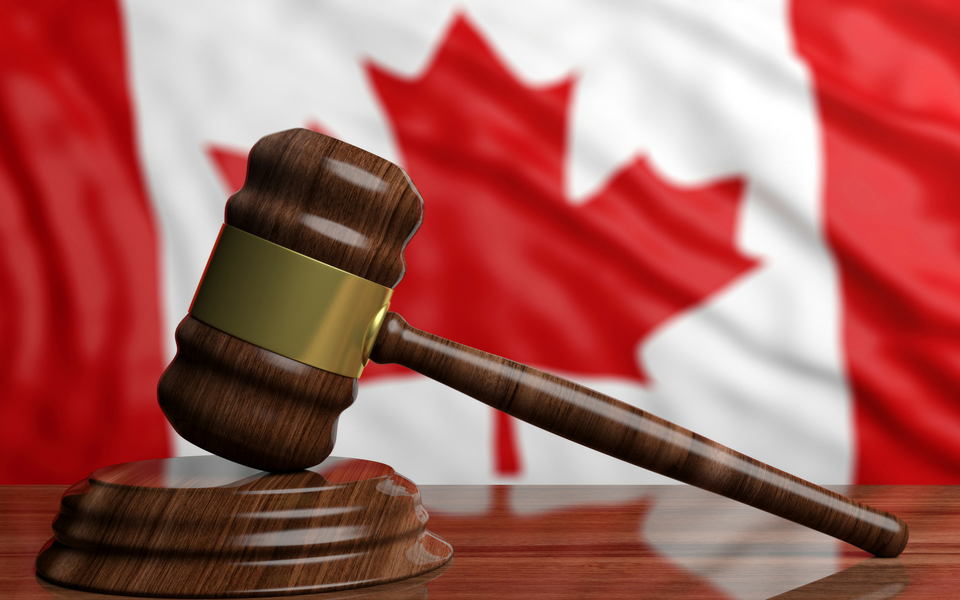 What is the National Committee on Accreditation?
The National Committee on Accreditation (or NCA) is a standing committee of the Federation of Law Societies of Canada (FLSC). According to the FLSC website:
The primary mandate of NCA is "… to protect the public interest by assessing the legal education and professional experience of individuals who obtained their credentials outside Canada or in a Canadian civil law program, and want to apply for admission to a common law Bar in Canada."
In other words, the NCA aims to ensure that a degree obtained from abroad or a Canadian civil law degree meet the national standards for legal practitioners in Canada. This way, candidates do not need to follow different entrance requirements to practice law in Canadian provinces and/or territories. The only exception is the province of Quebec as the Barreau du Québec and the Chambre des Notaires du Québec have different evaluation procedures.
The NCA assessment needs to be done prior to entering the licensing process to practise law in a Canadian common law jurisdiction.
The NCA Assessment
Internationally trained lawyers can apply for the NCA assessment at any time, even prior to coming to Canada (citizenship and residency are not looked at during the assessment process). FLSC identifies the following formalities that are necessary in order for the NCA assessment to be processed:
Online assessment application form, including a payment of CAN$450, plus applicable taxes;
Official set of final academic transcripts from the institution of your studies (copies are not accepted);
Set of documents to be sent to the NCA by the institution where you completed your legal education, including:

an official copy of your academic transcripts;
(if applicable) a certificate or letter of membership in good standing from the local regulatory authority; and
(if applicable) an official copy of your transcripts from the local regulatory authority for any courses or examinations required by such authority.

(If the official language of instruction of the law degree or the official language in the jurisdiction was other than English or French) Language proficiency of a minimum 7.0 on each module of IELTS test (for English) or TESTCan (for French). This requirement may be waived if sufficient evidence is presented.
After all of the required documents are received, the NCA will start the application process, and an assessment report will be mailed to the applicant within 4-8 weeks. For more detailed information, please go to the FLSC website.
After the Assessment
Each application is looked at on an individual basis, evaluating candidates' experience and qualifications, the length of the program and subjects of studies, academic performance, the type of legal system where education was acquired, and other similar criteria.
After the assessment is complete, candidates will receive their assessment report that outlines the list of requirements they would need to meet in order to receive a Certificate of Qualification. The requirements can be divided into 3 types:
Passing the NCA exams;
Taking courses in specific areas of law at a Canadian law school; or
Completing a Canadian common law degree program.
The assigned requirements focus on the key competencies of the Canadian common law, including 5 mandatory subject areas:
Foundations of Canadian Law;
Canadian Administrative Law;
Canadian Constitutional Law;
Canadian Criminal Law; and
Canadian Professional Responsibility.
The candidates may have to demonstrate knowledge and skills on other key subject areas, including:
Business Organizations (formerly Corporate Law);
Contract Law;
Torts; and
Property Law.
The NCA Exams
Applicants that received their NCA assessment can register for the NCA examinations. Each examination follows an open-book, paper-and-pen, pass-or-fail format, and lasts approximately 3 hours. Candidates must pre-register for each exam session, and they can do that as early as 4-6 weeks prior to the start of the exam. The start dates can be found on the 2017 Examination Schedule. The NCA exam results are released 10-12 weeks following the exam date.
Applicants are responsible for their own preparation for the NCA exams, including finding their study and preparation materials, and/or registering for the NCA Exams Pep courses, if they choose to.
The cost of each NCA exam is CAN$340, plus applicable taxes. Applicants may retake the exam up to two times; each time they are required to pay the NCA exam fee.
What's Next?
Once an international lawyer meets all of the NCA requirements, they may request a Certificate of Qualification. This certificate can later be used to enter their Bar admission process.
Without a doubt, re-certification process can be lengthy and can require candidates to pursue more education. At the same time, the results will be worth it. After all, a median annual salary of a lawyer in BC is $106,638, according to WorkBC website.