In April 2019, the new professional body FP Canada was launched to lead the growth and advancement of professional financial planning. FP Canada assumed the responsibilities of the Financial Planning Standards Council (FPSC) and introduced several new functions. We decided to speak with Becky Wong, a Certified Financial Planner and an Ashton College faculty member, regarding the recent changes and how they will affect the current and future professionals in the financial services industry.
1. Effective April 1, 2019, the FPSC transitioned to FP Canada. How is the new organization different from the previous one?
Financial Planning Standards Council (FPSC) is a national professional body working in the public interest that has been renamed and rebranded to FP Canada. It is dedicated to fostering better financial health for Canadians by certifying professional financial planners and leading the advancement of professional financial planning in Canada. FP Canada also achieves its mandate through two distinct divisions.
2. Please tell us more about the two new divisions of FP Canada. What are their purposes?
FP Canada Institute™ is dedicated to elevating the practice of financial planning. The FP Canada Institute provides professional education, practice support tools and other resources to financial planners and financial planning students to help them meet the needs and expectations of all Canadians seeking financial planning advice from a certified professional.
The FP Canada Institute currently offers the CFP Professional Education Program™ and two new e-learning programs: the Qualified Associate Financial Planner or QAFP Professional Education Program™ and Introduction to Professional Ethics™ (IPE). These programs complement the Core Curriculum, and Advanced Curriculum Programs offered at Ashton College on the paths to certification.
FP Canada Standards Council™ establishes and enforces financial planning standards, sets the certification requirements for professional financial planners and develops and delivers certification examinations. The FP Canada Standards Council ensures FP Canada certificants meet appropriate standards of competence and professionalism through rigorous requirements of education, examination, experience and ethics. By ensuring adherence to these standards, the Standards Council protects both the Canadian public and the reputation of the financial planning profession. The Standards Council thoroughly investigates all allegations of misconduct with respect to FP Canada certificants and exercises disciplinary action when appropriate.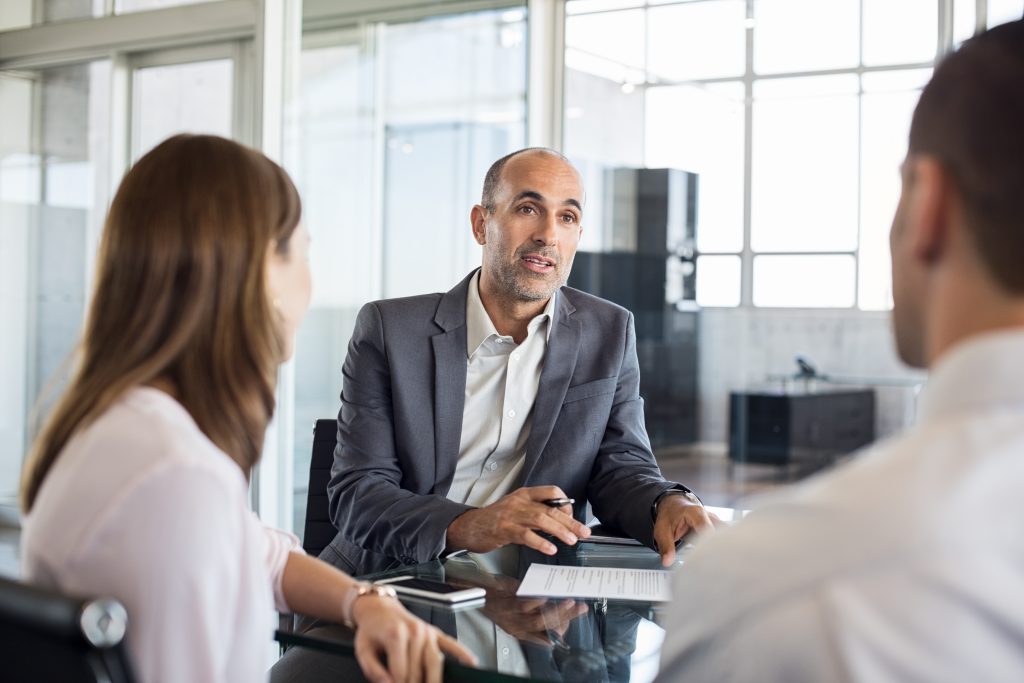 3. Do the changes in the financial planning body affect the certification process? How will the new process be different from the previous one? When will the changes come into effect?
Professionals in the financial field can now choose to pursue either the QAFP or the CFP.
1. The QAFP Professional Education Program teaches students how to integrate the body of knowledge they have acquired from their Core Curriculum Program courses and apply best practices for undertaking financial planning. This program introduces models and techniques for undertaking all phases of the financial planning process in less complex client engagements.
2. The CFP Professional Education Program teaches students how to apply the totality of the body of knowledge gained in their core and Advanced Curriculum Program courses in an integrated fashion and to the practice of financial planning. This program introduces models and techniques for undertaking all phases of the financial planning process with clients who have situations and needs at various levels of complexity.
The following are KEY changes to come into effect:
i. Effective January 1, 2020, FPSC Level 1® certification will be replaced by QAFP certification. Current FPSC Level 1 certificants will automatically become QAFP professionals on January 1, 2020. They must complete Introduction to Professional Ethics (IPE) and the QAFP Professional Education Program (PEP) by July 31, 2021, to maintain QAFP certification. QAFP certification candidates will be required to demonstrate one year of relevant work experience before certification. Candidates who pass the November 2019 FPSC Level 1 examination will not be required to show one year of relevant work experience to be eligible for QAFP certification.
ii. Candidates pursuing CFP certification will no longer be required to write the FPSC Level 1 examination. After completion of the FP Canada-Approved Core Curriculum, they must complete the Advanced Curriculum Program, the IPE course and the CFP Professional Education Program (PEP), and complete three years of relevant work experience.
iii. Effective April 1, 2022, new professional education requirements will be introduced for candidates pursuing both QAFP certification and CFP certification as follows:
• QAFP – a post-secondary diploma from an accredited college or university
• CFP – a bachelor's degree from an accredited college or university
An additional two-year transitional provision will be available for those who have over 15 years of work experience.
iv. Effective January 2020, CFP professionals must complete two hours of Continuing Education (CE) in the category of Professional Responsibility annually (a change from the current one-hour annual requirement).
v. Effective with the June 2020 CFP exam, the Capstone Course will no longer be accepted as a pre-requisite for first-time writers. Candidates who have been unsuccessful on the November 2019 CFP exam can continue to challenge the CFP exam by completing the Introduction to Professional Ethics (IPE) and as a pre-requisite. The number of exam attempts is limited to four.
4. In your opinion, will these changes benefit the industry?
I believe that the certification path is heading in the right direction, especially with the post-secondary education requirement. The purpose is to provide enhanced confidence that financial planners have the foundational skills and abilities required to engage in a higher level of analytical and critical thinking and to help the client produce positive outcomes.
The QAFP certification will indicate that an individual has demonstrated the skills to provide holistic financial planning and will fill a gap by providing clients with access to appropriately certified professionals. FP Canada will own and administer QAFP certification and will ensure certificate holders meet appropriate standards of competence and professionalism and will be held to the same ethical standard as CFP professionals.
5. What are the most important trends in financial services now?
Cary List, FPSC president and CEO, said in a statement: "As Canadians navigate a world defined by ever-advancing technology and increased complexity, the role of professional financial planners is becoming even more important. FP Canada's professional education programs will ensure planners are properly equipped to deliver the counsel and solutions that Canadians need."
Advancing technology, the rise of AI and readily available knowledge are threatening all professions, including financial planning. The financial planning profession requires dedication to elevate the practice of financial planning in a disruptive new world.
Canadians need financial planning advice more than ever before. The rise of technology has left consumers with more choices and access to all sorts of information, and financial planners have a critical role to play in helping clients understand their options and build plans that will let them live life confidently.
Canadians who engage in financial planning report significantly higher levels of financial and emotional well-being than those who don't. They say they feel more on track with their financial goals and retirement plans, have improved their ability to save, are more confident that they can deal with life's challenges, and are able to indulge in vacations and other luxuries.
6. What would you like to tell the future certified financial planners? What advice would you give to professionals in the financial field?
FPSC participated in an international study conducted on behalf of the Financial Planning Standards Board (FPSB) which gathered insights from 120,000 financial advisors and over 100 financial services firms across 12 countries. One of the key findings was this: Canadian CFP professionals reported higher rates of career advancement and longer terms of employment vs. those who did not hold the CFP designation.
While Canadians are increasingly aware of the need for professional financial planning and demand competent, ethical planners, statistics show that many of the current CFP professionals are on the verge of retirement. This means significant job opportunities for the next generation of CFP professionals. The timing is perfect for entering the profession.
Becoming a competent financial planner in the 21st century requires not only solid technical knowledge, but also strong professional skills that enable planners to communicate effectively with their clients and understand the psychological and behavioural factors that contribute to the client's decision-making. Financial planners should work on developing these skills, as well as maintaining high ethical standards while dealing with clients.
I wish all future financial planners best of luck in succeeding in their profession!
______________________________________________________________
Becky graduated with a Bachelor of Commerce (Honours) degree from the University of Manitoba before entering the financial services field. A true believer in continuous learning and formal education, Becky has continued to earn a wide variety of accreditations including the Certified Financial Planner (CFP), Financial Management Advisor (FMA), and Elder Planning Council (EPC). Also, she has an extensive financial background that encompasses over three decades in banking, insurance, and investments.
Becky has been teaching with Ashton College since 2004. She has her own financial planning practice and is also a contributing editor for Canadian MoneySaver Magazine and the technical editor for the Personal Finance For Canadians for dummies ®