Ron Austin is a former senior executive in the technology industry and a teacher with passion and many years of experience. He is currently teaching Sales & Marketing and International Trade programs at Ashton College.
Ron began his teaching career at the elementary school level prior to completing a Bachelor of Arts in Computer Science from York University. Instead of going into the tech industry, Ron decided to pursue sales and marketing, as he saw more opportunities in the field. Throughout the years, Ron has developed and expanded several different start-ups, including computer distribution companies, technological services and several dot-com businesses. He has lived abroad and traveled extensively throughout his career.
We met up with Ron to discuss his career journey and career tips for International Trade students.
How Did You Start Your Teaching Career at Ashton?
I had experience teaching elementary school students early on in my career, before I pursued sales and entrepreneurship. I started my sales career working in the small start-up company that grew to become a large public company within a few years. Later, I helped a few other startups expand, and they were eventually purchased by bigger American companies (which is a pretty common trend). Those experiences contributed a lot to my knowledge of and expertise in international trade and marketing, and I felt confident sharing it with students.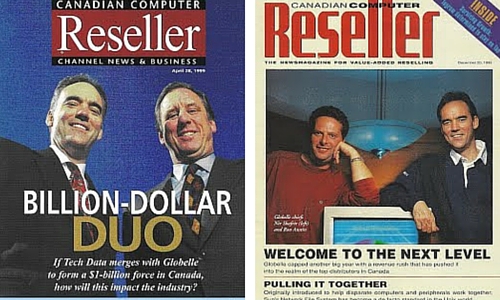 When I decided to go back to teaching and moved to Vancouver, I was looking at different teaching opportunities. Ashton College was offering instructor positions at the time, and I felt that my experience in marketing, sales and trade matched the expertise required for the position.
What Do You Find the Most Rewarding About Your Work?
I really enjoy creating experiential learning situations for the students. Even if we cannot bring the real world situations to the classroom, I try to simulate it as much as possible, so that the students can get more hands-on experience. The tasks that we do include creating companies, developing detailed plans, and making presentations. I have also had a lot of experience dealing with foreign business people throughout my career, so I try to bring that aspect into the classroom by giving different real-life examples and talking about building the clientele.
I would say I strive to identify the most important aspects of international trade and marketing, and then find ways to build them into the projects to give students a bit of a taste of what it's like to work with real issues. I really try to take it to the next level to ensure the students learn a lot and enjoy their class experiences.
Do You Have Any Advice for People Who Want to Pursue International Trade as a Career?
One of the key things I would say, is to have a strong grasp of the English language – I cannot stress enough how important it is. In many cases, English is the international language of business. This is the number one thing international students have to worry about, but it is not limited to the international students. One has to have both good listening and analytic skills, and also clear and precise presentation skills.
Another aspect of the language is jargon – it is important to know the business slang, since it can be different from what students are used to. In my class, we spend quite a bit of time on the key terms, making sure the students understand it. Once they can utilize the jargon, they have more understanding of the business conferences and conversations, and feel more confident in their skills as well.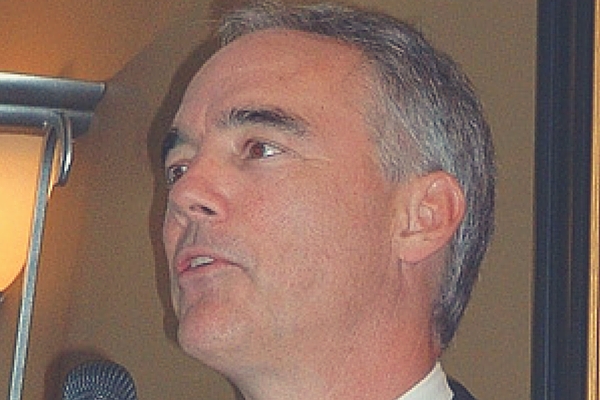 Another key advice is to develop a specialty. I would advise that students choose something they enjoy doing and learn to do it better than anyone else. For instance, if you're more of an extrovert, consider marketing and sales positions; if you want something related to administration, you can think about positions related to analysis, or management of the flow of goods.
The next step after choosing your specialty would be to identify some mentors that can help you get where you want to be. And, of course, when you get a job in a company, make sure you are adding value to your company, and keep your ambitions high!
Do You Have Any Study Tips for International Trade Students?
I believe that the key to success is to be prepared: read the course material ahead of time, attend the class on time and participate fully in all of the class activities. I have found that students who do that, generally do better, and are more dedicated to learning and growing their knowledge and expertise.
I believe that students need to take their studies seriously and look at it as a step towards their success. The students who simply do the bare minimum to pass and do not take their studies seriously may take a longer road to success, because they don't get as much out of the classroom.
Be serious about your education, and you'll be surprised how much you can learn, and from whom you can learn.
What Advice Do You Have for Individuals Trying to Break Into the Industry?
I believe one of the key ways to get into the industry is making the connections and networking early on. It may be easier for professionals to respond to you if you are looking for more information about the industry as a student. By making and maintaining those connections, you may even be able to find a job before you graduate!
I always suggest that my students contact companies as part of their school projects: it makes the projects more meaningful and allows them to make connections with people in the industry.
Subscribe
By entering your email below, you agree to receive articles from the Ashton College blog. We will not send you promotional materials or any other information. You can unsubscribe at any time.