Jabeen Boga is an online instructor for Ashton's Diploma in Human Resources Management program. She has taught a wide variety of HR modules, including Organizational Effectiveness and Strategy, Employee and Labour Relations, Organizational Learning, and Development and Training.
Jabeen Boga is an experienced human resources professional with close to ten years of experience across a wide variety of Human Resources functions. This includes possessing a Certified Human Resources Designation with responsibility over offices that span across the Pacific region. Jabeen has worked for some large organizations, including KPMG and TD Bank, and is currently employed at a large engineering firm.
As a recipient of HRD Canada's 2015 Rising Star Award, she is excited to share her experience and passion towards the field of Human Resources with you!
In addition to all this, Jabeen is a recipient of HRD Canada's 2015 Rising Star Award. She does a variety of work with British Columbia Human Resources Management Association (BCHRMA) and is a leader at HRMA for Career Advancements. Jabeen is also a member of the advisory council for HRMA, where she is one of ten people helping to make decisions on HR-related issues all over BC.
Jabeen's advice columns have appeared on BC jobs, where she has written on a wide spectrum of topics related to employment, marketability in the workplace and other HR issues. In May, Jabeen presented three eCPD seminars for HR professionals, now available for digital download.
We met with Jabeen to talk about her journey from an education in accounting to the top of the HR industry.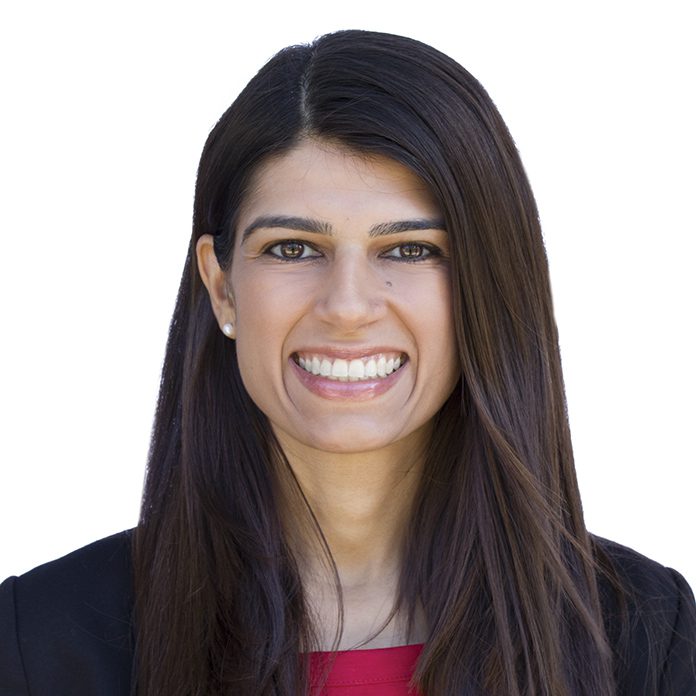 How did you get into the HR industry?
It has been an interesting path for me: I grew up in the family of accountants, so I was pushed towards that career. In my third year of university, however, I realized that I don't like it very much – I didn't enjoy it as much as my family, so I began to wonder if it was something I wanted to do for the rest of my life.
I decided to try out something different to see if there was something I was more interested in pursuing as a career. I completed a co-op term for a marketing position – I wasn't even considering HR; I didn't really know what it did, nor did I care then. The position was actually sales-related, and if you met the sales criteria, you got promoted to a Team Leader position. I got promoted within the first three weeks, so I was put in charge of a team, and I was accountable for them – their attendance, their performance, etc.
It was very interesting for me, because I had a chance to interview the people I would work with – and I got to decide how to interview then. On top of that, the first week for the people under my supervision was unpaid, so I had to come up with different incentive plans in order to retain them.
I was working with all these HR concepts and I realized I absolutely loved it. Everything, from team-building to everyday conversations, training to recruitment – I really enjoyed it. I was just a true generalist, without even knowing that I wanted to do HR.
I started wondering if it was possible to do a job like this outside of sales. So after the four-month co-op term, I continued on with school, and decided to focus on HR. I completed another co-op term for a recruitment agency, where I spent eight months; and I really enjoyed it. I eventually graduated from Simon Fraser University with a degree in Business, specializing in HR.
After graduation, I started to work for KPMG in a generalist type of role; and since then I haven't looked back.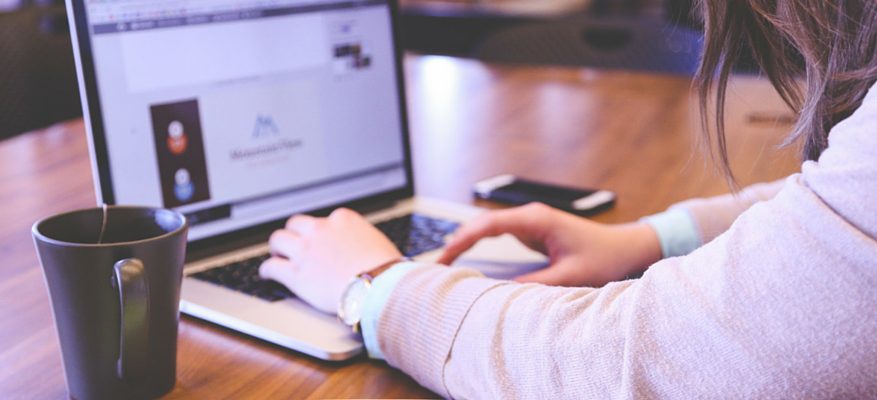 What do you enjoy the most about your work?
What I enjoy the most is the wide variety of duties that are involved in an HR consultant's role – you see a little bit of everything. I get to be exposed to different kinds of questions, problems and experiences in HR, and I really enjoy having that.
I also enjoy having the autonomy to think outside the box, while maintaining the legal framework, in order to find solutions in different situations. In HR, people come to you with various questions, and you are there to help them find the answer – and every situation is unique, there is no one 'blanket' formula. I like being able to draw on both legislation and my personal experiences, and having to really think through the situation and use applicable interpretation and strategic thinking.
What, in your opinion, are some key characteristics or skills that people need to succeed in the HR field?
In my opinion, the most important thing is being open-minded. You need to be able to try a variety of different things to figure out what you like. There are two streams in HR: you can be a specialist or a generalist, and without knowing what's out there, it is very hard to chose a direction.
My advice would be: if there is a project, or something that comes up – volunteer to do it. If you try a variety of different things – you learn; and by doing new things, you are continuing to develop and grow. So having an open mind and stepping forward, even if it doesn't directly correlate with your role, will provide you a with a diverse range of experiences to add to your portfolio.
Another piece of advice would be to be aware of the different areas of human resources. Quite often, we tend to think that HR is all about meeting people and having interactions – but it's far more than that. You could, for instance, be by the computer, compiling metrics or doing filing. People are just a small component of HR work, and thinking that HR needs a "people's person" is not really understanding what an HR role is. Sometimes, I don't get to have as many personal interactions as I'd like, just because there is so much else to do. So it's a lot of diversified skills.
Is there any advice that you would give to current HR students?
One thing that I want to tell you is: don't be afraid to follow your dreams and explore different opportunities. Sometimes people don't want to do any roles outside of HR, because they are sure they want to go down the HR path. One important things for HR professionals, however, is not only the skill set you have, but also the industry exposure. If you have an opportunity to do a role outside of HR, I would advise that you take it in order to gain more industry knowledge.
Also, don't be too quick to discard not-for-profit work, such as volunteering. You can gain a lot of skills by taking on volunteer roles, and those skills will be recognized by employers. If you are still developing your skills, or you don't have the opportunity or capacity to work due to your commitments in school, or taking care of a family member or a child – why not take part in a two-day event, like the Salmon Festival? You can learn to recruit, work in a team, and do other tasks applicable to an HR role, and it is not as time-consuming as committing to a job. I would highly recommend seeking out those short-term volunteer opportunities to develop your skill set.