Becky Wong is a Certified Financial Planner (CFP), Financial Management Adviser (FMA), and instructor at Ashton College. Becky owns a financial planning practice and enjoys helping other people expand their knowledge and expertise. We caught up with Becky to talk about her career, her journey to Ashton, and to hear some of her insights on the financial services industry.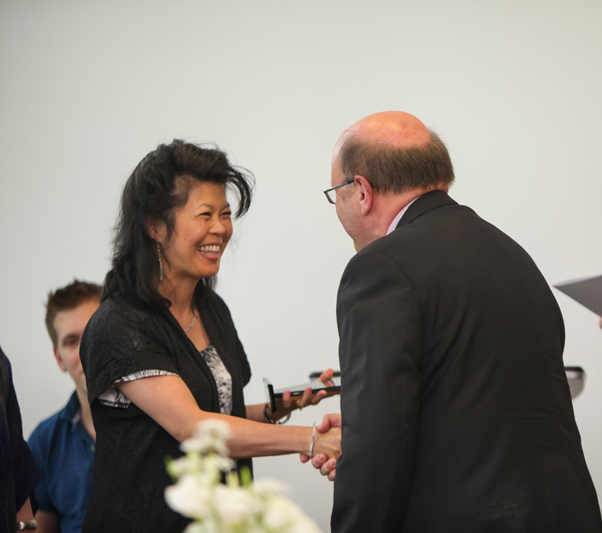 How did you get into the Financial Industry?
To tell you the truth, it happened by accident. I came from a commerce background – I finished a Bachelor of Commerce from the University of Manitoba. I feel like I had a lot of transferable skills, so I decided to go into the financial services industry.
As far as I remember, I have always worked in the financial field, mostly in a corporate environment. I had an opportunity to stand in an executive management role, and also opened a financial banking branch early in my career. Currently, I own a financial planning practice, and am a contributing editor for Canadian MoneySaver Magazine.
How did you start teaching at Ashton?
I came into teaching almost by accident – I was not actively seeking a teaching appointment at the time, but it just so happened that one was available. I think I actually stumbled upon a small ad in a local newspaper; Ashton was looking for a financial instructor, and I applied for the position. That was over 12 years ago, and I've been teaching at Ashton ever since.
I enjoy teaching because it really is a way of giving back to the profession, and I must admit that it is also a passion of mine, an intrinsic fulfilment to be able to impart knowledge to the students and share my experience.
Years ago when I was at university, I actually considered doing a Master of Education program but I didn't want to be in school again after so many years at university already. So I went into the workforce and never looked back. And then when the teaching opportunity at Ashton came my way I thought it was the best of both roads. Now I teach part-time at Ashton, but I still have my practice. I spend most of my time servicing clients, reviewing portfolios, meeting with clients and helping them achieve their financial goals.
With the expansion of Robo-advising, do you think financial planners have a future?
Absolutely. I think at the end of the day, most people still prefer a personal touch. I don't know how many people enjoy picking up a phone, and then having to press one, press two… You're just waiting to connect with someone but you can't and I find it awfully frustrating. If you can connect with someone or walk into the building, see someone in person and have a conversation about your goals and dreams, and then establish a plan that fulfills those – I think it's still a better option for the majority of the population.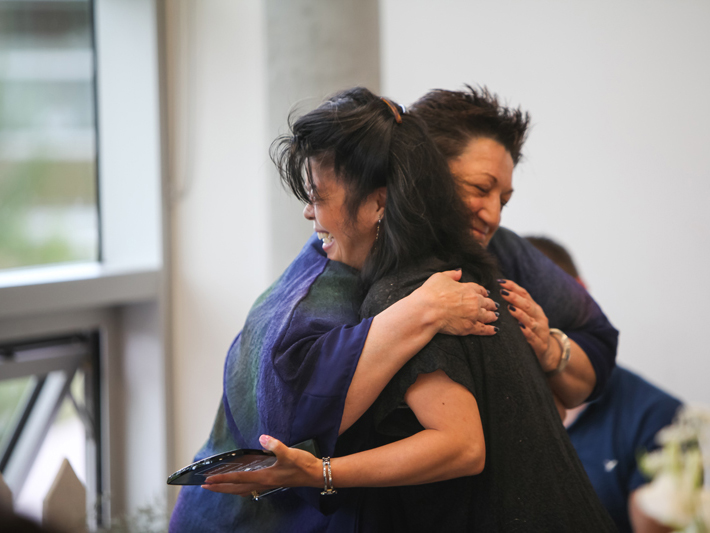 Any advice you can give to those starting out in the financial services industry?
I always tell my students: if you have a chance to get into an employer-employee relationship in the financial industry, do that first. I recommend that people get some corporate experience before jumping cold into the world of independant finance. Having some experience under your belt first can help you have a better understanding of the financial world, be more realistic, and gain valuable knowledge about how to succeed. Otherwise it can be quite discouraging to pursue a career in the industry as an independent financial planner, since it is a highly competitive field.
I also like to remind people that the financial services field requires hard work and a lot of patience. You have to like people because you'll be dealing with them a lot, advising them, and helping them achieve their financials goals. In my view, if you don't have a heart and a passion for helping people you may end up having to choose a different industry. As an independant financial adviser you're in charge with other people's money and you can't prioritise your gains over the client's.
Remember that your goal is to help your clients succeed financially, so that task has to be a priority.
Subscribe
By entering your email below, you agree to receive articles from the Ashton College blog. We will not send you promotional materials or any other information. You can unsubscribe at any time.