Are you looking for a way to get into the dental health industry, but are not ready to go through the lengthy education process? Then a career as a Dental Assistant professional may be the right fit for you.
But what does it mean to work as a Dental Assistant in Canada? Here we explore the motivation, workload and necessary education needed to become a Certified Dental Assistant (CDA).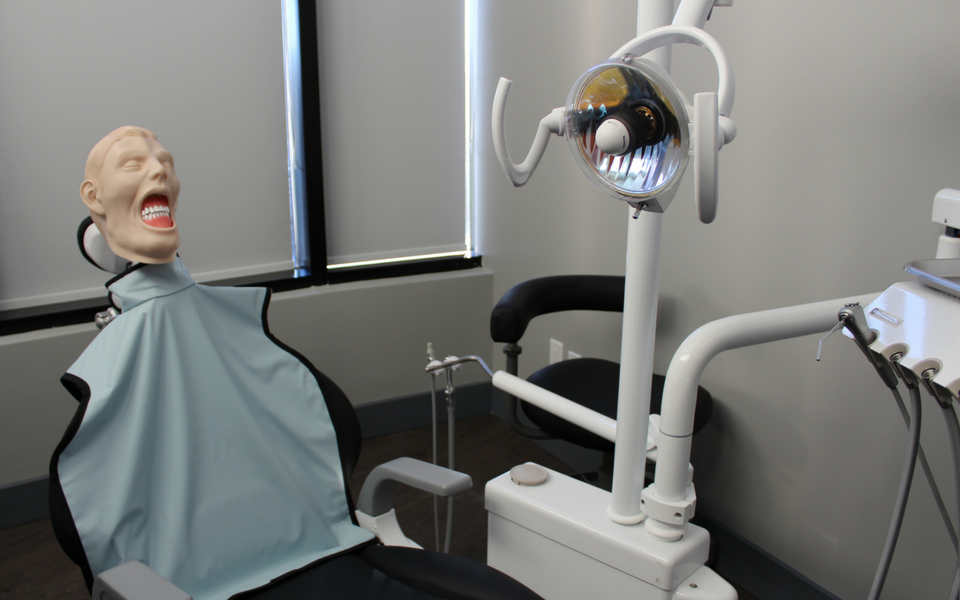 Getting into the dental field in Canada
How many times have we heard about doctors and medical or health professionals coming to Canada and not being able to find a job? Recertifying under certain professions in Canada, including careers in the medical field, can be a challenging task. As one of Ashton College alumni, Sophia Mata, put it: "Going back into the medical field here in Canada meant lengthy and expensive recertification processes that I was not ready for."
Starting the medical career from scratch is also not always easy. After all, not everyone is able to put in several years of schooling or re-certification exams. This is also true for the dental health industry. Becoming a licensed dentist or orthodontist can be a long process – it takes a lot of schooling and training to get into those professions.
Dentistry can be a solution for you whether you are new to the dental field, or you are simply looking into gaining more Canadian experience before moving on to other opportunities within the dental industry (such as denturists or dental hygienists).
Check out the employment outlook inforgaphic for the Dental Assistant career to learn more about the dental trends.
What attracts people to the Dental Assistant profession
About Dental Assistants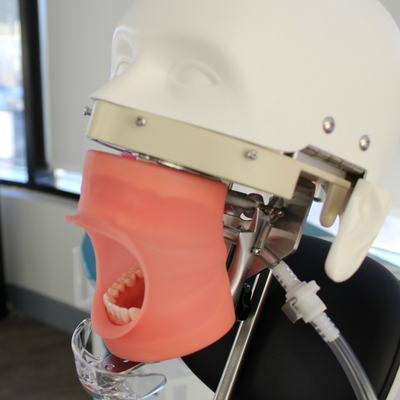 Dental Assistants in Canada are part of a dental team of professionals that perform a wide spectrum of dental procedures to patients. Dental Assistants are supporting both the dentists and the administrative staff in the dental clinics, and are seen as crucial members of the dental team.
Candidates can be expected to swiftly carry out a whole range of activities essential for smooth functioning of a real world dental office. The work of a dental assistant can range anywhere from helping with patient registration to maintaining the quality and cleanliness of the dental equipment, to assisting dentists with patient care, to performing diagnostics and simple dental procedures.
Below is the list of activities that are often a part of the dental assistant's ideal working day:
Welcoming patients and ensuring they are comfortable in the dental office
Sterilizing and preparing dental instruments for use during the procedures
Keeping patient's mouth dry while the procedure is being performed
Handing over the necessary instruments to the dentist during the procedures
Maintaining patient records and assisting them with billing
Providing pre- and post-procedure oral hygiene instructions to patients
Preparing the work area before procedure and cleaning it after the procedure
Certified Dental Assistants are able to provide more services to the patients. On top of the duties listed above, qualified candidates who have successfully met their educational requirements and obtained their CDA certification are able to provide the following tasks:
Preliminary impressions of teeth for study models
Mechanical polishing of the coronal portion of the teeth
Whitening of the coronal portion of the teeth
Placing and removing

rubber

dams
Applying desensitizing and

antibacterial

agents, chemical cleansers, and treatment liners
Exposing and processing X-Rays and laboratory tests of patients
Why Choose Dental Assisting
Dental Assistant profession is a popular career choice in Canada for the individuals who would like to work in a dental field and give back to their community without having to spend multiple years in the school system.
Dental assisting is suitable for those looking for a stable full-time job, as well as for those who are exploring part-time opportunities.
This profession would be the best fit for you if you are ready for skilled routine work, but are also able to provide high-quality service and care to the patients. Although your primary goal is working with the dental team to ensure the patient's oral health is taken care of, you will also need to interact with the patients. Whether it means making them feel comfortable during the procedures or teaching them proper dental techniques, a certain level of customer service is necessary.
Remember the words of L. D. Pankey: "I never saw a tooth walk into my office".
Pleasing demeanour and willingness to go an extra mile to make patients feel comfortable will be your biggest assets in this profession. You should also be able to multitask when the situation calls for it.
Getting into the industry: the first steps
Eligibility Requirements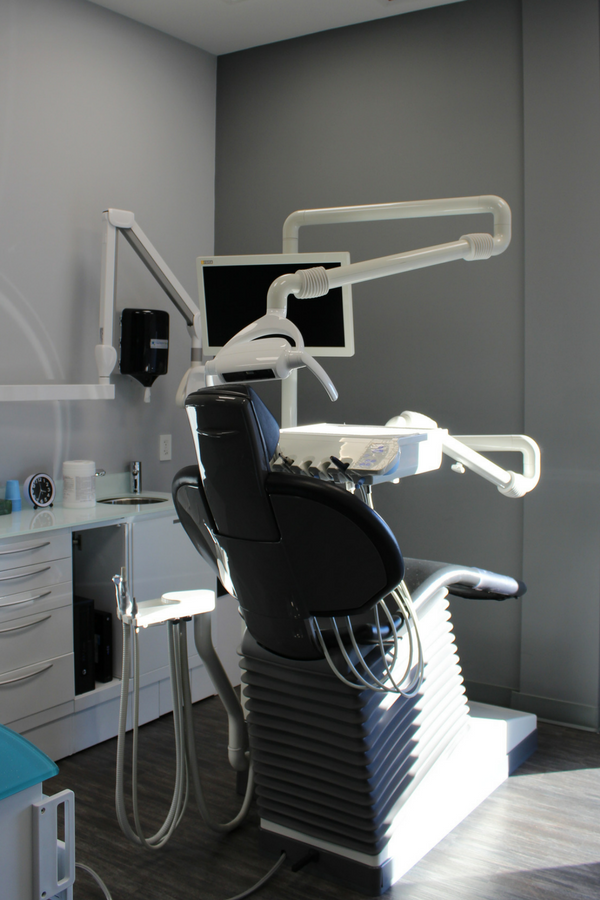 According to the Canadian Dental Assistants Association, dental assisting is viewed as a "restricted health care occupation". Most provinces (including BC) require dental assisting professionals to be licensed. This involves appearing for the National Dental Assisting Examining Board's (NDAEB) written exam and registering with the provincial dental assistant association (in BC, it is the College of Dental Surgeons of British Columbia).
In order to become eligible to write the NDAEB exam, the candidates need to have formal education in the areas of dental health and graduate with a Dental Assistant diploma. There are various programs to choose from in order to start the journey to becoming a dental assistant. CDSBC (College of Dental Surgeons of British Columbia) publishes a list of accredited and non-accredited level II programs to choose from. A similar list can be found at other authoritative websites, such as CDABC (Certified Dental Assistants of British Columbia) and bcdental.org. Students can visit these links and find out which course fits their budget and schedule parameters. It is important to note that students should opt for a Dental Assistant Certification program that eventually prepares them to become a Certified Dental Assistant.
Typical eligibility requirements for getting into a dental assistant certification courses are as follows:
Age – 19 years and above
Language – Basic proficiency in English
Documents – Standard First Aid Certificate with CPR C portion valid throughout the duration of the program.
Immunization records – Flu vaccination, Hepatitis B or A/B combination, Negative tuberculosis test results, Tetanus, Polio, MMR, Chickenpox.
Note from dentist – Should include the date of last visit and procedures taken up, applicant name, dentist's name and address, and definitive statement outlining student's dental health.
Education
Students of dental assistant certificate courses get exposure to contemporary tools and techniques used in a full-scale dental office. They learn to perform basic dental assisting procedures, handling and manipulation of dental materials, identifying specific instruments for respective procedures, workplace safety and other basics of the discipline.
An understanding of dental anatomy is provided to the students so that they can learn the interdependency between various parts. Other important components include but are not limited to infection prevention and control, dental specialties, and preventive dental skills. Students also learn peripheral activities, such as handling third party insurance, using accounting systems and becoming hands-on with dental office management software. The courses conclude with a series of chairside practice sessions under the supervision of a licensed dental professional.
All of the aforementioned skills and experiences are necessary in order to meet the educational requirements of the NDAEB.
Have more questions about the Dental Assistant career and educational programs? Visit our Dental Assistant Certificate page!