On January 1, 2016, the Harmonized Life Licence Qualification Program (LLQP) will come into effect. The Harmonized LLQP standardizes the entry level qualifications of new entrants to the industry across all jurisdictions in Canada (including Québec).
Ashton College Financial Services instructor Becky Wong was one of three Ashton instructors who assisted in the creation of exam questions for the the new Harmonized LLQP certification exam. Over the coming weeks, we'll be sharing insight and feedback on the new Harmonized LLQP from each of these three industry experts.
What prompted the changes to the LLQP?
I can't answer that in too much detail, the decision was made at the regulatory level. Regulators across the country decided they wanted to ensure more uniformity amongst the provinces when it came to the certification process and so the harmonization initiative began at that level. I think because the current system has been in place for such a long time (over 10 years), regulators recognized that it was time for a change. I know Quebec and BC were planning to conduct independent reviews of their programs, and the decision was made to conduct a national review and create the harmonized program.
As far as industry backlash or even reaction it's been fairly limited, current LLQP designates know that their certification will still be valid and accepted so the effect on them is limited. I have noticed there has been some push by students interested in pursuing the designation to complete their training and the certification exam, perhaps they fear that the harmonized program will be more difficult or expensive, I'm not sure.
What are the key differences between LLQP after January 1, 2016, and the earlier version?
The main difference we'll see is the transition to a series of open book modular exams, compared to the four hour sit-down closed format that is currently in place. Students who fail one module won't be required to re-write the entire exam the way they are now, they'll only be required to re-write the one specific modular exam. The open-book exam allows for more intensive questions that require candidates to demonstrate their ability to reason, synthesize and apply their knowledge rather than simply relying on memorization.
As far as content, for the most part it will remain the same, the focus is still on life insurance and accident and sickness Insurance products, segregated funds and annuities, and ensuring ethical behavior, the fact that the program is being harmonized means each province's exam will change, but overall the goal of the program remains the same: to ensure complete proficiency in each of the modules and produce professionals who are prepared for entry into the insurance industry.
What will the Harmonized LLQP examination look like?
The new LLQP examination will be four modular exams with multiple choice questions. While the current examination is four hours and written in one sitting with no breaks, the new program will be 4 one-hour long exams that can be written in one day with breaks or spread out over several weeks or months.
Each exam consists of 20-25 multiple choice questions, while the current examination is 140 questions.
What tips do you have for students studying for the Harmonized LLQP exam?
Because the examination is open-book, students may assume it's going to be easier for them. However, the design and complexity of the questions is changing, we're moving away from recall and focusing more on testing the different levels of understanding, application, synthesis and evaluation. The answers they need will not be spelled out in their required material, they'll have to apply what they've learned to answer the questions. Students should make an effort to complete as many practice questions as possible, and I would definitely recommend enrolling in review courses, especially if they find there is a particular module they are having trouble with.
The exams are time-limited, so it's also important for students to thoroughly review the material and be familiar with their texts and organized with their time. Just like any other exam, be prepared, carefully read the question and consider what it is asking you, manage your time, and be confident!
About Becky Wong
Becky Wong is a long-standing financial services instructor at Ashton College. As well as providing Ashton students taking the CFP, CFP Capstone, EPC, CLU or LLQP with her extensive industry knowledge, Becky leads corporate training sessions for Ashton College with companies such as SunLife Financial and Investors Group.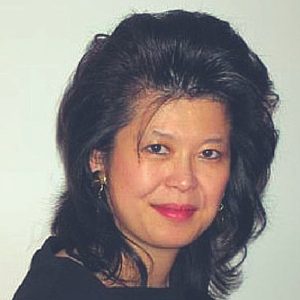 Becky holds a Bachelor of Commerce (Honours) from the University of Manitoba and has a wide variety of accreditations, including the Certified Financial Planner (CFP), Financial Management Advisor (FMA), and Elder Planning Council (EPC).
Becky is an independent Certified Financial Planner who works closely with individuals and businesses to ensure their financial goals are consistently met. She specializes in wealth accumulation and comprehensive financial planning, and is always happy to help educate her clients in areas that impact their personal financial portfolios. She provides professional advice in the areas of personal tax planning, retirement planning, estate planning, investment strategies, personal risk management, and family philanthropy.
Subscribe
By entering your email below, you agree to receive articles from the Ashton College blog. We will not send you promotional materials or any other information. You can unsubscribe at any time.