You've already started your business and now it's time to focus on growing it into a thriving success. Perhaps you want to expand into international markets, or maybe you're already doing business internationally, but want to find ways to increase those markets and your business growth.
Expanding your international business is an excellent way to help it succeed. Not only does international business open you up to a world of options, it also helps to diversify income bases when economies ebb and flow, thereby creating more stability for your operation.
Find a Mentor
There is a wide range of ways to take advantage of the international markets, perhaps the first way to learn about what is right for your business is to find a mentor or take education from an instructor well-versed in international business. Global business, while commonplace, is far from easy. There are many things to know about business management, international trade funding, trade services and so much more. By having an expert in your corner, you'll be better able to manage the trouble spots before they turn into disasters and to take advantage of innovative business ideas and turn them into unique opportunities.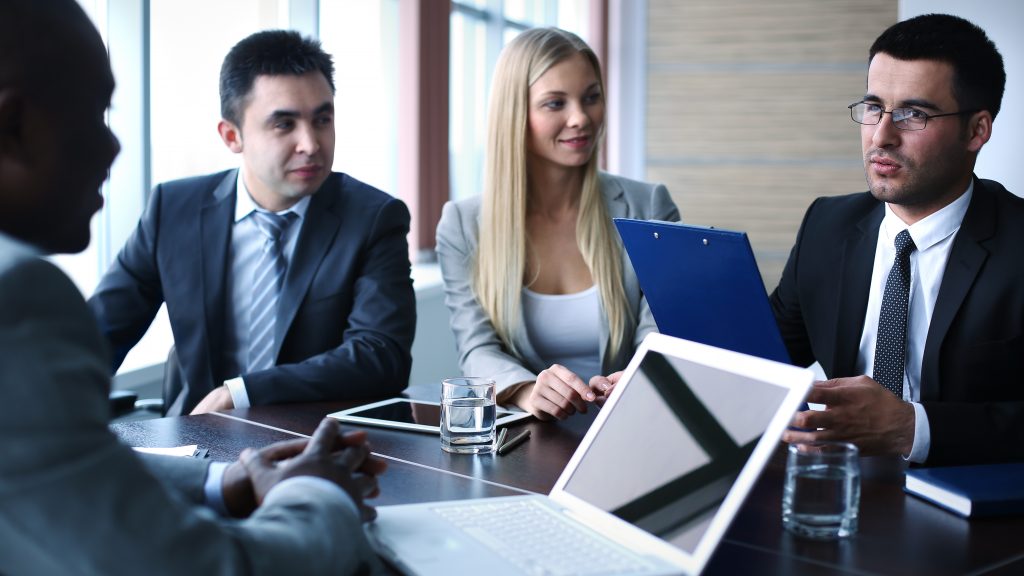 Start by attending events through your local chamber of commerce or board of trade to determine if a potential mentor can be found through networking circles. If you can't find the right fit, consider one of the post-secondary institutions that specialize in international trade to further enhance your business knowledge and expose you to the expertise you need to create great opportunities. By developing relationships with faculty members you may even be able to find a mentor within their network.
Know the Key Markets for Your Home Region
Every province and country has its own list of key markets for international trade. By working within these markets first, and understanding the trade programs your country has with them, you'll have a greater chance of success and will learn how to build international trade models within your business more quickly. The business administration aspect of international trade has a lot of detail, whether it comes to understanding concepts like foreign workers, export from Canada – imports to Canada, taxation and more, it makes the most sense to build upon the knowledge of others who have done the work previously and know the ins and outs.
In British Columbia, key markets include: China which is Canada's second largest trading partner with a focus on forestry, mining, international education, technology, food, natural gas and transportation; Japan with expansion predicted in sectors similar to China such as forestry, mining, natural gas, international education, technology, food and transportation; South Korea is highly dependent upon trade with many of the same key sectors as China and Japan being seen as opportunities, with the addition of digital media, and seafood; India is the world's third largest economy and fast growing market with growth ideal for BC in the sectors of forestry, mining, international education and technology; Europe is an excellent market for sectors like wood products, biomass, metallic minerals, food, technology (biotech, medical devices) and more; Southeast Asia is the fourth largest import market in the world and will offer exporting opportunities for many sectors, and the United States of America, which is Canada's largest trade partner has seen recent trade debates and treaties that have cooled some of the excitement of BC exporters, but there are still significant areas for growth in international trade with this southern neighbour in sectors like green technology, digital media and food.
Make use of Governmental Resources
Obviously, the Canadian government is very aware of the numerous trade agreements and regulations in place and how domestic businesses can find ways to engage in international trade. Those looking to grow their business into other countries would be well advised to take advantage of the expertise available at a governmental level in order to be sure they are following necessary guidelines and regulations. One source is the Trade Commissioner Service which can provide information about funding, networking with others in the business, market information and other tools and resources.
For example, the Trade Commission Service page on trade missions and events includes: a searchable database to find trade events in Canada and around the world, the CanadaExport online magazine which explores many topics of interest to those involved in international trade and webinars on both broad and narrow topics.
Know the Market
By linking up with those who understand certain countries and what is required when doing business with them, you should be able to build a checklist to determine whether you are ready to proceed or not. Once you have established the checklist for your first international business project, you can refine it for each future project to ensure no steps are missed. This can include things like finding those looking for international business jobs who can assist you with the skills you don't have in your company, establishing international shipping relationships, understanding the culture of the specific segment you'll be targeting in the country you are working with, identifying your unique competitive advantage in that segment and many other key points from product development and logistics to marketing and follow-up.
Know Who You're Selling to
Culture is key when it comes to international business. You may be the best salesperson on your North American team, but if you don't understand the cultural nuances of selling in different countries, you run the risk of offending the potential customer, misrepresenting your product or company or worse – just not asking for the sale at all. Spend time getting to know the business practices within your target region by interacting with those within your network who are immigrants from the area or who have successfully done business in the area. Plus, online searches and courses in international selling can help if they focus on the cultural business practices of key regions.
Getting familiar with business practices and customs will come hand-in-hand with personal comfort in the country you'll be doing business in. Spend time there and get to know the literal lay of the land. When you are more comfortable walking the streets to find a restaurant and interacting with locals, you'll naturally be more comfortable taking a cab with business leaders and conducting negotiations.
International business is growing in leaps and bounds because it helps businesses grow and find economic diversity and stability. Find out which markets are best for your business's growth and take advantage of the expertise available to ensure your success.