Ashton College takes pride in delivering innovative, industry-specific knowledge and education. This year, Ashton College takes their ambitions to the next level, exploring opportunities for international educational exchange.
From October 22 till 30, our Business Development and Marketing Director from Ashton College Vancouver campus, Aurora Guo, is attending the China Education Expo in Beijing and Shanghai to explore the potential collaboration between Ashton College and different institutions and businesses in China. "There is a lot of potential in international collaborations that I am excited about."
Working with Ashton College Vancouver Campus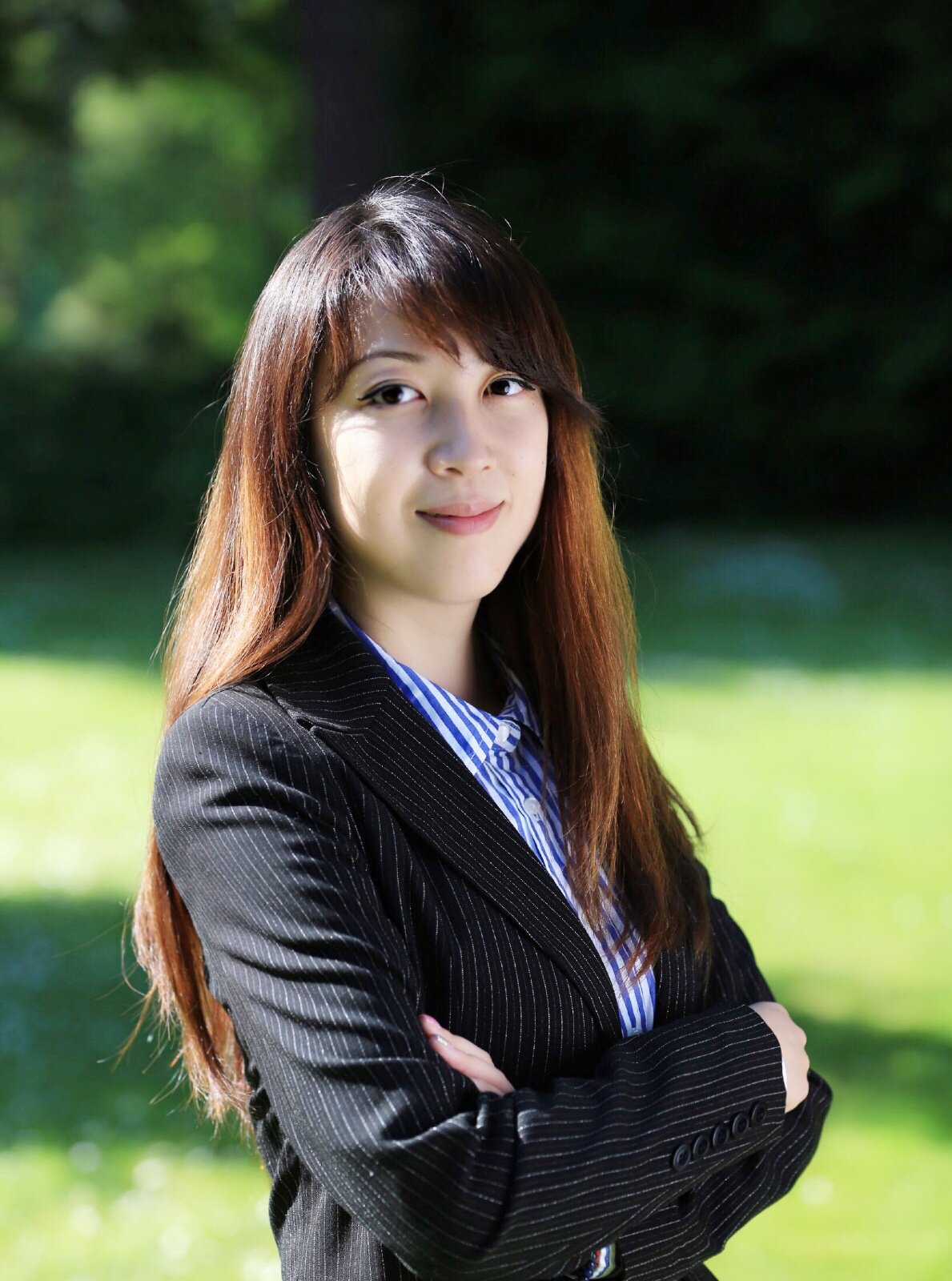 Originally from China, Aurora went to UK for her Masters education prior to moving to Canada. "I have two Masters Degrees, in Science and in Engineering, and I've worked in different career fields and businesses," shares Aurora.
"As a new immigrant with education and training from abroad, I felt I was well-versed and prepared for a successful career. But that's not that simple in a new country with new standards."
Recognizing that she may need to start over, Aurora focused on growing in a new direction. "I took the Immigration Consultant Diploma program at Ashton College and successfully passed the ICCRC exam," says Aurora. "I could relate to new immigrants and I wanted to help them succeed in Canada."
A highly educated professional, Aurora understands what it takes to start over. "For me, a degree is just a proof that you have an ability to learn new things. It does not necessarily mean you will be working in your field, and it is not a pathway to a dream job. If you want to get ahead in life, you have to obtain industry-specific knowledge and skills, which can only be delivered from a practical, real-world approach to education."
Aurora found this education at Ashton College, and her views on education, on top of her experiences and connections in the entrepreneurship arena in Canada and China, got her into her current position at Ashton College Vancouver. "I work as a Director of Business Development and Marketing at Ashton College Vancouver. My role includes helping Ashton College Vancouver campus expand their connections in the local Canadian market and abroad."
"I have benefited tremendously from the education and skills I've gained at Ashton, and I am excited to work together with the college now. I support Ashton's commitment to help other immigrants find a new path in Canada."
Building International Connections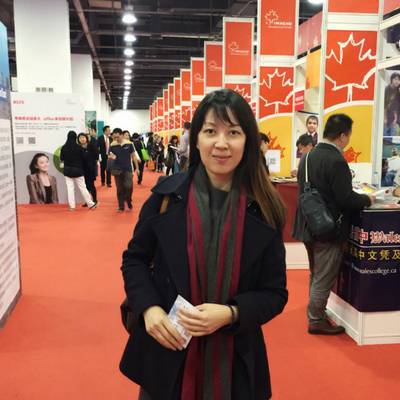 Aurora looks at the international market as a source of opportunities. "The idea of educational exchange is not new, and I believe that we can benefit from forming those connections," shares Aurora.
According to Aurora, collaborations between the Canadian and international institutions and businesses are highly mutually beneficial. "Forming connections between different countries can help students expand their knowledge and bring home new business practices," says Aurora. "It could also be a chance for soon-to-be immigrants to prepare for their new life in Canada, which I am personally very excited about."
"Our programs at Ashton College give people opportunities to gain industry-specific knowledge and skills to help them get ahead. I want to be able to deliver the same opportunities to the international market."
One of the countries that Ashton College Vancouver has been looking at is China. "In China, people often have to prove themselves before they get access to an opportunity," shares Aurora. "This is why the need for practical knowledge and education is on the rise in China."
"I think overall, we have many opportunities to give Chinese institutes access to applicable Canadian programs, as well as help Canadian institutes learn more about education in China."
First Steps to Collaboration in China
The first step to international collaboration starts on the weekend of October 22. "As part of BC's International Education Strategy, BCCIE is organizing and coordinating a Team BC China Mission to attend the China Education Expo," shares Arora. "I will be attending the expo in Beijing and Shanghai on behalf of Ashton College."
Aurora looks at her trip as an opportunity to build connections and relationships with Chinese institutions and businesses. "I want to meet the educators in China and see what opportunities for collaboration we have available."
I am excited to meet educators and businesses in China. Attending the China Education Expo is a chance to build connections, explore different opportunities and see what our education exchange between Canada and China could look like."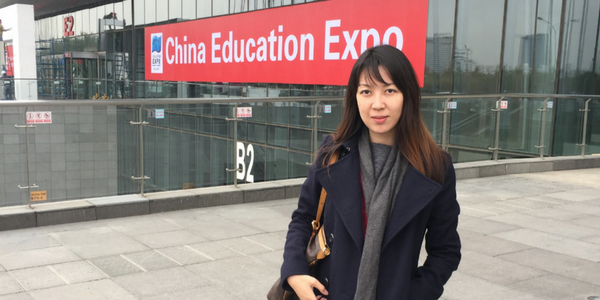 A former resident of China, Aurora's knowledge and connections are a great asset to Ashton College Vancouver team. "I've already formed several connections in China and was able to attend the China Education Expo last year," shares Aurora. "I am happy to return there this year and to further explore the opportunities for collaboration."