Guiding people through their various financial life stages is part of being a financial planner, but as those clients mature and approach retirement, what kinds of specific needs do they have? Are you able to help your clients as they progress through life to retirement and beyond? Earning the elder planning counselor designation will allow you to not only answer questions about mature life stage needs, but will also give you the ability to maintain a relationship with your clients throughout their life as they move into their golden years.
The Canadian Initiative for Elder Planning Studies Inc. (CIEPS) based out of Ontario is responsible for the Elder Planning Counselor (EPC) designation and program. CIEPS helps those in financial (and other) services who genuinely want to work with the elder population in planning their current and future life. This is more than just retirement planning, for those in the financial industry, it's about being a financial advisor to someone who is close to, or in, retirement and continuing to work with them through the remainder of their life.
Obviously, like any designation program, obtaining the professional designation from CIEPS will enhance your knowledge, increase your ability to help your clients and will improve your credibility, but it goes beyond that. You'll be taught by instructors who are experts in the field of financial services and estate planning, law and other areas specific to elders. This education may be taught directly by CIEPS or an education partner and while most students in the program are generally already professionals in their field and have existing professional designations, memberships and/or accreditations, this is not mandatory to take the Elder Planning Counselor course and exam.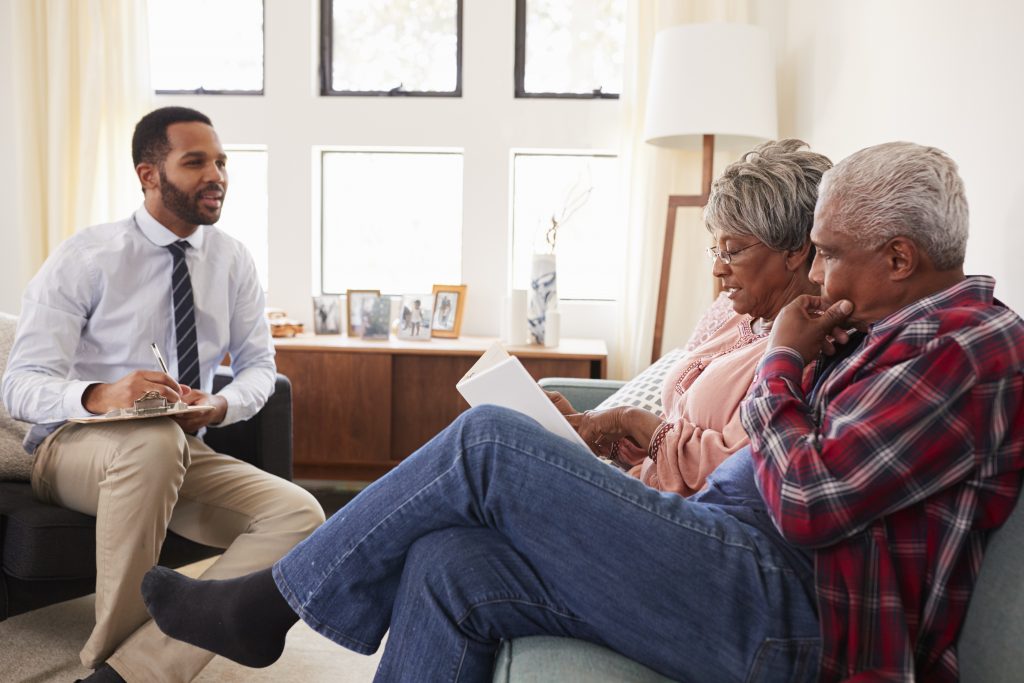 Who Should Take the Elder Planning Counselor course and exam?
While in this blog post we are focused on those in the financial services arena, the Elder Planning Counselor program is an asset for anyone who is working directly with elders. This might include those in real estate, individuals in health care, funeral home directors and other occupations in addition to financial planning.
Additionally, those working towards the maintenance of a CLU (Chartered Life Underwriter), ChFC (Chartered Financial Consultant), CFP (Certified Financial Planner) or Life & A&S (Accident and Sickness) designation will receive credits from taking the program.
How is the Elder Planning Counselor course delivered?
As a Canadian College System (CCS) program, the EPC exam preparation education can be conducted via distance learning or through one of the partner schools that offers the program (in Calgary, Vancouver and Toronto – or a private class can be held for 20 or more students from the same company at a preferred location). The self-study and distance learning aspects of the program are ideal in that they give busy professionals, who want to expand their education, the flexibility to learn at their own pace through a computer from wherever they choose. Students have up to six months to do their self-study, take the preparation course and write the exam.
Upon registering, students receive all reference materials (including the 4-volume reference set and student workbook) needed to complete the program along with PowerPoint presentations that guide the program.
There is a 3 ½ day in-person or online class following your self-study portion to prepare you for the exam. The exam is 3 hours and is held in a number of major cities. When you have completed the preparation class simply let CIEPS know and they will make the arrangements for your exam sitting.
The exam is a 125-multiple choice question, closed-book format. The EPC designation is awarded with 70% or higher on the exam. You can take the exam twice in a six-month period if you fail the first attempt.
What is Taught in the Elder Planning Counselor Program?
The program is quite comprehensive and includes four modules – one reference book per module. These modules are on aging and health issues, social and psychological issues, financial services and communication and other timely issues. Each module has either five or six chapters.
Aging and Health covers topics like: understanding the demographics in Canada along with needs and changes within the elder population, effects of aging, chronic conditions, dementia, nutrition and fitness.
Social and Psychological issues details: long term care issues, housing options, caregiving, end-of-life planning issues, funeral planning and bereavement.
The Financial issues module includes: social benefits and programs like Medicare, retirement planning and investing, generating retirement income, legacy planning, travelling or moving abroad (snowbirds, travel, those looking for a lower cost of living) and income tax planning.
Communication and Other Timely Issues covers topics like: the social aspects of aging, communicating with elders, marketing to elders, elder fraud and financial exploitation (including how to help protect elders), ethics and putting all of the information from the program together.
The Benefits of this Education
Obviously, the key benefit for financial planners to earning an EPC designation is learning about ways to communicate and help elders with their financial matters while also understanding some of the numerous issues they may be concerned about and need professional guidance with. While not all these issues will revolve around financial matters, as a trusted advisor, a financial planner has the ability to bring in other trusted individuals the senior may need in managing their affairs. Most of all, your ability to work with elders with compassion and understanding will be enhanced, giving you the ability to help with issues others can't or won't.
Additional benefits include becoming a member of CIEPS (the first year of membership is waived with payment of tuition) and having access to other Elder Planning Counselor professionals in your province or territory. There is also the ability to use the EPC designation on your marketing materials to prove that you have a demonstrated specialty in elder planning issues.
Taking time away from your business to learn about elder planning proves your dedication to this important demographic. You'll not only be able to identify opportunities to help with seniors, but you'll also be able to stay abreast of developments within the field as a member of CIEPS and share those changes with your clients.
If you work with seniors and those approaching retirement, the Elder Planning Counselor program is the ideal addition to your education to allow you to meet the diverse needs of this specific group of individuals.