Our eCPD Speakers
Al (Alireza) Parsai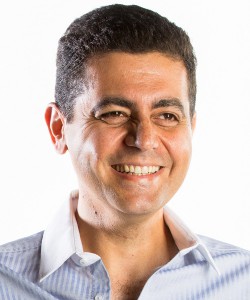 Al Parsai is a Regulated Canadian Immigration Consultant (RCIC) and a member of CAPIC (Canadian Association of Professional Immigration Consultants). He runs a successful business in Richmond Hill, Ontario with employees and representatives across Canada as well as overseas.
Al has extensive experience as an author, trainer, and public speaker, having written ten books and hundreds of articles (mostly in his native language) in the past 20 years. Al has also delivered many courses, workshops, and speeches in four different countries.
Alex (Aleksandar) Stojicevic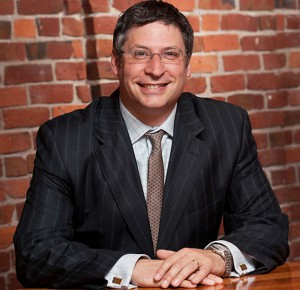 Alex Stojicevic is a Vancouver lawyer, managing partner of Maynard Kischer Stojicevic and a Chair of the CBA's (Canadian Bar Association) Immigration Section branch in BC from 2008 to 2009. He practices Immigration and Citizenship law, and his work involves representing clients before the Immigration and Refugee Board, Federal Court, and the Federal Court of Appeal.
What is a typical day in your profession?
Al Parsai: 95% of my life right now revolves around immigration consulting. I run my own office, and the majority of my work includes meeting with clients, processing applications and acting as their representative in front of immigration authorities here in Canada. Days can be long – I start checking my emails as early as 7 a.m., to make sure I am promptly addressing clients' questions and inquiries. There are currently three major groups that shine in my business: self-employed class (athletes, performers, etc.), investors and business owners, and also temporary visa applicants, mostly interested in tourism.
Alex Stojicevic: We're reasonably well-known for doing immigration work, so we'll generally have anywhere from three to five applications that we are reviewing per lawyer per day. In addition to that, there is litigation to be prepared for, and in my case there is a hearing three-four times a month at different levels of Immigration and Refugee Board of Canada or at the Federal Court – so all these things to be planned into the day. My days can be long, and I start pretty early, but it's always interesting, because you never know what's coming through the door.
Why did you choose a career in immigration?
Al Parsai: I have a background in mechanical engineering, technical writing and psychology, so I could say that I've done quite a variety of things. However, once I came to Canada, I decided to pursue immigration consulting. By that time, I had immigrated twice (the first time to United Arab Emirates, and then to Canada), so immigration has always been a near and dear part of my life, and I knew the struggles and challenges that immigrants face on their journey. In fact, I was writing a blog about my life in Canada, and was getting more and more questions about Canadian immigration. So I decided to learn more about immigration and help people fulfill their dreams here in Canada.
Alex Stojicevic: I fell into it quite by accident in the mid-1990s. An opportunity arose in a firm that's still around today, a specialty boutique in the area of immigration law. I gave the subject a try for a year, and I really enjoyed it. Every day brought something new and something different, with the aspects of both solicitor and barrister practice, and I found it very enjoyable. Every day was something new and something different. Also, since of most of our referral sources were lawyers and other professionals, we tended to get very interesting cases, and that carried on through all the 21 years that I've been practicing immigration law.
What would you say that you enjoy most about your job?
Al Parsai: I'd say what I enjoy the most is being able to answer questions that people are seeking answers for. Immigration is a huge undertaking for every single person – it involves a move to a very different culture, environment, and lifestyle. You need someone to be next to you and help you through this journey. And if I am able to help my clients make decisions on what to do next, where to go, the documents to fill; if I can answer their questions and show them the best way to achieve their dreams – it gives me a very rewarding feeling. The Immigration profession can be quite stressful, but the reward from my work is so much greater than anything else.
Alex Stojicevic: I've been very fortunate to meet some incredible people and play whatever small role in their stories: whether it's coming to Canada, or dealing with some of the difficulties they faced while in Canada – I've gotten to contribute to their journeys. That was what I found enormously rewarding, and it's probably the most rewarding part of my life. I've also had the benefit of reviewing very interesting cases over the years, which have been incredibly compelling. For instance, I was head counsel for the HD mining case: it was a six-month case in front of the Federal court back in 2012-2013, which litigated the issue of the day – the anxiety people had over jobs going to temporary foreign workers. I've definitely had the good fortune of being involved in very interesting work, meeting very interesting people over the years.
Why do you think it is essential that Immigration professionals take Continuing Professional Development seminars?
Al Parsai: After a while working in the immigration field, you get used to specific cases: they become your comfort zones, and you get to become an expert in them – which is absolutely essential and expected in your practice. But sometimes, you need to look at the business from a different angle and learn more about those immigration areas that you are not working in as often. CPDs are designed to help you expand your knowledge of those areas, as well as expand your business: they open opportunities to stay up-to-date with immigration changes and have a broader understanding of our business.
Alex Stojicevic: The last 7 or 8 years have been very difficult for our field in general. You have to stay on top of changes that are happening at a pace that's almost unprecedented. When I was Chair of the National section of the Canadian Bar association back in 2008, it was normal for us to have 9 submissions on 9 regulatory policy or legislative changes in a year. My colleagues in 2014 and 2015 were regularly dealing with 30 to 40 submissions a year, because there were 30 to 40 changes. So that's been a very big challenge for practitioners to keep on top of. It means that CPD seminars, such as the ones that is offered at Ashton, are even more important than they ever were before.