In almost every career, there are various standards and designations that serve as "proof" of education, skills and abilities for the job. For example, in the home inspection market, home buyers looking for an inspector generally know to find one who has licencing under the Canadian Standards Association. Immigration consultants are likely to have a designation under the Consultants of Canada Regulatory Council (ICCRC) known as Regulated Canadian Immigration Consultant.
While these are completely different types of occupations, it shows that meeting expected standards and designations is important for a career path. This philosophy holds true for Human Resources (HR) professionals in that HR certification proves the abilities of a potential applicant. Applying to the CPHR Canada system can lead to CPHR certification, which is an important element to show a prospective employer not only because it illustrates a commitment to the field, but also the willingness to learn more on an ongoing basis.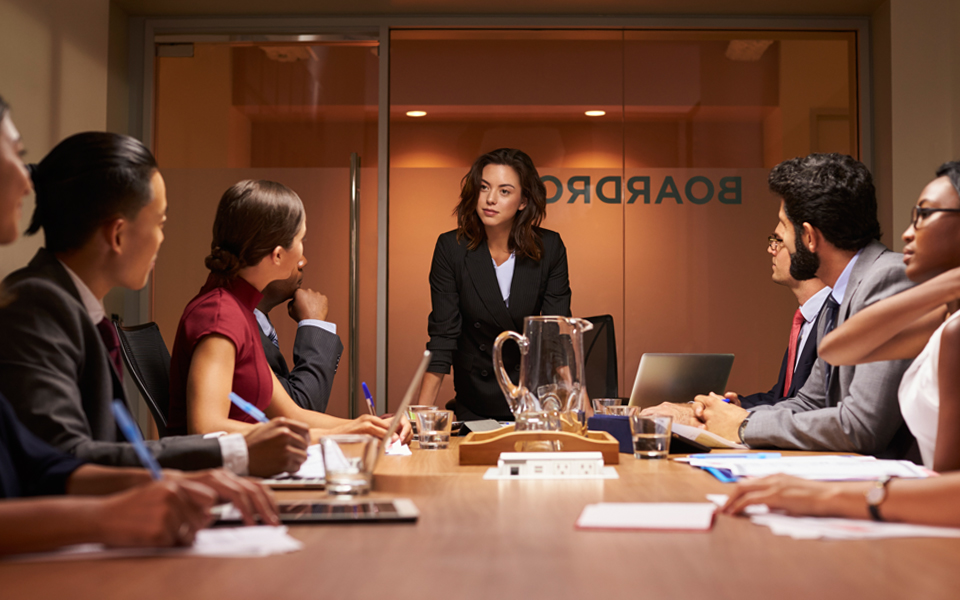 This HR designation in Canada shows those who are aware of the CPHR requirements that you have met the educational and experience criteria of the Chartered Professionals in Human Resources organization and are a member in good standing with your region's (provincial) HR association.
It may seem like a "nice to have" element for your career path, but this human resources certification has some outstanding benefits that will not only make you attractive to future employers, but will also create a stronger professional network and allow you to take advantage of professional development not available anywhere else.
Membership with CPHR allows for benefits
As a member in good standing, a certified CPHR professional is entitled to the following benefits:
Career opportunities
As mentioned, the designation proves to prospective employers that you have the background, interest and education in the field they are looking for. You also have the right HR qualifications to make a difference in an organization. All of this provides you with greater job options and likely a higher salary than someone with the same experience without the designation.
Respect
It's easy to downplay what a designation is worth, but in this case, having the backing of a CPHR certification is important. As one of the most widely-known HR organizations in the country, it proves high standards, ongoing development and the desire to advance in the field. Because many in business know what CPHR Canada means, you won't have to do the talking. The certification speaks for itself.
Ethics
Part of the CPHR certification is based on members' adhering to a code of ethics. It makes you a trusted advisor in an organization where employees, management and board members can trust you to keep private information private as appropriate and act on issues that require action.
Community
This is the networking aspect of being a CPHR member. There are numerous ways to stay connected with other certified professionals within the large community. Provincial arms of the national body often host get togethers, professional development and other activities to ensure the community grows and supports each other.
For those in BC and the Yukon region, membership is with the Chartered Professionals in Human Resources of British Columbia and Yukon (CPHR BC & YK) and while there are other regional and provincial bodies across Canada, the five requirements for CPHR Canada certification are the same in any of the organizations. These include:
Membership 
Obviously to maintain the CPHR certification, you must maintain your membership (and do the things membership requires) to stay in good standing.
Knowledge
In order to achieve the designation, there is a National Knowledge Exam (KNE) to prove the understanding of CPHR competencies that are applicable in the field. By having your HR knowledge tested, you not only prove eligibility for CPHR designation, but also prove the knowledge an employer is looking for in an HR professional.
Education
While the education requirements are somewhat flexible based on a professionals' years of experience in the HR field, the general requirement for education is a Bachelor degree.
Professional experience
It's natural to join the HR field in a junior position and want to set out to get the CPHR designation. The CPHR organization, however, wants to be sure the HR career path is the right one for you. Thus, those applying must have worked in the field for a few years – the average is three.
Professional conduct
Again, the code of ethics and rules of professional conduct not only prove you can do the demanding job of an HR professional with integrity, it also allows you to be a member of the CPHR organization and maintain certification.
Ways to achieve a CPHR designation through CPHR BC & YK
Based on the national CPHR requirements, CPHR BC & YK have established a number of ways to achieve the CPHR designation.
Degree – Applicants who have a Bachelor degree (in any major) will need to pass the National Knowledge Exam (NKE) and prove that they have a minimum of three years of professional-level HR experience within the past 10 years.

Non-degree and senior level – Those without a Bachelor degree will also need to pass the NKE and must have proof of a minimum of eight years of professional-level HR experience. Alternatively, applicants with 10 years of senior professional-level experience (senior HR Professional, accredited professional working in an HR-related discipline) do not need to take the exam.

Accredited or Masters – If an applicant's Bachelor degree includes an accredited diploma or degree in HR, or they have a Master's degree in HR, plus have three years of professional-level HR experience, the NKE is not required.

Transfer – Those in another province or region with a CPHR certification can transfer that designation to CPHR BC & YK providing the standards of the other region are the same or greater than those of BC & YK). Similarly, those from another country can also transfer an equivalent designation if the requirements are the same or greater than those of BC & YK.
Pursuing a designation may seem like the last thing someone wants to do when they've spent years in school not all that long ago! However, when it comes to proving job readiness, education and suitability to the field, few designations can match the CPHR.