One common requirement (known as a subject) for the sale of a home to go through is "subject to a house inspection." As you are looking forward to what can be the biggest purchase of your life, it's essential to find someone with expertise in the home inspection industry. Home inspectors help you go into that major purchase with your eyes open to what is really behind the scenes in the home you might be looking at through rose-coloured glasses.
As more people move to the Lower Mainland and younger residents begin to look for their first home, there is no underestimating the demand for experienced home inspectors. Some sellers do a home inspection prior to selling which can give the buyer a certain amount of comfort but remember, that inspector works for the seller, not for you. It is always in your best interest to find your own home inspector that will supply you, and no one else, with the information, found while inspecting the house. This is crucial, because depending on what is found, sellers may be motivated to adjust their pricing or make changes to the contract to help with certain issues.
Almost every home will have a certain number of issues – some minor like a dripping faucet, others moderate, like a leaking dishwasher, or even the major issues like a flawed foundation – when identified by a home inspector, these issues can be raised with the seller's realtor in order to deal with the issue, accept it for what it is, or make a decision to step away from the purchase. While it's unlikely a leaky faucet will be brought to the seller's attention, a water leak from an upstairs bathroom should be, as it could require costly repairs.
Do not ever be rushed into not having a home inspection done. In bidding wars, some people choose to leave the home inspection subject off their contract. Many things can be wrong with a house that aren't visible to the naked and untrained eye. Unfortunately, the past months and years of a seller's market led some people to jump into a purchase without an inspection and many ended up buying a lot of problems that could have been avoided or at least identified beforehand.
The closing process of home sales move frighteningly fast. It can be hard to get everything lined up including the realtor, the lender, the lawyer and the home inspector. While the transaction process moves very quickly, you must arrange for a trained professional to inspect your potential purchase.
With home inspectors in high demand, it's best to reach out to your realtor or friends and family members for recommendations and hope that the inspector you want will be available when you need them.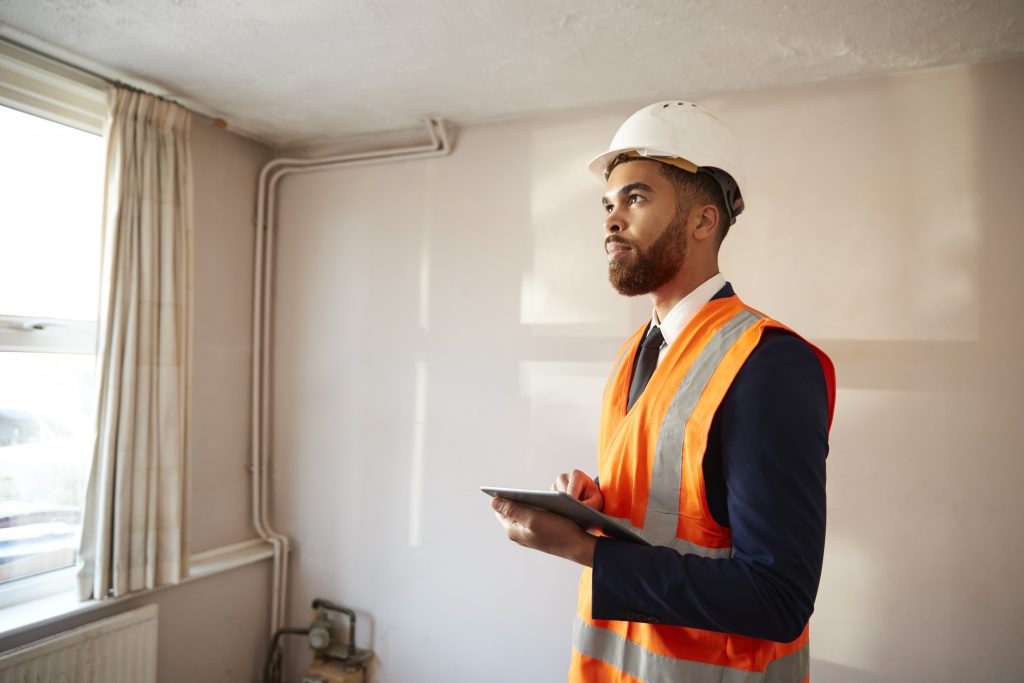 If you can't get the inspector you want, there are obviously a number of others and while some people are more thorough in certain areas than others, you're always going to get a reasonable review of your home because home inspectors are licensed under the Business Practices and Consumer Protection Act. It isn't necessarily the licensing that makes for a great inspector – it's what led to them being licensed. Licensed home inspectors must meet a level of education and training requirements, be insured and have a criminal record check.
For the most part, those who get into the home inspection field come from one of the residential or commercial trades and are confident in their construction background. They may have been a plumber, electrician, general contractor or handyman. Few come from a place of understanding all of a home's systems, thus when they learn how to become a home inspector, the education component is very important to their success in the field. Those looking to go into the field will usually be working during the day, so a flexible course structure is essential – one that is done at night via webinar is ideal.
Courses will include an understanding of the structure of a home, all of the systems from electrical, heating and plumbing as well as interior, exterior and roofing. Plus, because most home inspectors are likely to establish their own business, a program should include a course on the basic business standards required and operating a home inspection business. These courses will prepare the potential inspector for the Canadian Home Inspection Examination exam, working alongside an approved home inspector, submitting a recommendation letter from a peer, arranging insurance and ultimately submitting the licencing application and receiving their home inspection certification.
With that kind of knowledge behind them, you want a home inspector's input whether it's a condo inspection, a home mold test, a general overview or detailed issues. The shortage of home inspectors can be stressful for homeowners because of the short timelines to close the deal. But for those looking to get into the occupation, there is room in the industry.
Home inspectors do best in the field when they are detail oriented, enjoy exploring all of a house's systems, aren't distracted by good staging and nice curb appeal, have great personal interaction skills and know how to set up ongoing systems (like easy to read and interpret reports). Homeowners must take the time to ensure their home inspector is licensed, has a comparable background in the type of home you're looking at (some specialized in condos or townhouses, others in fully-detached homes) and has positive references.
Keep in mind that inspectors are human and they may miss things too. They cannot cause damage during an inspection, so unless there are visible signs of a concern, they are unlikely to know what's behind the walls or above the ceilings. That being said, home inspectors who have thermal imaging equipment have the ability to see some of what's behind the drywall and can help identify concerns that may be missed by other inspectors.
It's an exciting and rushed time when buying a home and there aren't an over-abundance of home inspectors, so potential home buyers must take the time to look for the right inspector to meet their needs and comes well recommended. The best course of action is to find one before the offer is ever written up on a house so that you can contact them as soon as they are needed and know they have your best interests at heart.