Chances are, you've heard of immigration consultants and have a basic idea of the work they do to help new immigrants come to Canada. Have you also heard of immigration lawyers? At first glance, you'd logically think immigration services are provided by both occupations in the same way, but there are differences you need to understand whether you're an immigrant looking to come to Canada (or know someone who wants to know how to immigrate to Canada) or you're considering the occupation and want to know how to become an immigration consultant or an immigration lawyer.
For the most part, at least from the perspective of someone who wants immigration services to come to Canada, the differences come down to the services these professionals are able to provide and the education they have obtained to work on immigration cases in Canada.
Lawyers have the ability to represent their clients in federal court for cases that have become complex. Consultants have the ability to represent their clients at the appeal tribunal level when there is an issue, but they can't go to the federal court level. Keep in mind that the number of cases that go to federal court is quite minimal considering the number of immigration applications to come to Canada. It's also important to note that most applicants would re-apply at a later date rather than going through the years and expense of going through the federal court process.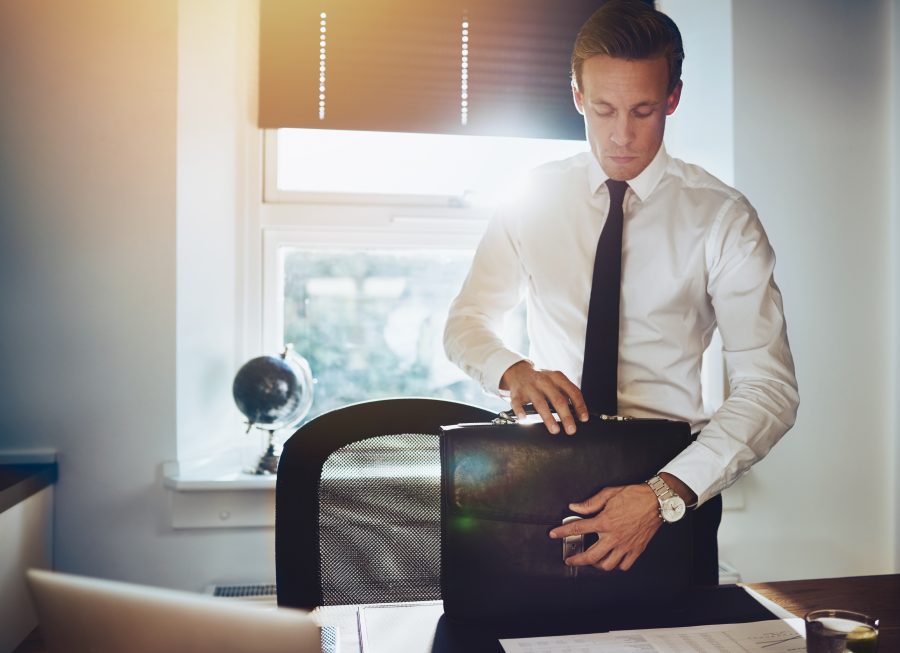 If the client is aware that they are likely to be a complicated case through Immigrations and Citizenship Canada, they may opt for an immigration lawyer who can represent them at the federal court level. It comes down to your comfort level in trusting the individual who is helping to establish your case file (and your future) when you are considering becoming a Canadian permanent resident, obtaining a work permit or attaining a Canada visa or other entrance vehicle to the country. For the most basic of cases, there won't be much difference between an immigration lawyer that has taken the accredited Immigration Consultants of Canada Regulatory Council (ICCRC) training and an immigration consultant that has done the same. However, immigration lawyers are not required to take ICCRC training, nor do they need to specialize in immigration law during their training.
The benefits of the educational differences are harder to determine. Again, it comes to a case-by-case basis. Lawyers have a different level of education than immigration consultants as they must take courses and pass the bar exam before completing their internship period with a law firm. Immigration consultants need to take programs accredited by ICCRC and achieve membership with the organization through passing its exam. Immigration is all that an immigration consultant does, whereas a lawyer is able to practice in other aspects of the law beyond immigration depending upon his or her specialization and experience.
For you, and your family's needs, when it comes to selecting the right immigration office in Canada, it may be a question of experience. If you don't feel that your case (or that of your family as family sponsorship may be an important aspect of your immigration) will be complex, the federal legal role of an immigration lawyer may not be relevant. You may simply want to go with whichever representative you feel has the most experience in cases like yours and can interact with you and represent you best to achieve your goals of immigration to Canada.
Fees can fluctuate whether you choose an immigration consultant or an immigration lawyer. While some may think a lawyer will be more expensive, this isn't always the case. The best course of action is to contact prospective immigration consultants and immigration lawyers and determine what their fees are for the same work. You must compare apples to apples in this scenario as choosing one type of work permit with one professional will be entirely different from a study permit with another individual. Be sure to discuss your needs in the same way to all immigration professionals you talk to, to ensure you get the best rate and understand the level of service that particular immigration firm is prepared to provide.
Immigration consultants are regulated under ICCRC and must follow the mandate and regulations required by this body. Immigration lawyers are regulated by provincial law societies such as the Law Society of British Columbia and are not assigned an ICCRC certification number. Not only is this important to know to determine the differences between these two individuals, but it's also important to know to avoid fraud as immigration fraud is an increasing problem. By asking for an immigration professional's regulatory information you will be able to check their credentials with the ICCRC, in the case of an immigration consultant, or with the law society, in the case of an immigration lawyer, to confirm they are on the up-and-up.
It is important to note that no one – not an immigration lawyer or an immigration consultant – can guarantee your application to immigrate to Canada will be successful. If someone makes a statement to you of this nature, it's in your best interest to find a different professional for your case. You may also know that there is no requirement to use a paid representative to complete your application. Anyone can work on your application with you, but those with the most experience and knowledge are likely to be pay-for-hire individuals as opposed to friends or family who may perform the service free-of-charge.
It's also important to note that the work of immigration is more than the paperwork (though this is a time-consuming part of the process), the ability to communicate with various individuals and establish relationships is key. It is also important that the professional you choose to work with understands the various options in how you can come to Canada and can help you determine the right stream or program for your personal needs.
You must choose the right professional to represent your immigration case or the right person to model if you wish to pursue a career in immigration consulting. Just as you wouldn't want a dental surgeon to perform his first surgery on your mouth, you likely want someone with experience helping many people immigrate to Canada to be your immigration consultant or immigration lawyer or professional mentor.

Take your time, ask questions and get to know the people you plan to work with for your future.