Talking to Paul Cleaver for just a minute will help you see his passion for teaching and coaching others. A successful business instructor with over 15 years of experience, Paul always focuses on helping his students achieve their goals and pave their own path to success.
From Business Development to Teaching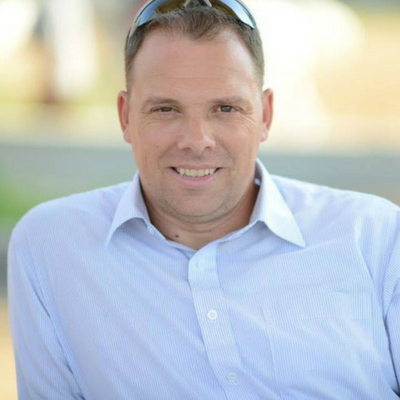 "I started out as an undergraduate student for English Literature, and then decided to do my Masters in Business Administration," shares Paul. He finished his MBA in York University and began working in business development roles with different organizations in Canada.
Paul pursued his career in business development for several years, having worked in a variety of public and private sector organizations, including working in corporate real estate. And then he decided to make a drastic change.
"There was a time when I was working in business development and teaching part-time," shares Paul. "And I realized that teaching gave me more satisfaction than anything else I did."
"My grandparents lived in the middle east in the 70s," he shares. "So I thought I'd follow their footsteps: go and see the places where they have been."
Paul accepted a job to teach Business in Dubai for the Higher Colleges of Technology and spent almost 10 years working and living in Dubai. "It is a place where the world comes to work," shares Paul. "It is often said Dubai does not reflect the real world, and there is some truth in that. Working and living there was a very different experience, but definitely a great opportunity."
Following His Passion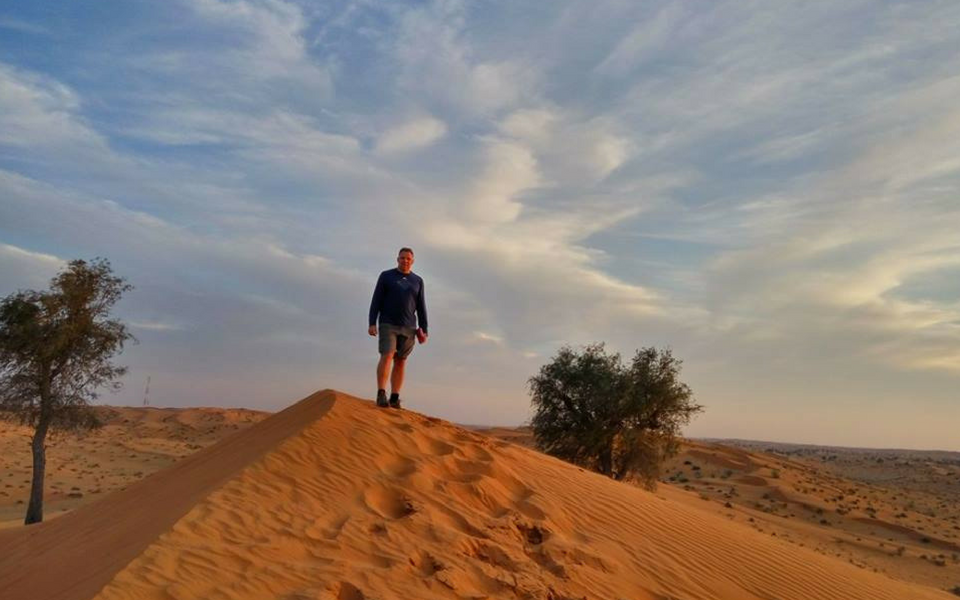 Paul's passion for teaching, coaching and helping people achieve their dreams is not only easily noticeable – it's contagious. "I was watching a movie one day, and one of the characters said something like 'I didn't choose the law, the law chose me'. I feel the same way about teaching," shares Paul, smiling.
"I find it incredibly rewarding to take someone through the learning experience – and life is too short to do something you don't like."
Paul's desire to teach and pour into his students took him traveling across the world. He had an opportunity to teach in Japan, Malaysia and the United Arab Emirates, and managed to visit 24 different countries across the world.
"I've spent 1,5 years teaching in Japan, and then got a job offer in Malaysia, where I taught for another 2,5 years," shares Paul. "In Malaysia I was a teacher in an international school, so I got to travel to Vietnam and the Philippines with my students as well – and I still stay in touch with many of them. It was truly a great experience."
Somehow in the middle of all of this activity, Paul also published two books: a guide for new teachers titled "50 Things the New Teacher Should Know: A Survival Guide", and a book to encourage parents to read to their children titled "Will You Read to Me Tonight, Dad?"
Making a Difference
"What I love the most about teaching is being able to make a difference," shares Paul. "I try to help student have a holistic experience during their studies. I want them to learn through the training, gain the most knowledge from the course materials, and I always welcome feedback, as it only helps me improve."
"Not every student would say 'you made me rethink something' or 'your class had really made a difference'; but when they do – this is the best reward for an instructor to have."
"There was this one time in Malaysia when my students invited me for dinner," shares Paul as he remembers something. "And while we were eating they all expressed their gratitude to me and said: 'We work hard because we want to do well, but we also work hard because if we don't want to feel like we're letting you down'. That was a very joyful moment for me. It reminded me that I was indeed doing my job right."
Exciting Future
As much as Paul enjoyed the diversity of experiences that teaching in other countries brought him, he made a decision to come back to Canada with his family. "I have 3 wonderful children, and I want them to experience life here in Canada," shares Paul. "Being overseas was a great and diverse experience for my entire family, but I want them to see what Canadian lifestyle is as well."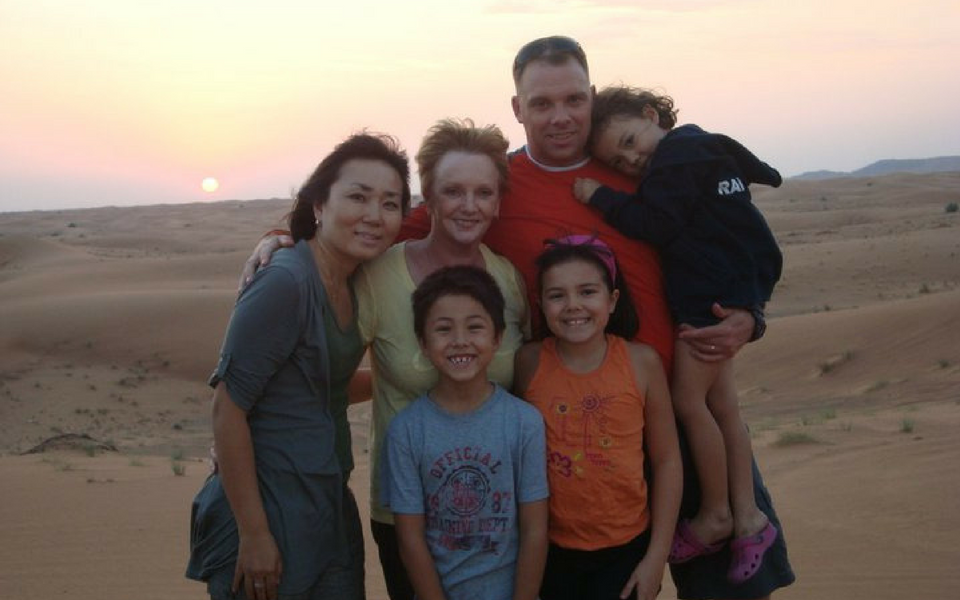 Coming back to Canada, Paul is planning to continue teaching and coaching, and we are excited to have him as an instructor for our International Business programs here at Ashton College. "I am excited to start a new chapter in my teaching experience – teaching through the online platforms," shares Paul. "It is a new and exciting challenge for me to take the classroom learning experience into the online world, and I look forward to continue growing in this area."
Outside of his teaching career, however, Paul decided to take on a new challenge as well. "I am starting my own training company here in Canada," he shares. "I've worked for someone else long enough, and I've gained a lot of skills and experiences that I can now use to start my own business."
Right now Paul's training organization, Blue Sherpa Learning, is still in the business development stages, but he is excited to take his passion for learning and coaching to a new level and share it with other instructors and organizations.
A Minute of Wisdom
When asked to give advice to those students who want to succeed in business and trade on an international arena, Paul replies simply: "Meet people and learn from people." He then adds:
"While you are students, you should treat any assignments as networking opportunities. Those connections can help you tremendously in the future."
"I always tell students that they have a unique opportunity to talk to the people in their industry, learn from them and see what is needed to become successful. For instance, when an instructor gives you a task to do research, try reaching out to an industry professional for an interview; and offer to present the final project to them. At the very least, you will make an impression – and you never know if it will turn into a business or mentorship opportunity down the road."
Paul also reminds the students to take the risk to follow their passion. "We often over-analyze the things that we need to do and don't spend enough time pursuing things that are important for us. There are many different opportunities out there, but they come to those who are seeking. So look for them! Even non-paid volunteer activities can be a great experience that brings fulfillment."
"If there is something you are passionate about – go for it! They say we more often regret those things which we do not do than those which we do. Remember that and keep going towards your dreams!"
International Business Programs
Ashton's international business programs are accredited by and offered in partnership with the Forum in International Trade Training (FITT).