After completing their education and starting a career many people are reluctant to go back to school. However, the immigration consultants are among those who understand the true value and the benefits of Continuing Professional Development (CPD), and how it can help to advance their careers. On September 15th Ashton College held a CPD seminar Insider Tips for Various Aspects of Immigration Practice, bringing together professionals in the immigration field and helping them update their knowledge and exchange experience.
Ashton College has been offering Continuing Professional Development seminars to immigration consultants for years, and has always tried to accommodate their best interests and add the highest value for the time and money the attendees invest. We always thoroughly select our speakers and invite people who have proved to be seasoned professionals in the immigration and law practice, and have extensive experience to share with our participants.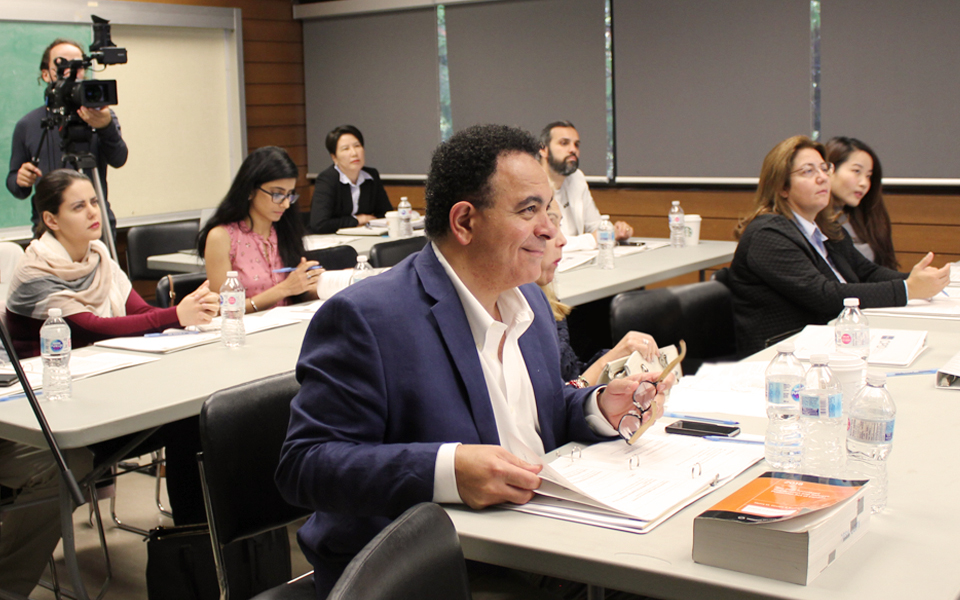 At the September CPD event, we had four speakers who delivered their presentations to the audience helping them to meet their professional development goals. The CPD was delivered in both in-person and webinar formats so that everyone aspired to get new skills in immigration practice could join in. The attendees could not only learn about the industry updates but also ask the experts any questions and seek advice on how to deal with some particular cases of theirs.
The first speaker, Samuel Hyman, has been practicing law for over 32 years, citizenship and immigration law being one of his primary focuses. In his practice, Samuel has held temporary and permanent residence cases, including appeals, from the routine to complex. He is recognized for his particular expertise and the in-depth knowledge of inadmissibility and citizenship cases. During the CPD seminar, Samuel covered the basics and also gave the non-mainstream tips regarding the recurring issues in Canadian citizenship applications.
The second speaker, Dominic Therrien, presented to the audience the new regulations regarding Quebec immigrant-investor program. Dominic has been a lawyer for nearly 14 years and he has long and diversified experience in Canada, the United States, France and China. He represents many Canadian and international companies, including financial institutions, in regards to their business clients' immigration needs as well as to labour mobility.
A true asset to our CPD seminar was Peter Edelmann, who has a practice focused primarily on litigation and appeals in the areas of immigration and refugee law, extradition and criminal defence. He regularly appears before all levels of the federal and provincial courts as well as the various divisions of the Immigration and Refugee Board. The topic Peter covered at the event was related to the inadmissibility related to new cannabis regulations, eTA misrepresentation and safe third party agreement.
The last but not the least spoke Steven Meurrens, a Vancouver-based immigration lawyer, who has significant experience representing corporate and individual clients in obtaining visas and permits for many business-related purposes, as well as an active practice assisting people who have been denied entry to Canada or those whose visa applications have been refused. To the participants of the CPD Steven provided updates on the case law related to IRB and also shared best practices in appeals in regards to residency, sponsorship and misrepresentation.
The immigration consultants who would like to become familiar with the topics covered above and earn their CPD credits can purchase the full video recording of the CPD seminar Insider Tips on Various Aspects of Immigration Practice here:
https://cart.ashtoncollege.ca/product/cpd-insider-tips-for-various-aspects-of-immigration-practice-recording/