A recent series of events has reignited the "Canadian citizenship for sale" controversy.
On December 8, five Chinese investors filed lawsuits against a Maple Ridge developer who allegedly guaranteed them immigration to Canada in exchange for a $7 million investment into his proposed hotel development. Three of the investors are also suing the immigration consultants who connected them with the developer, Seiko Huang. All five plaintiffs have asserted that their immigration applications were rejected in December 2013 and that they have yet to see their investments returned. Additionally, three of the plaintiffs are claiming that they were misled by their immigration consultants, who introduced them to Huang and allegedly reneged on an agreement to refund 70% of their $51,000 fees.
Though Huang has denied he ever insinuated immigration in exchange for investment, stating that "nobody can promise immigration," this case has reopened the debate on "citizenship for sale."
Critics argue that the Canadian government, Citizenship and Immigration Canada and immigration consultants have all been complicit in enabling and promoting the sale of Canadian citizenship to the highest bidder.
Let's examine the debate by considering Canadian immigration investor laws and practices in relation to this most recent turn in the citizenship for sale controversy.
The Canadian Immigrant Investor program began in 1986. In the context of Vancouver, the advent of the program interestingly coincided with Expo '86, the event since been characterized as the moment Vancouver was discovered by wealthy overseas investors like the five plaintiffs in this most recent case. When the program began, investors were able to receive status for themselves, their spouses and young children for a 3-year investment of between $150,000-$250,000. Through the 1990s, investor qualifications had been raised to require a net worth of $500,000 and an investment of $350,000. Controversy regarding the immigrant investor program intensified throughout this period as the economic benefits became increasingly disputed and numerous investors and immigration consultants were charged with fraud and all manner of disreputable financial practices.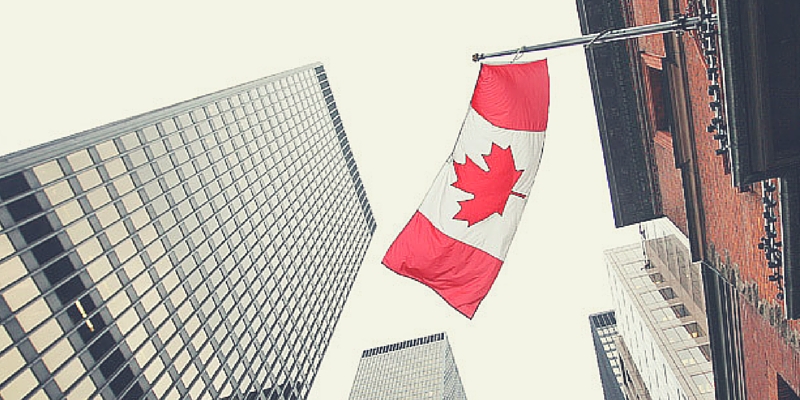 By the early 2010s, approximately the time when the five Chinese investors entered into a relationship with Seiko Huang, investor immigrants were required to have at least 2 years of business experience, a minimum net worth $1.6 million legally obtained and a $800,000 investment. Criticism of the Immigrant Investor program had also evolved over the decades, assuming both an economic and political dimension. Particularly in Vancouver, housing and real estate prices ballooned to astronomical proportions, and a robust body of research, inquiry and anecdotal evidence suggests that the real estate inflation has something to do with the influx of increasingly wealthy, predominantly Chinese investors. From a political perspective, critics accused the Stephen Harper Conservative regime of encouraging elite investor immigration at the expense of more vulnerable groups like refugees and working-class immigrants. As further studies and surveys have noted, xenophobia probably plays a role as well.
In a surprising move, the Harper government abruptly ended the Immigrant Investor program through Bill C-31 on June 19, 2014. The stated reason for shutting down the program was that the tremendous backlog of applications was bogging down the Canadian immigration system. Indeed, the program was wildly popular, especially with ethnic Chinese investors hoping to immigrate to Canada, preferably Vancouver. By 2012, the backlog of unprocessed applications in Hong Kong alone had swelled from 1,645 in 2006 to 16,340. While no details or allegations have been proven as of yet in court, the five Chinese plaintiffs who recently filed against their partner and immigration consultants are unlikely to have been affected by the program termination because they were apparently rejected in December 2013 and the cutoff was February 11, 2014. Nevertheless, the rejection of their applications could potentially be related to government plans and sentiment that would bring an end to the program just 7 months later.
Only a year after the closure of the Immigrant Investor program, a similar initiative has been reopened by the Canadian government, the Immigrant Investor Venture Capital Pilot Program.
This pilot program requires individuals to have a legal net worth of $10 million and an investment of $2 million. Citizenship and Immigration Canada will only process 60 applications between May 25 and December 30, 2015, with a waiting list of a further 60 names. These requirements mean that the Immigrant Investor Venture Capital Program is far more exclusive than the Immigrant Investor program. Under this new pilot project, fewer investors will be able to come to Canada, but those who do successfully immigrate have the potential to be much wealthier than some individuals in the former Immigrant Investor program.
The recent case of five Chinese investors and their grievances against Seiko Huang and their immigration consultants is only the latest chapter in the controversial history of investor immigration to Canada. There are many wealthy people in the world who would like to come to Canada, and Citizenship and Immigration is continually faced with the responsibility of balancing the economic potential of these investors with the pressure to retain the value and integrity of a Canadian citizenship. We'll be following the details of this case closely in order to learn more about how this responsibility has been managed or mismanaged.
Immigration Consulting
Ashton College offers an accredited Immigration Consultant Diploma program designed to prepare students to write the Full Skills Examination administered by Immigration Consultants of Canada Regulatory Council (ICCRC) to obtain their Regulated Canadian Immigration Consultant (RCIC) designation.
Subscribe
By entering your email below, you agree to receive articles from the Ashton College blog. We will not send you promotional materials or any other information. You can unsubscribe at any time.