Financial services professionals are a regular part of life for many Canadians. Whether it's your daily bank account, an inheritance, an ongoing savings program, life insurance or a company retirement plan, most people need help managing their money to enable them to achieve their dreams for their financial future. Unfortunately, many people don't know where or how to begin, or whom to trust, so they don't take advantage of the expertise available.
It's understandable that people are reluctant or scared when it comes to talking about money, especially when all that we hear is news about various Ponzi schemes, shady financial advisors and people losing their life's savings. Sometimes the reluctance could come from a lack of awareness.
Having clarity about the financial field or industry might help. As a starting point, let's understand a few basic terminologies used in the industry and what they mean.
From your local bank or credit union branch to the insurance advisor you purchased travel insurance from to the person your brother-in-law suggested you use to invest your RRSPs, you're always dealing with someone from the financial services space. There are, however, differences between these professionals and it's important to understand this difference.
In the broadest sense, any professional helping you manage your money is a financial advisor. Under the umbrella of financial advisors are financial planners, who help people and organizations create plans to meet their mid and long-term financial goals. It is essential to understand that financial advisors are not licensed or regulated, however, to become a financial planner, an individual has to be certified by the Certified Financial Planner Board of Standards, Inc., and get the Certified Financial Planner (CFP) designation. Do your homework before signing any documents.
There's a certain security that is associated with the designation. Not only do CFPs have a fiduciary responsibility to act in your best interest, but they are also most qualified to advise you on taxes, insurance, estate planning, etc. They also have to complete ongoing continuing education requirements to maintain their designation.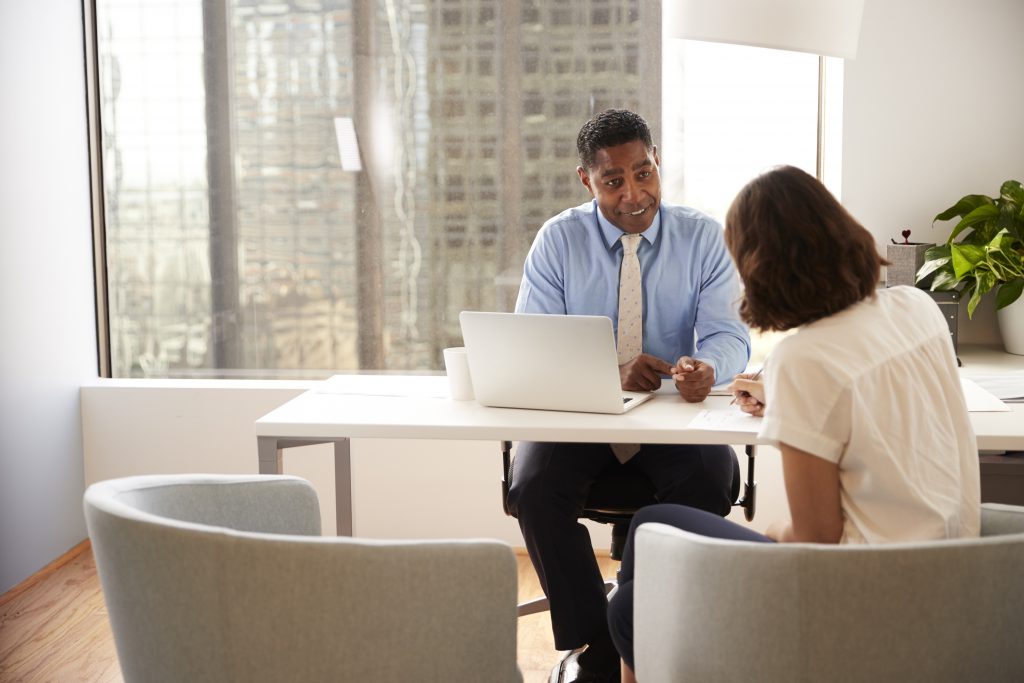 Finding the Right Financial Planner
Start by getting referrals from those in a similar financial position. Ask family and friends to recommend a financial planner. You might want to ask co-workers or even people you spend time socially.
Ask them why they chose the planner they work with and what some of the positives and negatives are of working with them. Narrow your list down to the three or four financial planners you feel meet your needs the best.
Make Contact and Ask Questions
Start by researching each referral online. Look for any designations they hold (apart from Personal Financial Planner (PFP) or CFP) to better understand what the professional can offer you. There are many certifications, designations and associations for planners and advisors and these may suggest an area of specialization.
For example, some Certified Financial Planners specialize in insurance and may have taken a Life License Qualification Program (LLQP) enabling them to earn a life insurance license. Someone with an LLQP may also offer a range of investment products and include life insurance as a service to their clients.
Additionally, a CFP or other financial planner may have completed the Canadian Investment Funds Course enabling them to sell a range of investment products including mutual funds. Perhaps they have completed the Elder Planning Counselor program and are trained in assisting seniors with their financial matters. Alternatively, they may have taken the Canadian Securities Course which would allow them to have an in-depth understanding of mutual funds and the market.
Of course, many CFPs or others in the industry may have all of these or a variety of other designations. When you interview potential financial planners to work with, be sure to ask them what kinds of licensing they hold, what associations they belong to and if they have a body they are responsible to for ethics. If the answer is yes, ask if they can provide the details in writing. Those who have experience in the financial industry and understand their clients' needs will be able to do so. Anyone who is hesitant or argues about providing their credentials should be crossed off your list.
Taking charge of your financial planning isn't easy. It requires research, dedication and an understanding of your own needs. By asking the right questions and working with the right people, you'll be well on your way to a great financial future.
Feel free to share your tips on how to choose a financial planner.