There are many different people and cultures that form what Canada's essence is. They all exist within the same space and share the same land. However, the many cultures that make up Canada exist side by side, should be celebrated because they influence and compliment each other. They do not battle for the spotlight as much as illuminate each other.
The MOSAIC festival, happening this Thursday, October 24, 2013, (Telus Studio Theatre at the Chan Centre for the Performing Arts 6:30-8pm) is a celebration of the different cultures that make up Canada. We need to appreciate and celebrate our differences and allow them to inspire us instead of letting them create a wedge between the two cultures. Each culture acts as a piece of a puzzle and forms something greater. It is often difficult to figure out how new immigrants fit in in Canadian culture though, especially when it comes to joining the work force. That is where MOSAIC comes in.
MOSAIC seeks to empower immigrants, refugees and newcomers in what is sometimes a difficult transition into Canadian society. They offer many multilingual courses to achieve a happier life now that they live here. The organization's name stands for Multilingual Orientation Service Association for Immigrant Communities and that is exactly what is does. It makes the transition all that more smooth by alleviating what is often one of the most difficult tasks in adapting to a new country: language.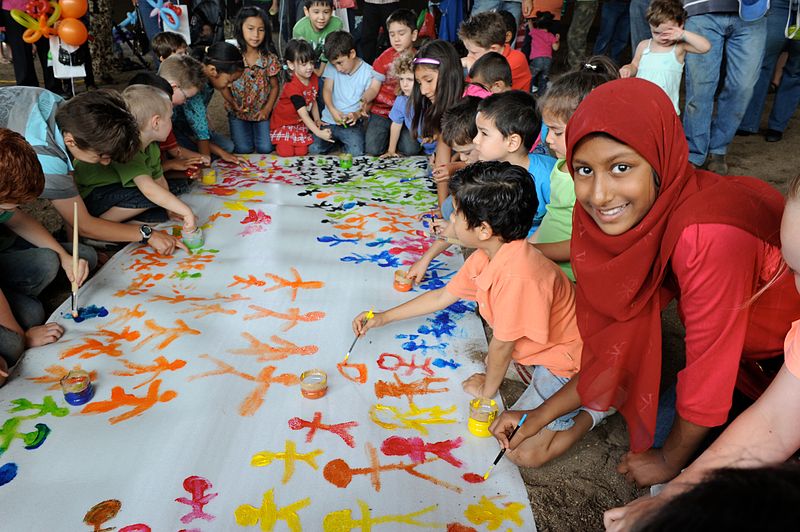 The line-up for this year's festival looks like pretty eclectic and really fun. Interested in "a tasty Middle Eastern flavor" you can check out the Tarab performance. You can also catch Polynesian Dancing with world renowned expert Paul Tavai-LattaIf or multilingual music from Ezra Kwizer. Prakriti explores music in a way that brings Eastern AND Western styles to the forefront. The Instrumental soundscapes created by the duo LOUD will not deafen you, but may charm your soul. Kalan Wi use First Nation's traditions to make a different kind of worldly roots rock than you have probably heard before.
If you would like to celebrate the diversity of our nation, tickets range from $50-$95. They can be purchased from MOSAIC. Discounts are available for groups as well as for students. Ashton College is proud to be a sponsor of such an event. It was a tremendous success last year and without a doubt, this year is gearing up to be the same! For more information, visit www.mosaicbc.com. Enjoy the festival! Celebrate the MOSAIC!