Now is perhaps one of the best times ever to go into business internationally. Congratulations if you've already started your business or have decided to get into an international business course. It's a big world out there and you're sure to love whatever specialization you choose when it comes to business on the international stage.
Now that you've made your decision and have likely begun considering what your next steps will be on this new journey, one consideration may be where to "set up shop." You're probably currently located in Canada and while this is one of our top 6 favourite countries for doing international business, we have five more countries we've included on the following list to help you make a choice if you're considering establishing in a different country.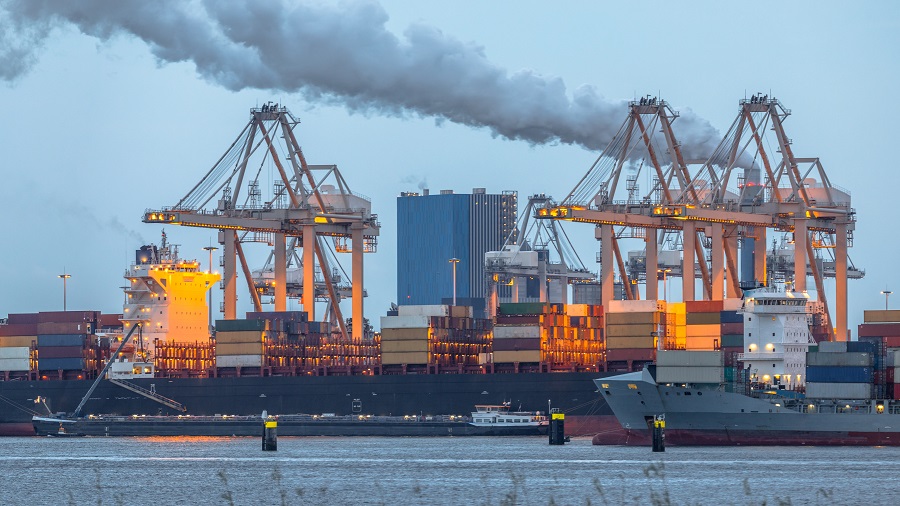 Top 6 Countries for International Business Management
1 – Our Home and Native Land – Canada
Sure, we're a little biased here, but we think Canada is one of the best countries in the world for many things – including setting up an international business. Not only is Canada home to some of the best post-secondary international business programs for students and established business people, but the country has also consistently ranked in the Forbes' Best Countries for Business report over past years.
Establishing a global business management firm in Canada is ideal for a variety of reasons including: respect of Canada on the world-stage, multi-culturalism throughout the country and a highly-educated workforce (more than 60% of the population has completed a post-secondary education) to name just a few. International business in Canada is also a positive because this is a country with high standards of living, solid trade partnerships with numerous countries and a banking system second to none.
By the numbers, Canada has a population of more than 37 million in 9.9 million square kilometers and a GDP of a little more than $51,300 (USD) per capita.
2 & 3 – Nordic Countries – Sweden & Finland
Both Sweden and Finland have made our list, but ultimately, four of the five Nordic countries (Sweden, Finland, Norway and Denmark) would all make great locations for global business management firms.
Both Sweden and Finland are well known for being innovative and excelling in the telecommunications and electronics industries. Like Canada, both countries have highly educated workforces and offer globally recognized post-secondary education institutions.
Geographically, the Nordic countries are well positioned for trade throughout Europe and the rest of the world, plus transportation and communication infrastructure are ranked highly and are being improved on an ongoing basis. Both Sweden and Finland rank in the top third of all European countries for timeliness of shipments.
By the numbers, Sweden has a population of more than 10 million in just more than 450,000 square kilometers with a GDP of more than $56,900 (USD) per capita and Finland has a population of 5.5 million in a little over 338,000 square kilometers and a GDP of more than $47,000 (USD) per capita.
4 – Singapore
Having been ranked as one of the world's most competitive economies, the island-city-country of Singapore is a business-friendly environment for international business. Manufacturing and the services sector have driven the country's economy. It is a densely populated region and is often considered expensive in comparison to other countries in Asia, but the cleanliness of the island, along with its greenery in a modern setting, make it popular for living and working.
Since becoming an independent country in 1965, Singapore has pushed to create its infrastructure exchange that integrates those along the value chain whether it's banking, legal teams, logistics firms or governments. Singapore puts a high value on training and provides funding to educate the workforce. More than half of those working have already achieving a post-secondary education.
By the numbers, Singapore has a population of 5.61 million in its tiny approximately 720 square kilometers and a GDP of more than $55,000 (USD) per capita.
5 – Switzerland
Switzerland is ranked within the top 10 richest countries in the world per capita. While this alone doesn't put the country onto our list, a variety of other factors contribute. One of these is location. Switzerland is in the centre of some of Europe's most densely populated countries and their economies, plus, the country is still getting top ranks for transportation and other forms of infrastructure. This makes the ease of movement of goods hard to beat as does the high ratings the country often receives for quality of living.
The majority of the Swiss population speaks English and is highly educated – direct apprenticeships supplement the education residents receive. Plus, with more patents per capita of any country, it's well known that Switzerland is filled with innovation and motivation. The government not only strives for attractive taxation for workers, it also does so for businesses.
By the numbers, Switzerland has a population of nearly 8.5 million in approximately 41,275 square kilometers and has a GDP of more than $76,600 (USD) per capita.
6 – The Land Down Under – Australia
Coming up on a quarter of a century of continuous economic growth puts Australia on our list. In fact, it is the world's 13th largest economy and is rated triple A by all three of the global rating agencies. Modern infrastructure drives this innovative economy and the government provides generous tax incentives for business R&D initiatives. With a diverse population and multicultural labour force, Australia has the world's highest secondary education enrolment rate.
Australia also has significant trade ties to Asian countries in its open trading economy and the country is ranked 10th on the list of ease of doing business. The government welcomes foreign organizations into the country and has become the ideal location for joint or independent ventures.
By the numbers, Australia has a population of just under 25 million in more than 7.692 square kilometers and has a GDP of almost $56,000 (USD) per capita.
While we may think Canada is the best country in the world for international business, there are other options (we've provided five alternatives) to consider. Take your time to ensure you find the best possible home for your firm to start out, grow and interact with the rest of the world.