Employee benefits aren't confined to just medical, insurance and vacation time any longer. While these are still the most common employee benefits, the unique thinking of software firms during the tech bubble launched a wide range of unexpected staff benefits.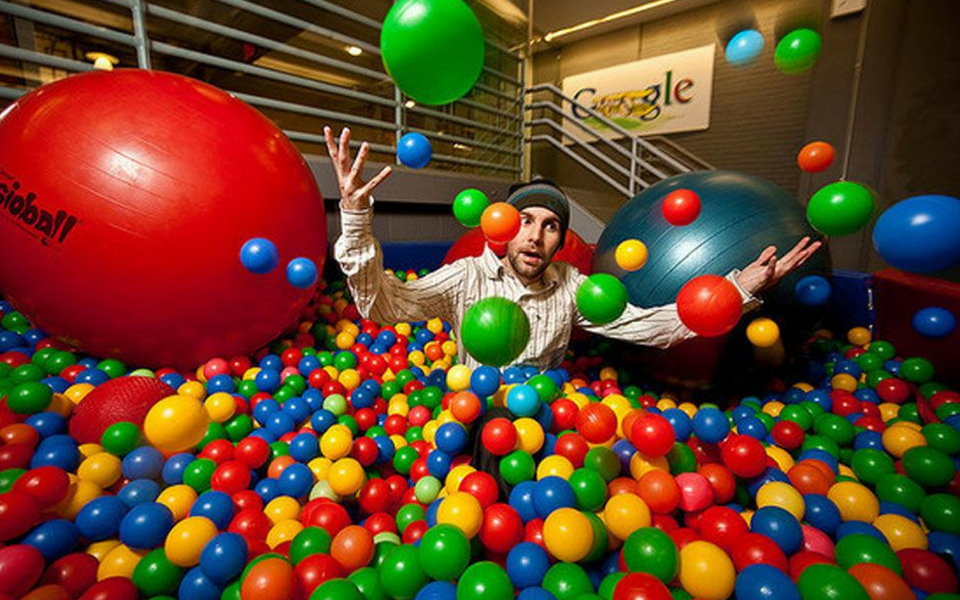 Employers and employees are coming together more often to brainstorm and review uncommon and flexible benefits to determine what really works for their organization. Benefits that fit outside the old square boxes our parents and grandparents knew are becoming mainstream and employers need to determine what works best for productivity and the bottom line before adding in a new set of options.
While the bottom line is absolutely important when it comes to benefits, it isn't the only thing to review. Yes, medical benefits for employees and employee insurance benefits can be expensive, but there are many options that don't have to cost the proverbial arm and leg. Plus, employees love more personalized benefits and the best part is theses benefit employers in unexpected ways – including enhanced employee happiness, loyalty and motivation. Some benefit ideas simply won't work for certain employers, but the task is to find options that truly benefit both employees and employers.
Let's start you off with our top 5 types of employee benefits:
Flexible work schedules and locations
This is one of the choices in an employee benefit plan that doesn't work for every business. Obviously retail locations can't function this way, but many offices can. The question is whether employees are mature and disciplined enough to be able to manage their time and get their work done.
Most employers say they don't really mind when in the day an employee does their work, so long as they are doing it and are putting in the time required. By allowing people flexible work hours in or out of the office, you give them the autonomy to choose when they do their best work. For some, that's late in the evening while for others it's a split day.
How does this benefit both employees and employers? From the employer side, employees will be happier and potentially more productive when given the choice to manage their own day. For employees, that happiness comes from having the trust of an employer, the flexibility to do work when it best suits and the option to split the day up to allow for other important life elements like picking kids up from school, taking a nap and other forms of personal-care.
Education
This is perhaps the most beneficial element in an employee benefit plan because it is immediately beneficial to both sides. Additional education can be expensive but for the employee who wants to improve their knowledge, it's obvious there is a thirst for learning. By having the employer pay for courses or professional development, the employee doesn't have the financial burden, but is able to enhance their learning. This benefits employers because it increases productivity, improves knowledge, enhances expertise and may even put employees in the position of preparing them to advance to higher roles in the future.
An example of this is with human resources professionals. The Chartered Professional in Human Resources (CPHR) designation is one of the most popular HR employee benefits in Canada. To earn the designation, employees go through rigorous studies and exams to enhance their HR skills for the long-term. Plus, members of CPHR continually have the ability to attend professional development events that enhance their education not just while earning the designation but into the future.
Stand-up desks, flexible work stations
Perhaps you've heard the saying "Sitting is the new smoking?" While it's unlikely sitting will ever be as bad for the body as smoking is, the point remains that sitting for long periods of time is hard on our bodies. There's also the consideration that some people simply think (and thus work) better when they can move their bodies to a certain degree. Remember that person everyone thought was crazy because they sat on their exercise ball at their desk instead of a chair? They don't seem so crazy now, do they?
This is beneficial to employees because they can choose when to move their bodies by having a desk that can be adjusted for standing or sitting. Plus, they will also benefit from other work areas that they can move to for a change of scenery. Costs are minimal to employers and yet the returns are great because employees are healthier, happier and more productive. Stand-up desks are a one-time cost like any other desk and many employers have the ability to incorporate alternative work stations in their office space.
Massages and fitness
Providing extra break time for walks, runs and other types of fitness benefits employers with healthier employees who are more focused and less likely to be overwhelmed, anxious or stressed. Not every office space is suitable for a company gym, but the benefits of a monthly gym membership are huge – plus, the neighbourhood gym offers showers so everyone comes back feeling healthy, focused and smelling good.
The company masseuse is an opportunity to take care of employee health within the office environment. Many organizations have established a massage day where employees can sign up for massages either at their desk or in a quiet private space in the office. Like fitness options, massages keep employees at their best and pain-free.
Pet-friendly offices
This is perhaps our favourite. It takes a bit of coordination, but allowing employees to bring well-behaved dogs to work with them is a boost for everyone. The downsides are that it doesn't work in an office where someone has allergies and there may be "accidents" so carpeting isn't necessarily the right surface for a dog environment.
The upside? Petting a dog is shown to reduce stress levels and when a pet owner can bring their beloved pet with them to work, they too will be happier and less stressed. It might be thought that an employee's focus will wander if they have their pet with them at work, but the reverse is true – after the short honeymoon period.
There are many ways to deliver employee benefits that benefit everyone. Take some time to chat with employees to come up with a list of what will work in your organization and start implementing!