With today's fast crazy-busy estate market and the high prices being paid for homes throughout the Lower Mainland and beyond, there are few jobs as fast-paced and interesting as a home inspector. It's not as physically demanding as standard construction jobs like framing and roofing, but it is definitely a hands-on occupation that requires good communication skills and an interest in poking around all kinds of buildings.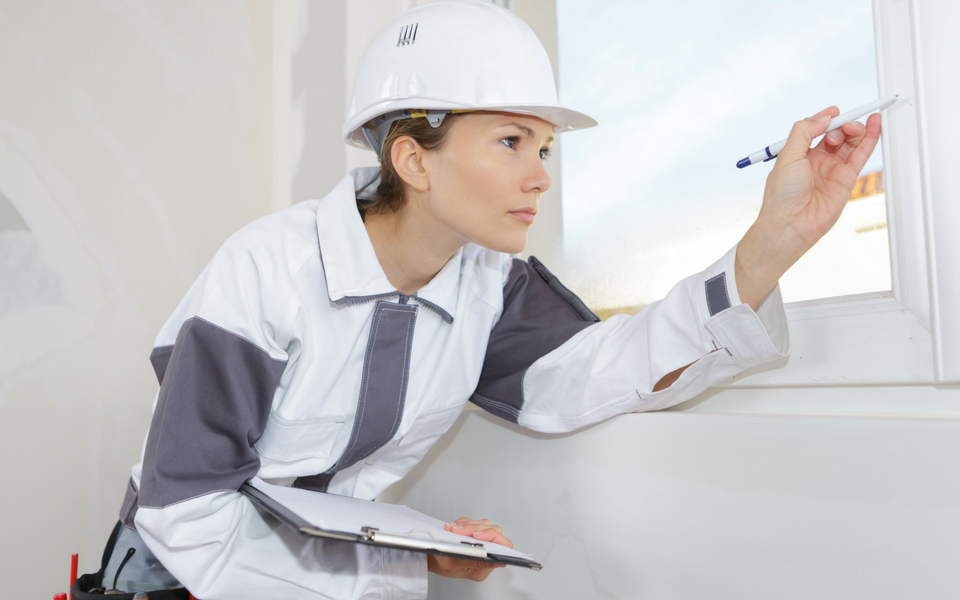 Becoming a home inspector isn't for everyone. While a background in construction is the logical starting place, there are definitely additional aspects that need to be weighed out when considering taking on a career of helping potential homeowners make decisions. Do you like talking to people? Does it seem like fun to explore a house and all the things that make it function? Enjoy reporting back to people on things you've found? Being a home inspector may be the right occupation for you.
B.C. was the first province to bring mandatory licensing in for home inspectors in Canada. While there were different licensing bodies initially, all home inspectors are now licensed through Consumer Protection BC. Every home inspector must adhere to the Business Practices and Consumer Protection Act as well as their licensing regulations. This keeps home inspectors on a level playing field while also ensuring consumers are protected. Imagine if just anyone could decide to be a home inspector and their customer later found out they'd only ever been a barber!
There are a number of steps to follow to become a certified home inspector, but once the education component is complete, the other steps are primarily administrative in nature and relatively easy to complete if you follow the steps and fill out the forms required.
What a home inspection is
A home inspection is a (normally) non-invasive assessment of all of a home's major systems. This is an on-site review in the actual building and buyers usually contract a home inspection for a home they are considering purchasing, but alternatively, sometimes sellers will contract a home inspection in order to determine the state of the property prior to sale, make repairs and potentially provide buyers with documentation. You, as the home inspector are the expert here – people will look to you to provide the "inside information" on what's happening within a building and its systems.
In order to do the home inspection, the inspector will review everything about the home from the bottom (foundation) to the top (roof) and everything in between. The structure components are broken down into: roof, exterior, plumbing, heating, cooling, electrical, insulation and interior.
Assessing these different systems involves accessing crawl spaces and attics, examining plumbing and electrical, checking appliances, testing heating and cooling systems and much more. Once the review has been done, the inspector provides a written assessment to the party that requested it. There is no obligation of anyone to share the report (ie – a seller can't demand the buyer to show the home inspection report) and the report is not in any way a policy or guarantee.
Home inspection in B.C. is intended to outline the current state of systems, but can't be expected to comment on those things that can't be seen without destruction (removal of drywall or cabinetry, etc.). While the inspections are primarily visual, this extends to testing various system like running the water and turning on heating or cooling devices. There is no demolition involved in doing a home inspection, so if you'd rather wreck things than check them, that's a different occupation.
How to become a home inspector
The first step, beyond having an interest in the occupation, is to take a home inspection course. There are a number of schools that offer home inspection courses online as well as in person to make the education component as flexible as possible. Generally all that is required to take a home inspection course is to have a high school diploma and be at least 19 years old at the start of the course.
The courses are extensive, with Consumer Protection of BC stating it will be a minimum of 150 hours of training and most programs are longer than this base level. Obviously there is a lot of information to learn about each of the aspects of each system, what to look for, what can go wrong, how to identify issues, etc. While each program has a different way of presenting the material, becoming a certified home inspector in B.C. will include the same basic knowledge about a home's systems.
Regardless of which school you schools to take your home inspection course through, it must be one of those approved by Consumer Protection BC. Don't worry if going back to school isn't your idea of fun. For the majority of people looking to become a home inspector in B.C., the education component, while interesting, isn't their favourite part. They'd rather hurry up and get out in the field looking at houses. Fortunately, most schools know this and try to make the courses as engaging and interesting as possible.
Time for the test
Once the education component is completed, your school will help to arrange one of the four accepted exams. Exams can definitely be stress-inducing, but with all the education (and likely experience) you have stored up, it should be a natural progression to take the exam then provide the certificate or transcript to Consumer Protection BC to get the process of licensing underway.
On-site learning and recommendation
One of the favourite parts of the process by home inspectors in training is the on-site training requirement. You'll spend 50 hours doing home inspections with an approved trainer. You'll also need to do a home inspection with a Consumer Protection BC approved evaluator and obtain a letter of recommendation from them based on how you did during the test evaluation.
Start your business
It's now time to register your business, or (less common) join a business as a home inspector. Most home inspectors have their own sole proprietorship or may have a partnership or corporation. Depending on the type of business you start (or join) different elements will be required in order to complete your application.
Final steps
A municipal business licence, criminal record check and liability insurance are all part of the licencing process. Once you have all the information together apply for your licence and get out there to explore some houses.