Do you have a natural predilection for helping people? Do you enjoy multitasking? Do you like organising things and stay organised? If the answer is 'yes', then becoming a medical office assistant could be a gratifying career option for you.
What is Medical Office Assistance?
Medical office assistants are an indispensable part of the healthcare industry. They are essential to the small-scale clinics, where their job incorporates a myriad of tasks (those tasks can range, as they depend on the physician's specialties). At the same time, medical office assistants also have an important part to play in large hospitals, where their role might be confined to one or more specific tasks. In a typical work day, a medical office assistant can be expected to:
Schedule patient appointments;
Orchestrate clinical procedures, such as blood tests and X-Rays;
Organize patient records;
Deal with medical insurance matters;
Keep an account of medical office supplies; and
Handle billing and bookkeeping procedures;
…..to name a few.
A delightful by-product of this profession is the wonderful opportunity to exercise compassion while dealing with a wide variety of patients. More often than not, this results in long-lasting relationships that can augment your network, which is especially valuable for recent newcomers to Canada.
How to Make an Entry?
A good starting point is signing up for a medical office assistant course offered by a reputed institution with a good track record. You would need to be at least 19 years old, have requisite proficiency in English, and have a proof of First Aid Certification (including CPR and AED). A well-structured course will introduce you to the relevant components of the discipline. Let's take a look at a few of them:
Medical Terminology – Makes you familiar with the terms of the trade in order for you to be comfortable with the usage in daily context.
Anatomy & Physiology – Here you will learn about the sense organs and body systems, their function and relationship to each other. Some light will also be thrown on common pathologies and pharmacology (optional).
Business Communication – Learn how to choose a method of communication depending on your audience and the purpose of the message, and get acquainted with various business communication formats.
Medical Keyboarding – Develop a faster typing speed, which is a useful skill when typing medical terms on a day-to-day basis.
Administrative and Clinical Procedures – Become proficient at all routine administrative and clinical tasks, such as reception management, inventory management and record management.
Medical Billing Procedures – Get acquainted with the medical and pharmaceutical billing procedures, understand what transpires between pharmacists and physicians, get to know the constituents of a prescription, and learn about alternate forms of billing, such as ICBC, WCB, Department of Veteran's Affairs, out-of-province billing and medical-legal billing.
Medical Office Transcription – Understand how transcription equipment and software operate.
Practical Training – Test run your acquired skills under the supervision of a practising professional in a clinical environment.
You can finish the training in as little as approximately 5 months, and both full-time and part-time options are available for medical office assistant courses.
Employment Outlook
According to Work BC website, medical administrative assistants earn a median salary of $19.94 / hour.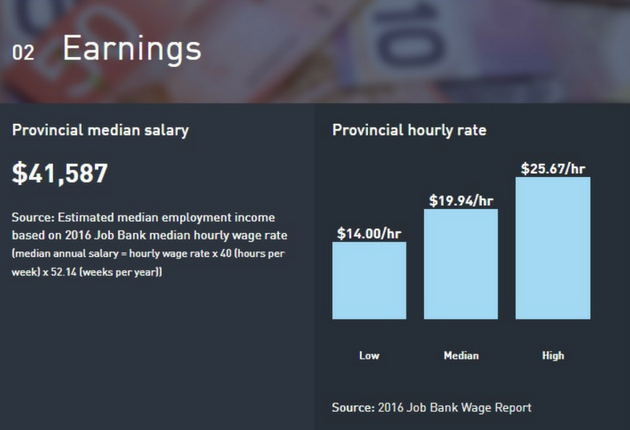 Other sources, like PayScale, hint at median salary levels of CAD 16.34 / hour.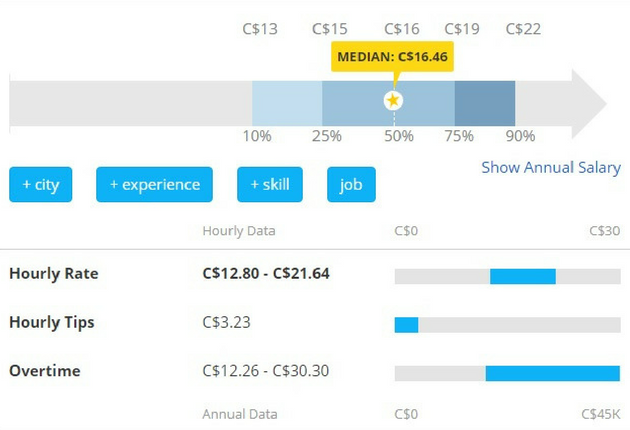 The Work BC website also states that individuals who have completed a medical office assistant diploma or a related certificate or diploma program have a better chance of finding employment than those who have not completed related post-secondary education in the field.

Once you gain some experience as a medical office assistant, you could move to a supervisory role in the same establishment, or you could also explore further education to augment your skillset. For example, you could enter into a higher-level field, such as nursing, or become a medical laboratory technician. Opportunities are endless!
Becoming a medical office assistant is surely not a choice for everyone who is looking for a decently paying job. It requires patience, agility, a presence of the mind, and most importantly – compassion towards patients. If you have all these qualities, then there's nothing that can stop you from enjoying the rewards of embracing this profession.