Health care is becoming more and more attractive as a job sector. The average wage in the sector is gradually growing, and the demand for it remains stable as the population unconditionally ages.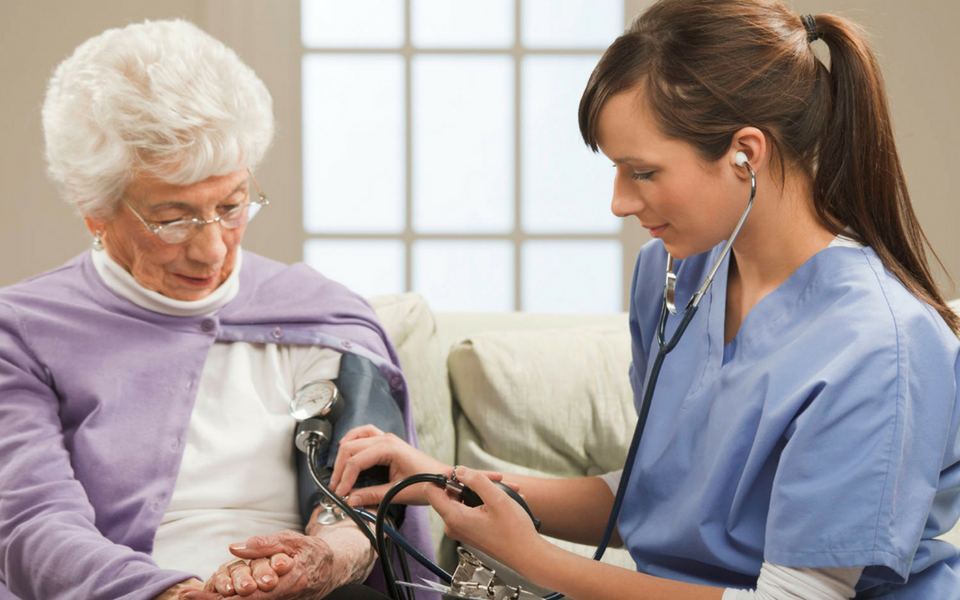 A lot of young people take a long time to get into a health care sector because they choose to pursue pursuing a medical/health degree. What many people don't realize is that there are other and, most importantly, shorter pathways to realizing one's passion for helping people with complex health care needs. One of such pathways is to become a health care assistant. This article will describe the most important features of this profession and advise you on how to enter it.
But first, who is a Health Care Assistant?
Health Care Assistant (HCA) is the primary point of support for individuals with complex care needs. It is a person that works under a supervision of a nurse or a doctor in different types of environments, including private homes, hospitals, long-term care facilities, etc. Among other things, an HCA takes measurements, actively observes their patient's condition and informs a supervisor about any changes, helps their patient with daily routines and activities, and prepares equipment for various medical procedures. Thus, it shouldn't be surprising that HCA jobs in BC and other provinces might vary slightly depending on where an HCA spends most of their time. Depending on the environment and primary responsibilities, this job can also be referred to as Patient Services Associate, Health Care Aide, Residential Care Aide, Hospital Attendant, Community Health Worker, Support Worker, etc.
There are many reasons to pursue a career of an HCA, both practical and personal. HCAs are one of the key players in a healthcare system. Often, they become much closer with patients than nurses and doctors.
The biggest reward of this profession is noticing your personal contribution to your patient's well-being at the end of every single day. So, if you get personal satisfaction from helping others in their moment of need and forming a special bond with people, this job is right for you.
As mentioned in the beginning of the article, health care assistants are practically immune from unemployment. The annual health care assistant salary in BC ranges within $28,641 and $46,716. Last but not least, the process of getting into the profession is relatively quick and stress-free. However, there are certain nuances that must be considered by all potential candidates….
So, how to become a Health Care Assistant in BC and what obstacles can you face on the way?
HCA is a provincially regulated occupation, which means that every province in Canada has a controlling mechanism over it. In British Columbia, the governance of the HCA profession is realized through BC Care Aide & Community Health Worker Registry.
All HCAs' eligibility for employment is determined by whether or not they are registered with the regulatory body. However, the process of getting registered always depends on one's academic and professional status:
If you have no previous education and formal care experience in the medical field, you should enroll in one of the recognized Health Care Assistant programs offered in BC. You will be required to provide a Certificate OR an Official Transcript OR an official letter of completion from your educational institution to finalize your HCA registration.
If you graduated from an HCA program in other Canadian provinces, then in addition to the Certificate/Official Transcript, you will be asked to submit an Employer Reference letter confirming your competency in health care assistant skills, and a Character Reference letter. Finally, you will need to complete "The Health Care Assistant: Introduction to Practice" course. This important step will prepare you for a better understanding of the framework of HCA practice in BC.
If you are a nursing student who wishes to practice Health Care Assistance, you can only do so if you completed your training and can provide an official Official Transcript from your Educational Institution, a competency reference letter in Health Care Assistant skills and a Character Reference.
Finally, if you hold or had held an LPN, RN, or RPN license, you can get registered by providing the official proof of it which specifies your status and registration number. Even proof of payment would be accepted by the Registry for this purpose. Alternatively, you can simply provide a proof of your education by submitting a Certificate, Diploma or Degree, or an official transcript from your institution.
As in the case of many other professions, you have a great chance of becoming a Health Care Assistant in Canada even if you were educated outside of the country. As an Internationally Educated Health Care Professional, you will have to go through a set of assessments to be allowed to practice in Canada.
You will start with submitting all necessary information about your education, including a Certificate, Diploma or Degree, and an Official Transcript. An important step of the process is to get your education evaluated by a credential evaluation body. One of the institutions that perform international credential evaluation is an International Credential Evaluation Service (ICES) operated by BCIT. The report you receive from an evaluation body must be submitted with your application to the Registry.
If English is not your first language, you will need to take an acceptable English Language Proficiency test and provide the Registry with your results. Upon the review of your application, the Registry might request some additional documents.
The next step for foreign Health Care professionals is a competency-based assessment conducted by the Nursing Community Assessment Service (NCAS). The assessment consists of three parts:
The Computer-based Assessment (CBA),
The Simulation Lab Assessment (SLA),
The Oral Assessment (OA), which is held at the same time as the SLA.
You cannot pass or fail the assessment because the main purpose of it is to identify the most and least problematic areas of your knowledge and skills.
As one of the final steps of the process, the Registry will review the report provided by NCAS and decide whether you must take additional training courses for healthcare assistants prior to registration (e.g. the HCA Introduction to Practice course). Otherwise, you become directly eligible for registration as a Health Care Assistant.
We might have different reasons for choosing careers that we choose. Having a passion for helping others is one of the noblest ones. At Ashton College, we believe that such passion must be acknowledged and encouraged. So, best of luck in pursuing a Health Care profession. We are always here to help you throughout this journey!