If you are looking for a fast entrance into the workplace in BC and you are passionate about helping people, a career in Dental Assisting may be a great fit for you. The question is, how do you become a Certified Dental Assistant?
In this article, Dr Pauline Imai shares her knowledge and expertise on the dental career and describes the pathway to becoming a Certified Dental Assistant in British Colombia.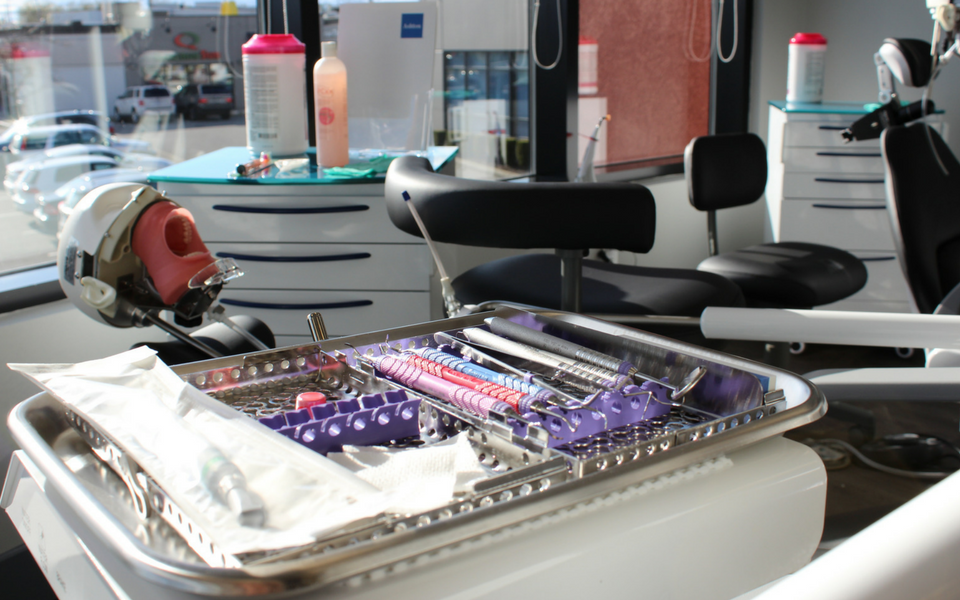 Dental Assisting in BC and the rest of Canada
Dental Assisting profession in Canada can be a little different for each province, and the services dental assistants may provide to their patients also vary. Some provinces are regulated by the provincial dental regulatory authority, others are self-regulated with their own college or association, and some have no regulations at all.
If you are interested in practising as a dental assistant in another province, Dr Imai recommends visiting the website of the respective dental or dental assisting regulatory organization in that province to learn more. Here is a quick overview of the dental profession in Canada:
In BC, Certified dental assistants (CDA) are regulated by the College of Dental Surgeons of BC (CDSBC). BC has the following post-graduate module designations: orthodontics, prosthodontics, dental radiography, and sedation assistant. You can learn more about the services that CDAs are able to legally provide to their patients by reviewing the Guide to CDA Services. In BC, it is also important to meet the continuing competency requirements and renew registration with the CDSBC. Learn more about the legal continuing competency requirements for renewal here.
In Alberta, registered dental assistants (RDA) are self-regulated and have their own regulatory body, College of Alberta Dental Assistants. Alberta has two post-graduate module designations: orthodontics and preventive dentistry, the latter of which allows RDAs to perform periodontal screening and scale teeth up to and including 4 mm subgingivally. Under the Trade, Investment, and Labour Mobility Agreement (TILMA) CDAs registered with the CDSBC may also register with the College of Alberta Dental Assistants.
In Saskatchewan, dental assistants are registered and licensed by the Saskatchewan Dental Assisting Association. Saskatchewan is the only province that allows dental assistants to place and finish amalgam restorations. With post-graduate courses, RDAs may also insert and carve amalgam restorations, place provisional restorations, place and remove gingival retraction cord, and assist with implants. Saskatchewan also has the orthodontic and dental anaesthesia assistant (DAANCE) module designations.
In Manitoba, dental assistants are registered under the Manitoba Dental Association. Manitoba has post-graduate module designations of orthodontics and scaling.
Ontario and Quebec are not regulated by a provincial authority. Ontario has a professional association whose membership is voluntary. The Ontario Dental Assisting Association certifies dental assistants, receptionists, and dental treatment coordinators. Quebec only has chair-side dental assistants.
New Brunswick, Nova Scotia, Prince Edward Island, Newfoundland, Labrador, and the Yukon Territories are regulated by the provincial dental boards. New Brunswick is the third province that allows dental assistants to scale teeth with post-graduate education.
Please see the Canadian Dental Assisting Legal Scope of Practice by Province as of 2016 to compare the legal skills of CDAs.
Steps towards the Dental Assistant Certification in BC
There are several steps towards becoming a Certified Dental Assistant in BC. Here is a brief summary:
Step 1: Graduate from a National Dental Assisting Examining Board (NDAEB) and College of Dental Surgeons of BC (CDSBC) approved dental assisting program.
Step 2: Successfully pass the written NDEAB exam. The NDAEB certificate is required for all new dental assisting graduates seeking registration/licensure in the provinces of British Columbia, Alberta, Saskatchewan, Ontario, Manitoba, New Brunswick, Prince Edward Island, Nova Scotia, and Newfoundland and Labrador. Visit the NDEAB website for application, exam dates, sample exam questions and informative handbook.

Note: If graduating from a non-accredited (CDAC) program, you must also successfully pass the NDAEB Clinical Practice Exam. Find more information here.

Step 3: Register with the College of Dental Surgeons of BC. Visit the CDSBC website for application and required documentations.
Step 4: Join the Certified Dental Assistants of BC (CDABC). Visit the CDABC website for job employment board, continuing education courses, liability insurance, and other resources.
CDA Career Opportunities
According to Dr Imai, most CDAs work with dentists in private dental practice. Dentists may have solo general practices, work collaboratively with other dentists in group practices, or be board certified and operate specialty practices. Practitioners with post-graduate education may work in orthodontic, prosthodontic, or oral maxillofacial specialty practices.
According to the 2016 Employment Survey Reports, the average wage for CDAs in BC is $25.70 per hour. Nineteen percent (19%) of CDAs also receiving extended health benefits. With the extra designation on the CDA registration, CDAs usually receive higher wages than the average CDA wage. With the extra designation on the CDA registration, CDAs usually receive higher wages than the average CDA wage.
There is currently a demand for CDAs in BC and other provinces, with job offers presented to students while on practicums.
Pauline also mentioned that experienced CDAs may venture into dental sales, education, community health, and hospital practices. Other opportunities include continuing their formal education in dental hygiene or dentistry. Having basic dental knowledge and experiences are an asset in dental hygiene or dental education.