Life can be unpredictable, but perseverance and a cheerful attitude can get you a long way, reminding you to aspire to new achievements. This is the mindset that Riza Manzanero Tuiza chose to adopt.
After immigrating to Canada and working in accounting for several years, Riza has decided to pursue a new career as an Immigration Consultant – and she is excited about it!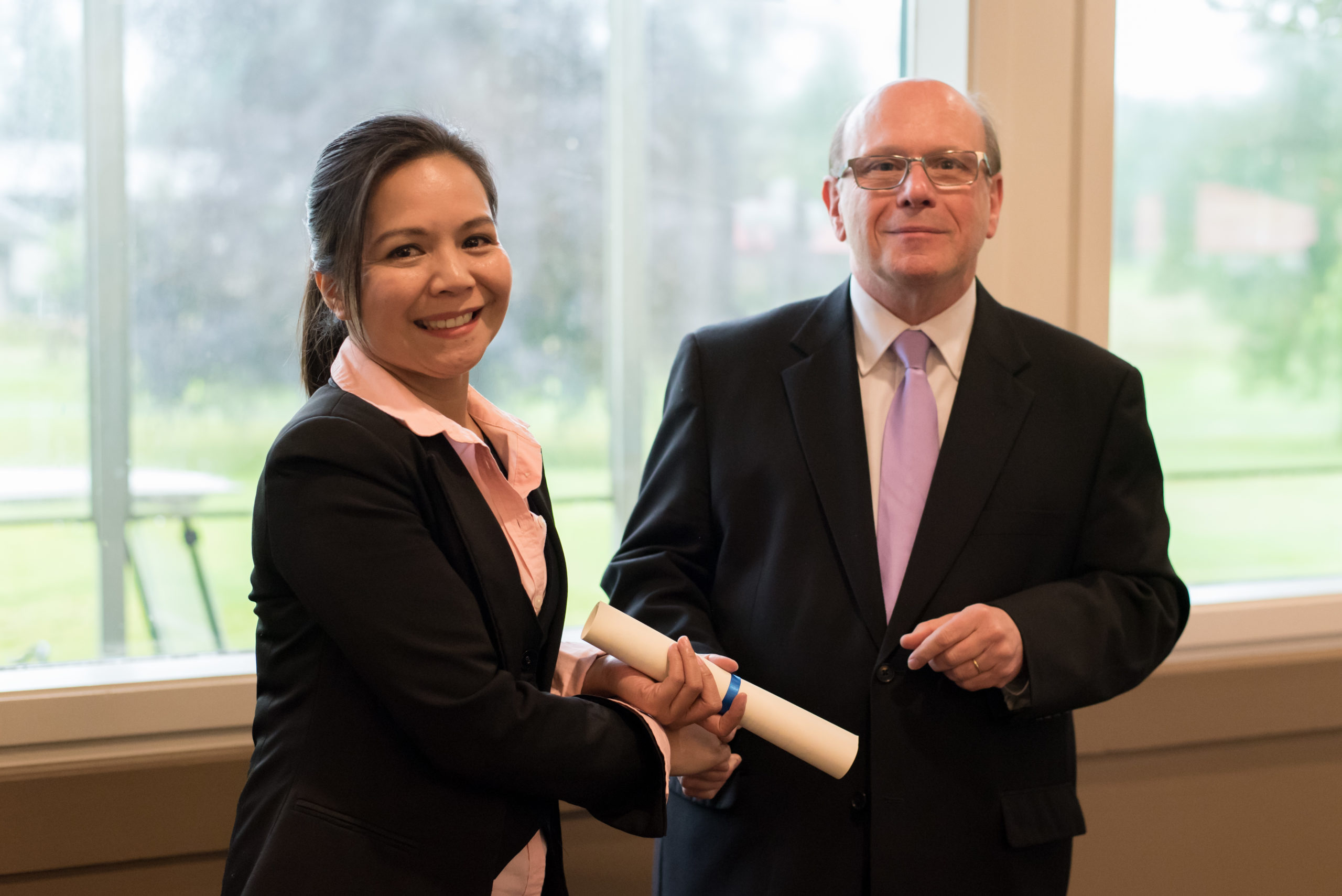 Working Hard in Every Situation
Riza came to Canada from the Philippines in 2007 as a temporary worker.
"I was fascinated by Canada and wanted to find a new home in this land of opportunities," shares Riza. "So I was willing to work hard to stay here."
Working hard, however, was not new to Riza. A dedicated professional, Riza had an advanced career in the HR field in the Philippines. "I had over eight years of experience in supervisory and managerial level positions back home," shares Riza. "And I had education in the HR field as well."
Canada was not quick to recognize Riza's experiences and education, but that didn't stop her from doing her best. "I found a job as a food server, and soon enough managed to get promoted within the organization," says Riza. "I was able to work as an Accounting Administrator in the main office, and I have worked in that role for about five years now."
Although the accounting role is far from Riza's original occupation, she was thankful for the opportunity to apply her skills and experiences in a new occupation. "The best thing is the fact that I was able to get my Permanent Residency soon after the promotion," shares Riza. "This was my main goal, and I was happy to see it fulfilled."
Making a Decision
Even though she enjoyed her job, Riza started thinking about increasing her qualifications and potentially exploring more opportunities. "I remember thinking about getting a CPA designation, but I realized it was very time-consuming," shares Riza. "And then someone asked me if I had ever considered immigration consulting."
As an immigrant herself, Riza could relate to other immigrants and their dream of coming to Canada. "I also realized that I could finish the Immigration Consultant Diploma program in under a year and become a practitioner soon after – and that appealed to me," says Riza. "But more than that, for the first time in my life I had an opportunity to become an entrepreneur instead of just being an employee."
With several years of managerial experience from the Philippines and organizational roles at volunteer and church events, Riza wanted to see if she could become in charge of her own career. "I realized I thrive in leadership positions, and what better chance to lead would I have than becoming an entrepreneur myself?"
"I decided to embark on a new journey and start my own business," shares Riza, smiling. "It is such an exciting opportunity!"
On Her Way to Success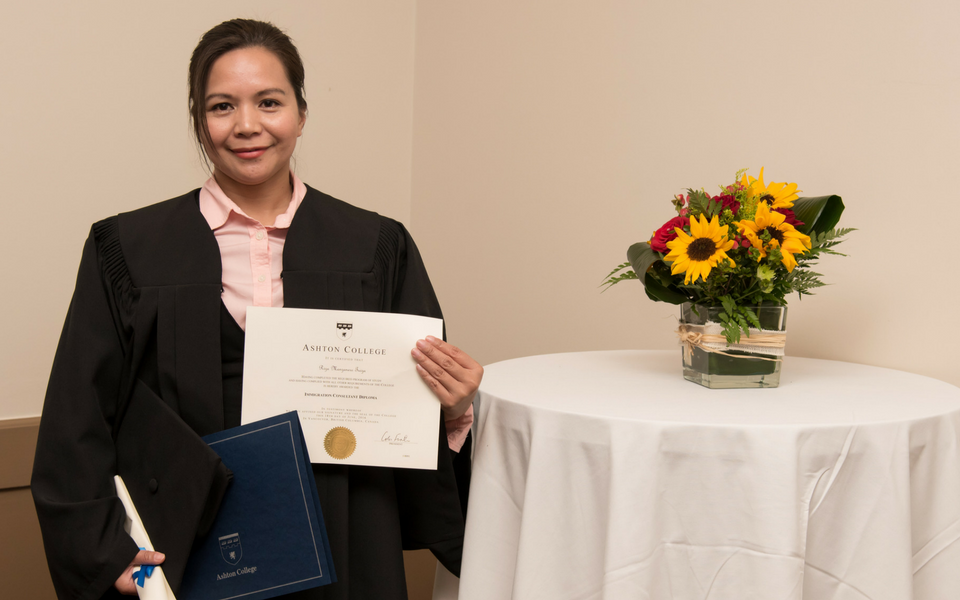 Riza finished her Immigration Consultant Diploma program at Ashton College in early 2016, followed by the ICCRC Full Skills Exam Prep Course. Although it wasn't the easiest journey, Riza's belief and perseverance helped her power through. "I had to work two jobs for a while," shares Riza. "And I am a mother of four, so studying on top of that was challenging. But I never gave up!"
"I think what got me through was being grateful. I was thankful to my family and friends for their support. I was thankful to Ashton College for giving me an opportunity to pursue this new role. And I was excited to start my own business and help fellow immigrants fulfill their dreams."
Now, Riza is looking forward to a bright future. "I want to learn and grow in this new profession," says Riza cheerfully. "If I can use my knowledge, skills and experiences to help someone else enjoy their life in Canada, then I think I can call myself successful!"
We wish Riza all the best on her new journey!