Some people inspire others by continuously improving themselves and aspiring for growth, both as people and as professionals. Bernardo Robledo is definitely a great example of that.
A hard-working professional, Bernardo continues to improve himself and set new goals for his profession in international business and marketing, as well as in his career as a teacher and an instructor.
Dream of Coming to Canada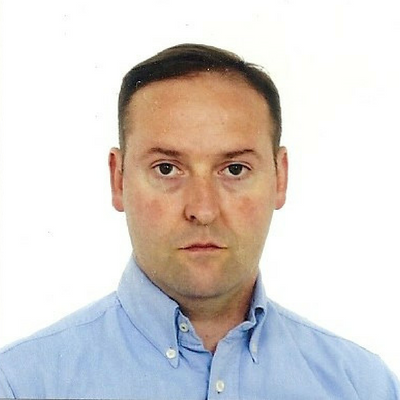 Bernardo has always had a desire to come to Canada. "Due to my dad's work, I lived in Washington DC in the United States for a while when I was younger. One of my best friends there was from Canada. I believe ever since that moment I have always wanted to visit Canada and live here for a while," shares Bernardo with a smile.
The opportunity to fulfill this dream came 10 years ago, and Bernardo decided to move to Vancouver with his wife. "Canada is a great country, and is indeed a land of opportunities," says Bernardo. "I wanted to explore those opportunities, especially in area of international business."
Early Career Path
Bernardo started out his career in marketing and business development back in his home country, Colombia. "My background is in the financial sector," shares Bernardo. "But I always had interest in marketing and international business, so I was naturally leaning towards that field."
Bernardo's first job was with a large financial group in Latin America, where he worked for over 10 years as a Marketing Coordinator. Afterwards, he worked with another organization as a Sales and Marketing Manager for several years. It was around that time that he developed an interest in digital marketing and using technology in marketing and business development.
"Technology is a great way to stay connected, but it also is a great tool for business," shares Bernardo.
"Technology opens up opportunities for business and trade on an international scale," he adds. "And I wanted to take advantage of that."
Finding Himself in Entrepreneurship
After immigrating to Canada, Bernardo jumpstarted his career by working for Vancouver 2010 Winter Olympics. "I was part of the communication strategy group, helping with public relations and media communication," he shares. After the Olympic Games were over, Bernardo got a job as a marketing consultant for a large trading company. "The organization I worked for was trading between Canada and Latin America, so I helped them with business development and launching a new branch in Latin America."
As Bernardo progressed in his career, he realized that he wanted to take his passion towards business and marketing to the next level.
"I wanted to explore the international markets," says Bernardo. "I worked in business and marketing my whole life, but I knew there was still a lot of room for exploration, learning and growth."
For Bernardo, the next step meant going in business for himself. "I have always been passionate about helping the countries in Latin America establish themselves on an international arena. So I thought – why not become a consultant in that area?"
Having made the decision, Bernardo opened his own consulting business – and that allowed his passion to thrive. "My goal is to help entrepreneurs and start-up companies who are looking for more international exposure," says Bernardo. "I help organizations with marketing strategy and business development, as well as with strategic planning."
The Best Teacher is a Lifelong Learner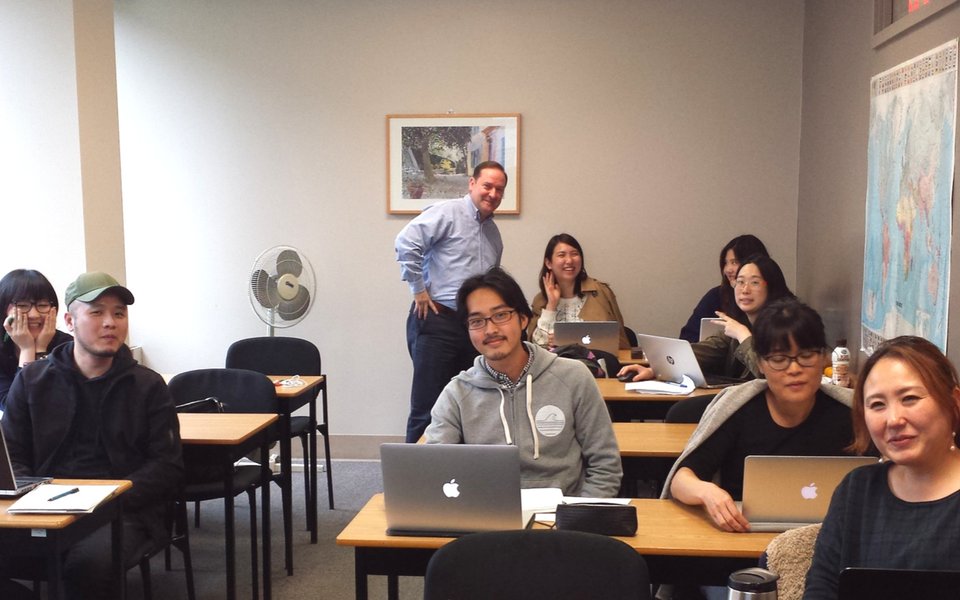 If that was not impressive enough, Bernardo also took on teaching on top of his consulting business. "I first started teaching in Latin America," shares Bernardo. "I got a few calls from different universities, asking to help them build a new International Trade programs in Latin America. So I decided to create and develop the curriculum pretty much from scratch, and then teach it to the students."
Creating a new program had its own challenges, but it was definitely an exciting journey. "First class I ever taught had only 12 students in it," says Bernardo, smiling. "Now I teach classes with over 250 students, and I have many instructors and professors working with me as well."
Apart from teaching in Latin America, Bernardo also decided to join Ashton College's team as an instructor for the International Business Management program. "It is an exciting opportunity for me to share my knowledge and experiences with the students here in Canada," says Bernardo. "And I also think of it as an opportunity to learn something new."
"I believe that teaching and coaching others is one of the best things to do as an entrepreneur. When you teach, you learn a lot, and you definitely grow a lot."
"I think of myself as more of a facilitator than a teacher," adds Bernardo. "I want to help my students learn what they need to learn at the speed that they want to learn. If they have any questions, I'm always available for them. At the same time, the students also have responsibility to take control of their education."
Desire to Continue Growing
A hard-working professional, Bernardo is not planning to slow down.
"Be it learning about the market trends, understanding consumer behaviour, or incorporating different technologies in your teaching or business practice – there will always be something we can improve on."
"I am excited to continue my learning as a teacher and as a consultant," adds Bernardo. And we here at Ashton are also excited to see where Bernardo's desire for growth leads him next.