Vivian Wang graduated from Ashton College's CFP® (Certified Financial Planner) program in 2014.
An immigrant from China, Vivian has always been interested in financial planning. "I started my career in Canada working as a Financial Adviser at Sunlife Financial, taking care of life insurance and the investment side of business. I quickly realized my interest in the investment area, and gradually moved to work as an investment and retirement planner for RBC."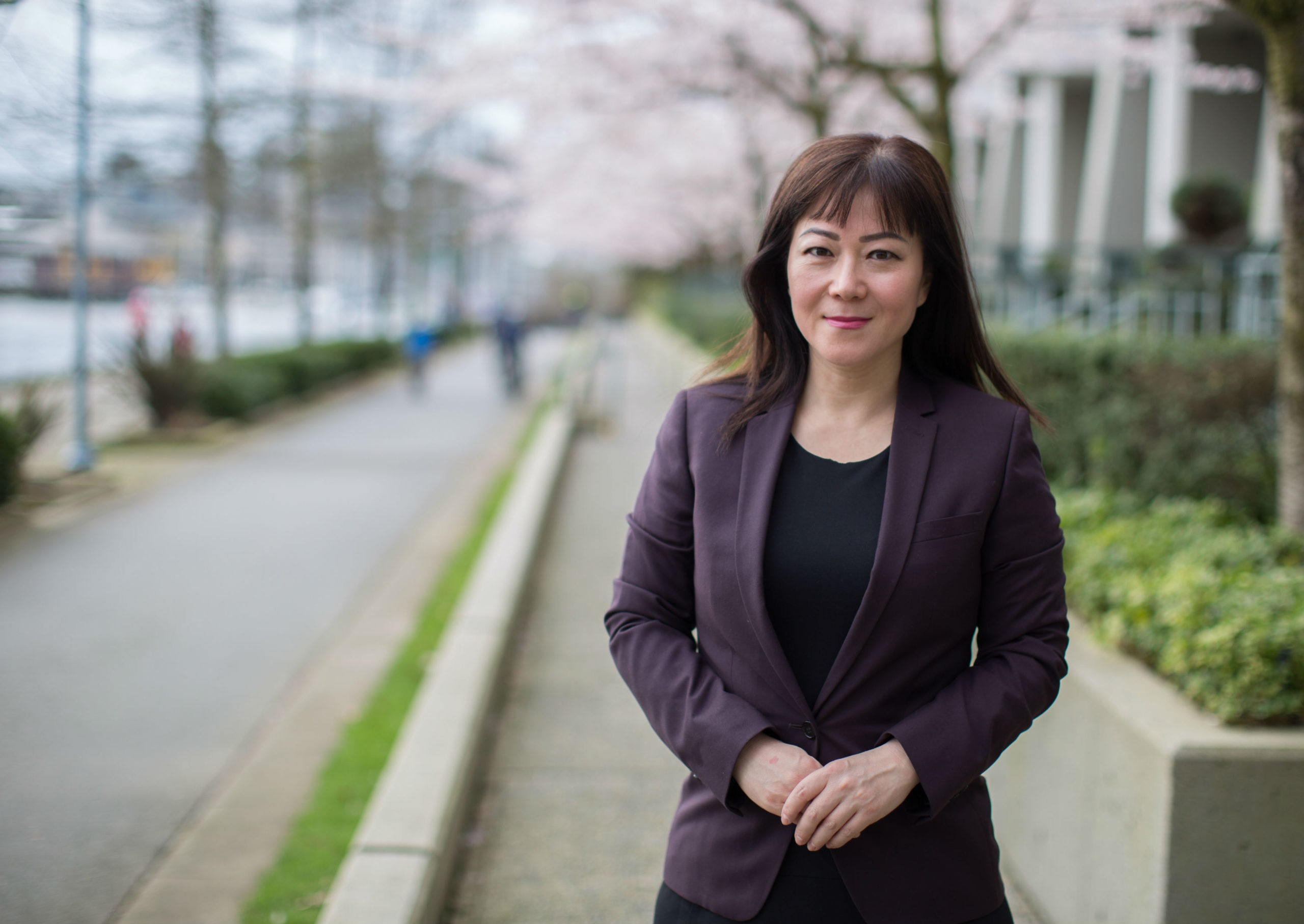 Having worked in the industry for several years, Vivian decided to pursue the CFP® designation. "I wanted to improve myself and my skills, and also get more knowledge about the stock market and mutual funds, which was the main focus of my job at that time as well as being an interest of mine."
For Vivian, the most important aspect of the CFP® program was getting a holistic perspective on financial planning. "I learned a lot about investment, taxation, stocks – all the different aspects of financial planning. It was great to interact with other industry professionals and see what they had experienced in their line of work."
Vivian really enjoyed the in-class format of the program. "Working full-time, I don't have a lot of time to study on my own; but in-class discussions and assignments hold me accountable and help me prioritize my study time."
"I also really like the fact that all the instructors at Ashton are professionals who work in the financial services field. They are able to share their experiences and add perspective though different real-life examples and scenarios."
Currently, Vivian works in Dominion Lending as a mortgage broker. "A lot of things came up later on, and I decided to branch out again and try something new. I like to challenge myself, to pursue new opportunities and see where they take me."
At her current position, Vivian often works directly with clients and lenders, which, she claims, is the best part of her job. "I really enjoy working with people, and I want to provide them with the best advice that I can, and give them the best options available. This is why I am always looking to expand my knowledge and skills in anything I do."
Vivian is very happy that she pursued the CFP® designation.
"The CFP® gives me a lot of credibility. It is a well-recognized professional designation, and I find that I have more trust from my clients because I obtained professional credentials."
For students looking at pursuing the CFP designation, Vivian advises then to be diligent with their studies. "Don't take away from your learning: do your best to attend classes, finish assignments and read the materials. It may seem difficult to do, especially if you are a working professional; but if you stay the course, you will be able to reap the benefits when you pass the exam and get the CFP® designation."
CFP® Certification Education Program
At Ashton College, we offer an in-class and online education program for financial planners who want to demonstrate their competence and accountability through the CFP designation.