Nancy Lee is an independent financial adviser and a graduate of Ashton's Canadian Investment Funds Course (CIFC).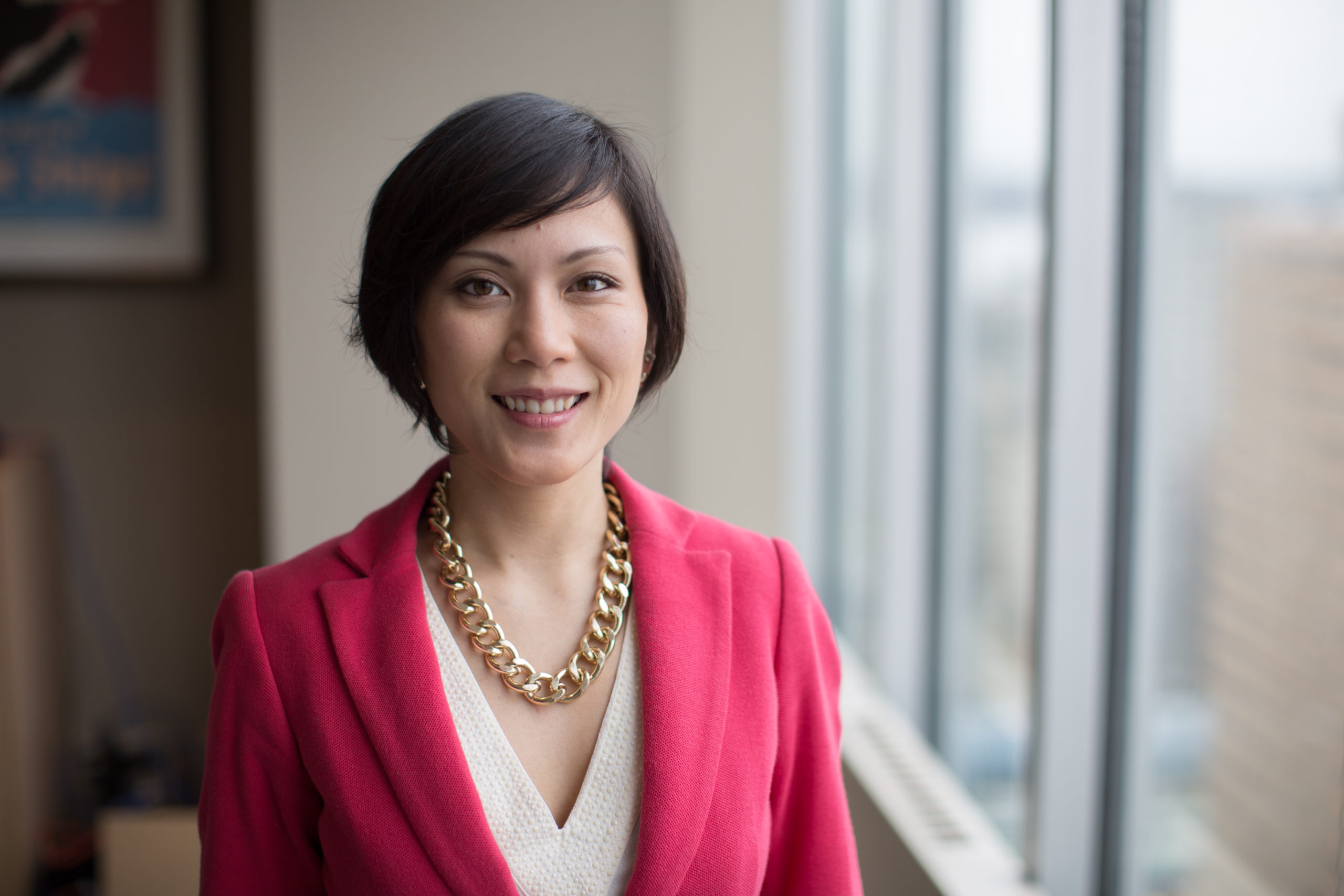 If there's one thing that Nancy Lee knows, it's that sometimes, finding the perfect career takes time. After working as an entrepreneur, a registered dietitian, as well as a 12 year stint in corporate pharmaceutical sales, Nancy enrolled in Ashton's Canadian Investment Funds Course in the summer of 2015 – and the rest, as they say, is history.
"I had many different roles in the past," says Nancy emphatically. "I've done marketing, management, sales, all sorts of different careers. But what I really wanted to do is to find a profession where I can add value to people in a meaningful way. I decided to become a trusted financial adviser for individuals, families and their businesses".
"Helping people achieve their financial goals is important to me, and being a positive catalyst for their decisions gives me a really strong feeling of satisfaction."
Staying active and healthy is what enables Nancy to excel at her job. "I think my past experience as a dietitian really influenced my lifestyle, and my financial practice" she says. "In my view, to have a healthy mind, you need to have a healthy body, and vice versa. So I have a black belt in karate, and I also meditate, run and practice yoga. I take this same comprehensive view with my clients."
As an Independent Financial Advisor with the Plumtree Wealth Strategies, Nancy brings a relaxed but focused attitude to her clients through teaching financial fluency to a growing portfolio of clients. "I love working with clients to promote financial literacy as it helps them achieve financial health and wellness in other areas of their lives."
"With the support from a financial helper, people spend less time worrying about their financial health and more time pursuing their passions. This is why, as a financial adviser, I wanted to expand my knowledge and qualifications."
With a strong desire for constant self-improvement, Nancy enrolled at Ashton with a goal in mind: increasing her career options. "A lot of the courses that Ashton offers aren't mandatory, but what they give you is so valuable. For me, I wanted to learn more about mutual funds so I would have more to offer my clients. Ashton was invaluable in helping me achieve that."
Nancy aspires to grow her business practice even more. "My biggest passion is helping people, and I'd like to be able to continue inspiring and empowering them in their financial decisions to achieve their financial, lifestyle and legacy goals and protecting the ones they love.""
When we asked Nancy if there was one piece of advice that she'd like to pass on to future Ashton grads, this is what she responded with: "Manage your finances to the best of your ability. It's never too late to get started. Remember that financial advisers are coaches that provide tools and insights to assist you in achieving your financial goals with confidence and assurance. This is what I do: I provide financial peace of mind so you can focus on doing what you do best." If your money is happy, you can rest easy.
Subscribe
By entering your email below, you agree to receive articles from the Ashton College blog. We will not send you promotional materials or any other information. You can unsubscribe at any time.