Jagdeep Chahal is a 2007 graduate of Ashton's ICCRC Exam Prep course.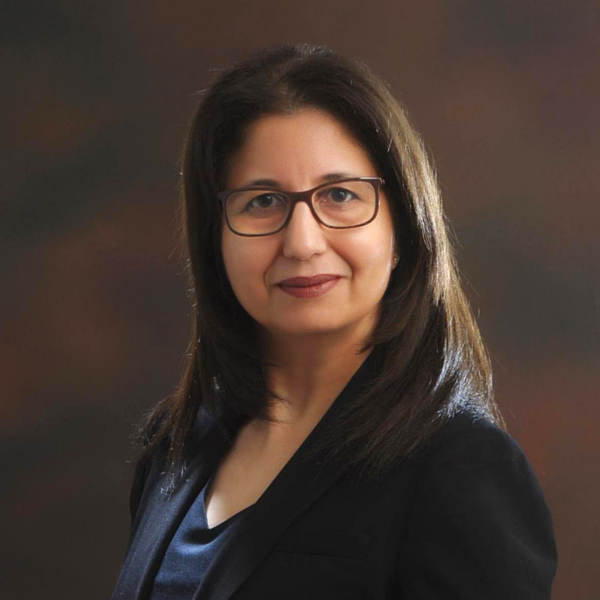 Jagdeep immigrated to Canada from India in 2004 with her two daughters. A highly educated professional back home (she holds a Bachelor of Education degree and a Masters in English), Jagdeep, as many immigrants do, struggled to get her credentials recognized. "My degrees were not validated right away, and everyone was looking for Canadian work experience from me, so I had to work odd jobs for a while. But I had a dream to become successful and have my own identity here. I knew it would be just a matter of time before I found myself again."
Standing strong through the struggle and following her dream with a tireless energy, Jagdeep soon found and developed a passion for helping people through the ins and outs of Canada's immigration industry. Jagdeep's decision to become an immigration consultant was not accidental: an immigrant herself, she knows the value of getting access to a professional who knows immigration law, and knows it well. "When I first came to Canada, I had no clue what Canadian immigration practices were like. I hired an immigration lawyer to get the help and support that I needed, but I was really disappointed. Not only did the lawyer miss important new legislation at the time that could have helped me get my Permanent Residency faster, but I also felt like he was reluctant to help me and didn't treat my case seriously."
"I decided to become an immigration consultant so that I can help people the way that I wanted to be helped when I was going through immigration."
The decisions that immigration professionals make can have an immense influence on people's applications and their immigration – and, as a consequence, their goals, peace of mind, and future. Jagdeep understood that well. "My own struggles motivated me to learn more about immigration. I myself was passionate about coming to Canada and starting my life here. That's why I want to support the dreams and aspirations of others. I want to treat people like people, not as another file."
Jagdeep's journey to immigration consulting was not easy: she worked two jobs while taking immigration courses. When it came time to do the ICCRC exam, Jagdeep knew she would need extra help.
"I wanted to clear the ICCRC exam from the first try, and I knew that taking an ICCRC prep course at Ashton would help me achieve this goal."
Jagdeep became a Regulated Canadian Immigration Consultant (RCIC) in 2007, but didn't stop there. In 2011 she obtained a degree in social work and spent some time working as a family counsellor in 2013. Jagdeep then became a social worker for the Canadian government. "I feel that, because I have this experience, I am better able to serve my immigration clients: I can not only help them with immigration, but also offer support beyond that."
Today, Jagdeep is growing her client base and has aspirations of opening her own immigration consulting firm.
"I'm all about helping people. I want to become the best in my profession: offer my confidence, compassion and my honesty through my services."