David Allon is a 2014 graduate of Ashton's Immigration Consultant Diploma (IMCD) Program.
Raised in Montreal, Quebec, David holds a Bachelor of Arts in Business and Government, as well as a Master of Public Administration and a Diploma in European Studies. While completing his education abroad, David began working in sales and international trade.
"I was living in Australia and began exporting goods to South Africa; primarily cosmetics, kitchenware and consumer goods. This was a very successful venture for me, and by 2011 I was supplying products for 17 different shops, had developed an online ordering and promotion system, and had a strong network of international clients. Through my work, I met many individuals who were looking to immigrate to Canada, for personal reasons or because they wanted to expand their businesses to North America. Because they knew I grew up in Canada, they would approach me for advice on immigration. Eventually I decided to become certified as an RCIC [Regulated Canadian Immigration Consultant], and I began researching the different programs that were available."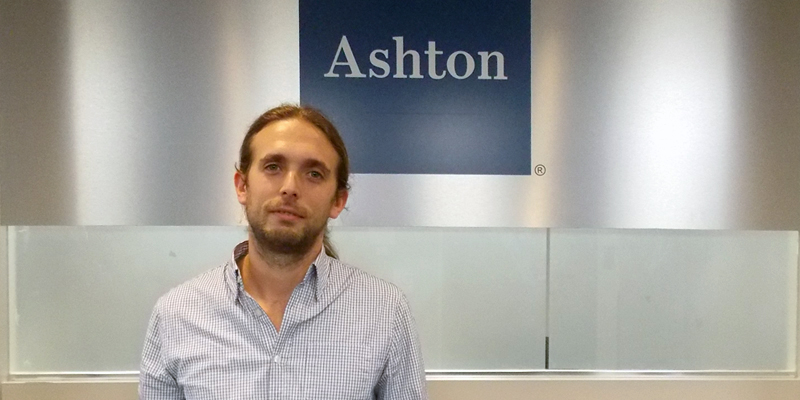 Despite being familiar with Montreal, David decided to complete his immigration program in Vancouver. "I knew Vancouver was a big hub for immigrants, so I wanted to establish some connections in this city." David decided on Ashton College after several of his professional connections recommended the full-time IMCD program.
"I was told that it was an accelerated program and I thought that it would be the quickest way for me to gain the knowledge I needed to start working in the field."
David enrolled in the in-class program format in June 2014, and immersed himself in program modules like Refugee Classes, Client Representation, and Professional Practice Management. "My favourite module was IMCD 08 [Immigration Consulting Research and Application]. The instructor had so much industry experience, and was so open with students about the ins and outs of the industry; he didn't view students as his future competition and was always willing to help and to answer questions, even after you have left his class." As a Canadian immigrant and an aspiring RCIC, David also enjoyed the multicultural composition of his class.
"Immigration is obviously an industry where you need to interact with people from a variety of different backgrounds, so my IMCD class was a great opportunity to learn about the experiences of other immigrants."
"Seeing how unique everyone was really helped me to define my business strategy and how I would differentiate my consulting firm – by offering a wider range of professional services than the average immigration consultant." David's consulting firm, Multi-Dimension Consulting, offers immigration advice, counselling, and legal services, in addition to assisting with the application process and job placement. The full-service approach has proven successful, and MDC has assisted over 400 immigrants in under 18 months. "We now have three full-time immigration consultants on staff, in addition to several administrative team members." One of the immigration consultants happens to be one of David's fellow IMCD graduate, Marian De Vera.
"As my business begins to grow and expands internationally I want to continue to hire Ashton graduates. I took the program myself, so I know that it provides students with the knowledge needed to excel in this industry."
Subscribe
By entering your email below, you agree to receive articles from the Ashton College blog. We will not send you promotional materials or any other information. You can unsubscribe at any time.