Amandeep Gill is a 2014 graduate of Ashton's Canadian Investment Funds Course (CIFC).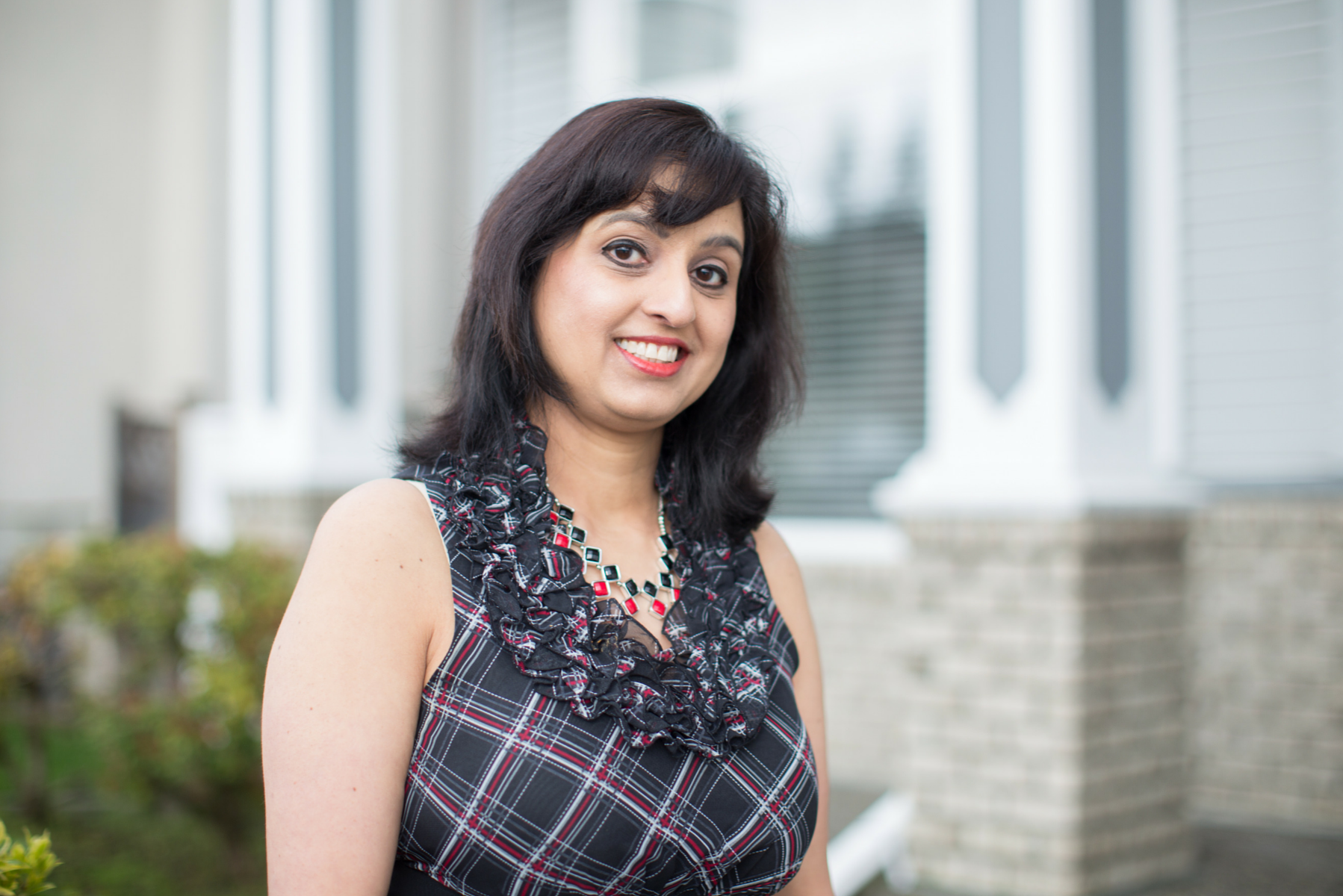 Working for a big name financial institution doesn't have to mean sacrificing your ideals. For Amandeep Gill, these ideals include a strong emphasis on community engagement and giving back to society. Hailing from India, Amandeep immigrated to Canada in 1998 and joined VanCity Credit Union. "When I left India I lived in England for a little while," she said. "I met my husband-to-be and we decided to move to Canada and get married. It's a great country and moving here was a smart decision."
As an Account Manager at VanCity, Amandeep is responsible for managing accounts, mortgages and credit lines for a variety of clients. VanCity is well known throughout the Lower Mainland as a credit union that gives back; in fact, the institution invests considerable time and effort into the Vancouver community. For Amandeep, this is important because she has always valued helping others.
"My goal is to serve the members according to their needs and provide the best advice possible. I am happy that I get to serve the community through my work."
Serving the community at VanCity means donating to local food banks, helping Syrian refugees by setting up a humanitarian fund and teaching financial literacy workshops. One workshop in particular, the 'Each One, Teach One' promotes the making of sound financial decisions, and Amandeep is involved in the workshop as an instructor. The workshop is specifically tailored toward new immigrants, and with a large number of Syrian refugees settling in the Lower Mainland, learning the ins and outs of the Canadian market is huge.
Whether working in a credit union or a bank, being an account manager is no easy task, and staying competitive in an industry that is constantly evolving is crucial to success, both person and that of the institution. That's why Amandeep enrolled in Ashton's Canadian Investment Funds Course (CIFC) in 2014. "I had some knowledge of the subject beforehand, but what I really wanted to do was get a more complete picture. My job involves finding financial options that fit my clients needs, and I'm thankful to the course because I now know the differences between investment funds better."
Working full time at VanCity meant that Amandeep had a limited window of a few hours in the evening to get her CIFC, and Ashton's night class schedule really fit her needs. Today, Amandeep is a certified level 1 account manager, but she is confident that by continuing to work hard and with the aid of a few more accounting courses, she can become a level 2 account manager and continue to climb the corporate ladder.
"I'm planning to take more courses at Ashton. I'm going to start there and continue my career path and see where it leads me."