Ray Crowley is a 2014 graduate of Ashton's Canadian Securities Course.
A question: how does one go from being a holistic nutritionist to investor relations, to working for a non-profit firm that specializes in community engagement? For Ray Crowley, it was all part of a journey of self-discovery. An Ashton alumni from 2014, Ray is adamant that the varied experiences he's had to date are all part of life's journey. "It takes time to discover what you're meant to be doing" he says with a grin. "And along the way you grow as a person."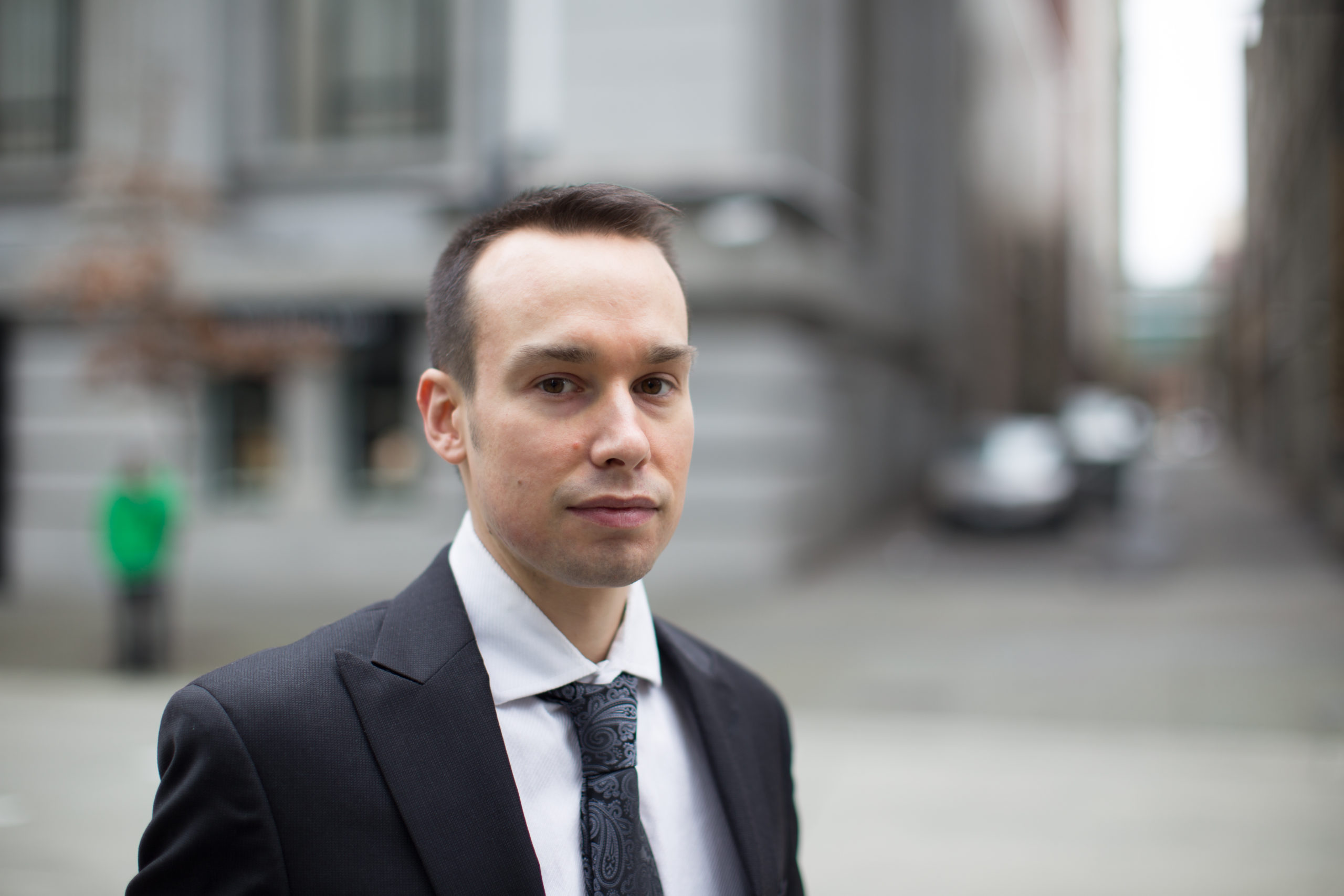 A decade ago, Ray had completed studies in holistic nutrition and found himself working at a Vancouver Whole Foods as a purchasing specialist. But deep down he knew that the job was only temporary. "I'd always had an interest in economics and investing, and eventually I decided to take a chance and pursue this."
After a stint in the natural resource industry for a variety of oil and gold mining companies, Ray decided to take things one step further and take a CSC (Canadian Securities Course) at Ashton. After leaving the oil and gold industry, Ray began a multi-year stint at Raymond James, an American-based investment holding company. The firm is one of the largest of its kind outside of New York, and with a client portfolio worth an estimated $500 billion, Raymond James for most people is the top of the heap.
"Working at Raymond James was huge for me. The CSC course gave me the benchmark qualification that I needed to work at a place like that."
"If you want to work in corporate securities you need the CSC, it's that simple."
Ashton's CSC course got Ray Crowley into Raymond James and for most people, that would be the summit of personal accomplishments. "I enjoyed working there, I really did. But I'm not the type of person who stays in one place for too long. You have to keep things fresh, keep them interesting. So I knew when it was time to move on."
Ray eventually left Raymond James to pursue alternate ventures. He credits Ashton for giving him not only the confidence to pursue a career in corporate securities, but also the impetus for knowing that change is as important as personal development. Currently, he is transitioning to a new position in a boutique investment firm, and moonlights on the board of a local non-profit, One Love Society, dedicated to community engagement.
"What I'm doing now, it's something that I've been working toward for a good four or five years. And that's not saying it's been easy, because it hasn't. But I'm finally getting the role and the career that I've always wanted. That alone is worth the struggle. Is it a challenge? Yeah. But it's also a great opportunity for me to grow as an individual and develop my skills."
"My goal now is to build genuine relationships with my co-workers and my clients, in a sincere and friendly, but a professional way. I think my biggest motivation is to help people, and this is what I am striving for."
Subscribe
By entering your email below, you agree to receive articles from the Ashton College blog. We will not send you promotional materials or any other information. You can unsubscribe at any time.