One thing common among most life insurance agents is the sense of fulfillment they get from their job. Sure, the tactical part of the job itself might include finding the right policies, filling them out with client information and helping complete claims that provide money to clients when disaster strikes, but when a client loses a loved-one, that money the life insurance agent helped to arrange can make the difference between grieving with stress and worry over bills and grieving the loss without financial concerns.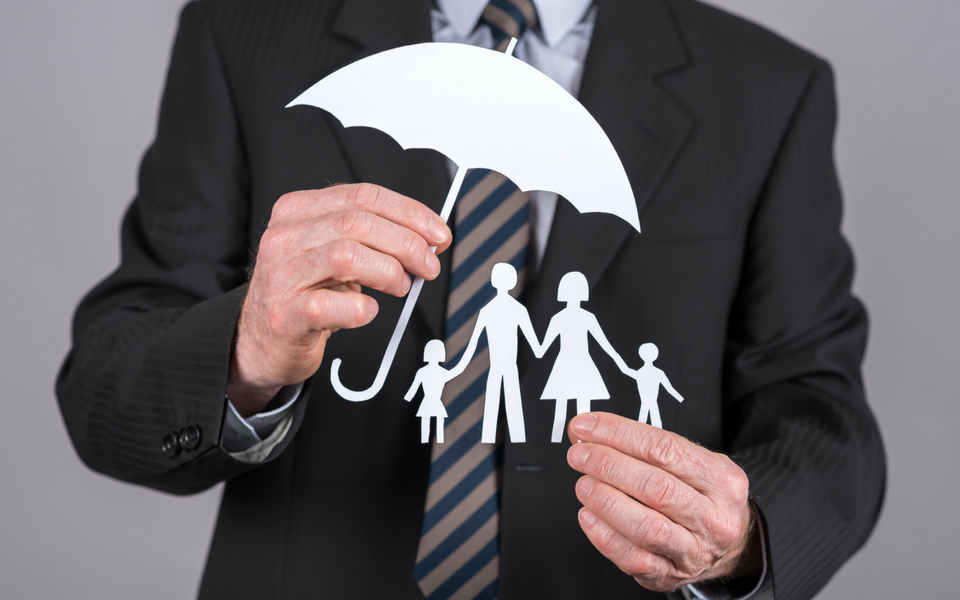 If providing a vehicle for financial help, getting to know clients, and making things better for others appeals to you, you may be on the right track by researching the requirements for a career as a life insurance agent.
Qualifications and requirements
One element of being a life insurance agent is empathy. It's important to be able to understand what people need to think about when they look to the future and consider what would happen if they were to lose a loved one. However, in Canada, it takes more than empathy and social skills to be in this job. Not just anyone can sell life insurance – even those with a financial or insurance background must meet the unique legal requirements to do so. Those selling life insurance must have completed the life license qualification program and associated exams.
Yes, there are exams. Just in case you were thinking you could get around that part of schooling so many people hate!
But not to worry, with all the preparation courses and assistance available, you'll manage if you have that genuine interest in helping people, understanding their needs and getting to know the details about the life insurance products available. To become a life insurance agent, you'll need to enroll in a life licensing qualification program (LLQP), take all the LLQP courses and pass the LLQP exam required for each course.
The LLQP course includes the five study modules of Life Insurance, Accident and Sickness, Segregated Funds and Annuities, Ethics and Professional Practice and Taxation. You may take the courses (which vary in length due to their specific content) in any order and from any life license qualification program provider. Once each separate course module is complete, you will take the certification exam on that specific module (all except taxation).
It may be helpful to talk to a recently licenced life insurance professional or an instructor of the course modules to determine the best order to take the courses. For some, it's about their current life structure, while for others it's more about the way the content comes together in the education process.
When all five segments and exams have been successfully completed, the course provider confirms that the candidate is eligible to move to the next stage and the prospective life insurance agent will then have one year to take the necessary provincial exams from the Insurance Council of British Columbia. Provincial exams are done as open book exams meaning an electronic device is given to each student to help search answers. Obviously it is best to study and know the content rather than be spending valuable exam time on the device looking for answers, but the tablet is a great tool that helps prevent the need to skip or guess at an answer.
In order to successfully pass the LLQP exam, a student must score at least 60% correct or higher. If the LLQP exam (also known as the LLQP Licensing exam) is completed successfully, the prospective life insurance agent then has one year to obtain their license. If the candidate doesn't obtain their life insurance licence within the year, the will need to retake exams in order to requalify.
After successfully completing the LLQP exam, it will be time to look around and determine which insurance provider is the best fit for you and the types of clients you would like to work with. While not every life insurance provider is always looking for new agents, there are many that seek new graduates of the LLPQ program on a regular basis. Some life insurance agents have stayed with the same provider throughout their career while others have worked with more than one in order to obtain the right fit. Others still pursue the opportunity to start their own firm which requires additional criteria that can be reviewed on the Insurance Council of British Columbia website.
Of course nothing says you have to practice life insurance in B.C. after you complete your provincial exams. You may choose to provide a life insurance team that needs an agent in another province or perhaps you've always wanted to live somewhere else. This can be done by applying for your life insurance licence in the province you'll be doing business in. Some firms apply for the license and pay for the fees on their new agent's behalf while others do not.
Having a LLQP license is just as important, if not more so, than being a compassionate person when it comes to life insurance sales. Licensing provides proof to clients – and the rest of the industry – that an individual has taken the courses necessary to understand the various aspects of life insurance and the role filled by a life insurance agent.
It's an essential distinction because a good life insurance agent with a strong educational background will know the features and benefits of the various products available to their clients and can help use them to ensure a positive financial future is possible. The wrong products, or a lack of listening to a client's wants and needs can spell financial disaster for a client if their loved one passes away.
Being a life insurance agent means marrying the interest in life insurance products and options (along with and understanding of their distinct nuances) with the compassion necessary to listen to clients, get to know them and help identify the underlying wishes they have for the future. After the LLQP license has been earned, the real test begins – that of working with individuals to secure their dreams.