Why are so many people looking into online education? Companies today are realizing the importance of encouraging online learning in the name of employee training, as it burns a smaller hole in their pocket. Employees, on the other hand, prefer online route since it comes with inherent benefits of flexibility, low cost and faster time to market.
For all obvious reasons, online education will be here to stay. Interactive learning methods and animated content for better understanding are becoming popular reasons for students to go online.
Online learning is a broader term that encompasses several trends, such as social learning, mobile learning, microlearning, MOOCs and many more.
MOOC (Massive Open Online Course) is a phenomenon that has radically altered the way online education has been perceived lately. MOOCs allow unlimited participation of students in a course using web technologies, and this sets a new normal for the global education sector. US eLearning market alone was valued at USD 27 Billion in 2016 and is set to grow to USD 240 Billion by 2023 (according to Docebo e-learning market trends and forecast 2017-2021).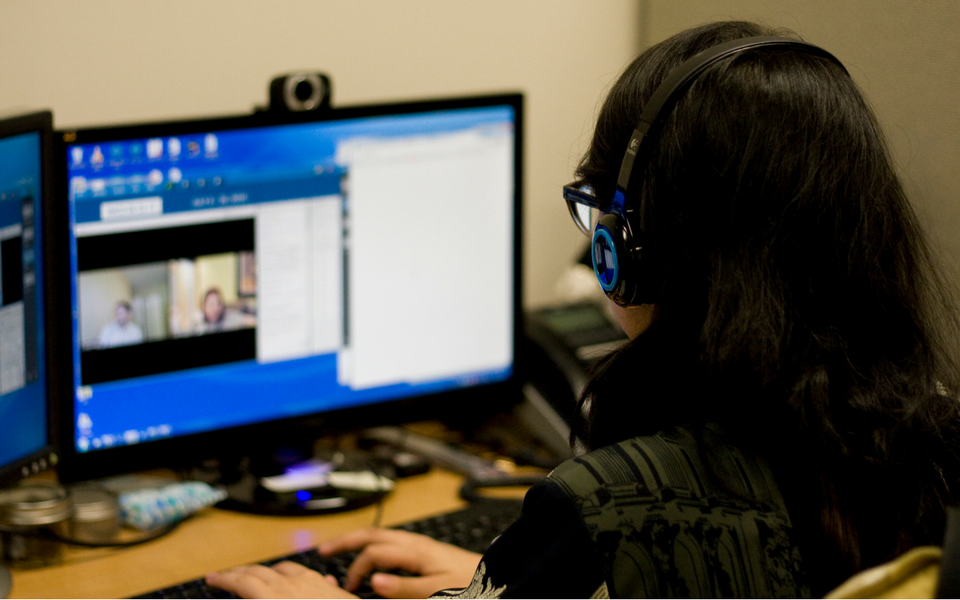 Here are some of the key benefits of online learning.
1. Cost
Cost does not mean solely the cost of respective course. Online learning brings down all the ancillary costs that add up and make behind the scenes contribution to the overall cost of education. Think about it: online learning doesn't burden institutions with overhead costs of maintaining a physical classroom and other related fixed costs. As a result, students get access to the same curriculum at a fraction of the cost. Students themselves save on the travel and accommodation costs since they are now able to take up the university programs remotely, in the comfort of their home.
2. Convenience
Let's paint a picture: you are sitting in your leaving room, sipping a cup of tea while your poodle enjoys the luxury of your comfy lap – this doesn't quite sound like a normal study scenario, right? With online learning, it surely isn't an impossible one.
A plethora of online text and video-based courses have made it possible to study virtually anywhere and anytime one wants.
A popular video-based lectures platform, such as Lynda.com, provides a huge collection of online courses in a step-by-step video-based format. The website also features pathways that students can follow to become a specialist in a particular area – for instance, completing a set of courses to become a web developer. Students who could have a hard time understanding the accent of instructor now have access to full-length course transcripts for them to go through at their own pace.
Other popular examples of MOOC platforms include coursera.org, udemy.com and Stanford Online. A number of Canadian colleges as well offer online alternatives for their certificate courses.
3. Faster Time to Market
In most cases, you won't even have to leave your current job to upgrade your knowledge or education. Online courses are flexible by design, and you can dedicate any suitable hours of your day to studying. Load your video lesson on your mobile or tablet and turn that public transit time into something productive. You can even pile up a majority of your coursework for weekends so that you do the bare minimum that is necessary during the weekdays while you are off to work. Compared to a full-time course where you have to leave your job to study, online options have much fewer opportunity costs. You earn while you learn.
4. Boon for the Reserved
A sizable chunk of students tend to lose class participation marks because they are too shy to express their ideas in front of the whole class. Every time they want to answer a question posed to class, one of their extrovert peers steals that opportunity from them. Thanks to online learning format, these students can now shrug their public speaking fears off and express all their ideas to the professor by email and chat at just about the same time as any of their fellow student for that course would.
5. Multinational peer exposure
Owing to its virtual and web-oriented nature, online classrooms are usually comprised of a multinational student group. Students get a chance to interact with peers of various nationalities and evaluate their own performance against an international group of students. This also helps in creating networking opportunities and building online teamwork and collaboration skills that are extremely important in today's glocal (globally local) business landscape.
Think before you take the leap forward.
An increasing number of international colleges and universities are accepting online learning credentials to transfer credits for further education. Businesses are already favouring the online education route vis-à-vis physical classroom training. Especially, for vocational courses such as home inspection, certificate courses in finance and diploma courses in sales and marketing, going online makes total sense as it provides you with that rare chance of testing your newly acquired knowledge on the ground, while you are still gaining experience at your job. The decision is yours to make, whether you will jump on the MOOC bandwagon and take advantage of it, or be content with bearing the opportunity costs of a physical classroom program.