The Test Centre at Ashton College administers a number of exams for a wide variety of organizations and institutions. We can accommodate both paper-based and computerized exams, as well as exams that require more interactive testing formats, such as interviews. As a proud member of the National College Testing Association (NCTA) and part of the Consortium of College Testing Centres (CCTC), we open our doors to those students taking extension/online/distance education who need to have their exams invigilated.
On this Page
Schedule Your Test
To schedule your test with us, please call or email the Testing Services Coordinator, including details about when you need to have the test done by, the institution who will be sending the materials, the test format, and any other pertinent information. Once we arrange a date you will need to contact the professor, institution or organization responsible for the test to let them know that you wish to take it here at Ashton College. Our proctoring fee is $40 per hour, plus shipping fees if applicable. The hours for the Test Centre are as follows: Monday – Friday, 8:30am – 5:00pm and we are closed on holidays.
Contact Ashton's Testing Services Coordinator
Nyssa Redfern has been with Ashton College since July, 2012. Nyssa is the Testing Services Coordinator and is responsible for coordinating and administering exams in the Ashton College and Prometric test centres, and ensuring that all exam requirements are met and proper test procedures are followed. Nyssa holds a Bachelor of Arts and a Bachelor of Education from the University of British Columbia Okanagan, as well as a BC Ministry of Education Teaching Certificate. Nyssa can be reached at: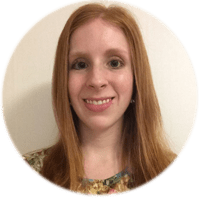 Examinations Offered
The Test Centre also administers an assortment of exams for different agencies. Please click the name of the agency for more information about booking your exam. A full calendar of agency exams can be viewed below.
ACE  – American Council on Exercise certification exams
ACP Ethics & Jurisprudence – Alberta College of Pharmacists Ethics & Jurisprudence Exam
The Alliance  – The Canadian Alliance of Physiotherapy Regulators exams
CAEL – Canadian Academic English Language assessment
CAHPI(BC) – The Canadian Association of Home and Property Inspectors BC
CELBAN – Canadian English Language Benchmark Assessment for Nurses
CELPIP – Canadian English Language Proficiency Index Program
CNRC – Canadian Network for Respiratory Care exams
DAANCE – Dental Anesthesia Assistant National Certification Examination
FPSC – Financial Planning Standards Council exams
ICCRC Full Skills Exam – Immigration Consultants of Canada Regulatory Council
iTEP – International Test of English Proficiency
LSAT – Law School Admission Test
MCAT – Medical College Admission Test
MELAB – Michigan English Language Assessment Battery
NCQLP – National Council on Qualifications for the Lighting Professions Certification Exam
PMI – Project Management Institute exams
Sonography Canada – Sonography Canada exams
TOLES – Test of Legal English Skills
Test Centre Dates