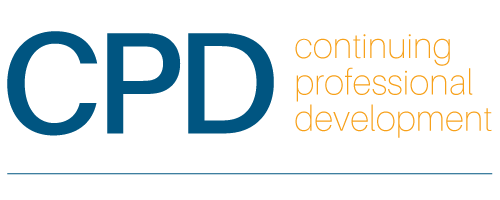 Overview
This CPD seminar is offered to expose current Regulated Canadian Immigration Consultants (RCICs) to a potpourri of immigration topics. The subjects have been carefully selected to update RCICs on the most relevant areas of Canadian immigration and related regulations and changes.
Details
RECORDING AVAILABLE UNTIL: December 29, 2017
APPROVED CPD HOURS:
ICCRC
This CPD seminar has been approved for 4.5 CPD hours.
Law Society of British Columbia
This CPD seminar has been approved for 4.5 CPD hours.
Law Society of Saskatchewan
This CPD seminar has been approved for 4.5 CPD hours.
Law Society of New Brunswick
This CPD seminar has been approved for 4.5 CPD hours.
FEE: $80.00 for the recorded version
Elite Loyalty members receive a 10% discount. Click here for more information and to sign up for free.
Topics
Business Immigration Strategies
Presented by: Jeffrey Lowe
Work Permits and Express Entry;
ICT Work Permits;
Owner/Operator Work Permits;
NAFTA Investor Work Permits;
Spousal Work Permits;
IEC Work Permits.
BC Entrepreneur PNP
Presented by: Jeffrey Lowe
Latest updates on the BC Entrepreneur PNP;
Common BC Entrepreneur PNP issues;
What kinds of businesses are being approved?
MNP Net Worth Verification
Presented by: Ping Niu
About MNP;
MNP's net worth verification services;
Lessons learned and recommendations updates on the BC Entrepreneur PNP.
Safe Third Country Agreement
Presented by: Peter Edelmann
What is Safe Third Country Agreement?
Dealing with the developments at Canadian Ports of Entry: when asylum seekers originated from or transited through a Safe Third Country before entering Canada.
Port of Entry Processing and Criminal Inadmissibility
Presented by: Andrew Osborne
Overview of the types of temporary cases that may be processed at Ports of Entry;
Tips and Advice to immigration consultants;
Options for dealing with inadmissible cases at Ports of Entry.
SPEAKERS
Jeffrey Lowe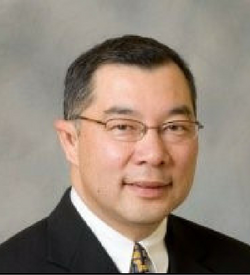 Jeffrey Lowe is a Canadian Immigration and Business lawyer who has practised law in Vancouver, BC since 1983. He holds both a Bachelor of Laws and a Bachelor of Commerce from the University of British Columbia and is considered an innovator in the convergence of business, technology and the law. He is the Chief Inspirational Officer of Lowe & Company, which has acted for clients from over 65 countries since 1990.
Mr. Lowe's specialties include business immigration law, and assisting foreign companies and individuals to establish or invest in businesses in Canada, and process work permits and permanent residence for them. Jeffrey also provides input and policy submissions to Canada Immigration, the BC Provincial Nominee Program, on Canadian and Provincial Immigration policy. He has accompanied federal, provincial and municipal governments and politicians on trade missions and other overseas speaking engagements on Immigration policies and options.
Ping Niu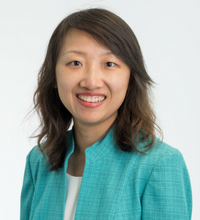 Ping Niu is a manager with MNP Enterprise Risk Services practice in Vancouver. Ms. Ping has 15 years of financial accounting experience and is specialized in net worth verification for BC, Nova Scotia and New Brunswick.
Before joining MNP, Ms. Ping worked with KPMG, PwC and Mackenzie Burgess Kilpatrick focusing on accounting, assurance and financial due diligence as well as tax planning and strategy consulting services. Ms. Ping is a designated Chartered Professional Accountant, Certified General Accountant, Certified Internal Auditor and has her Diplomas in Information Technology and International Accounting.
Peter Edelmann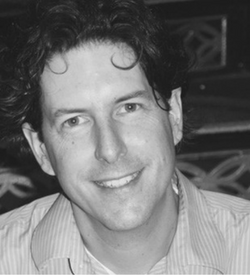 Peter Edelmann has a practice focused primarily on litigation and appeals in the areas of immigration and refugee law, extradition and criminal defence. He regularly appears before all levels of the federal and provincial courts, as well as the various divisions of the Immigration and Refugee Board. He is an active member of the National Immigration Section of the Canadian Bar Association, and also the litigation committees of both the Canadian Association of Refugee Lawyers and the Canadian Council for Refugees.
Mr. Edelmann is a regular presenter at conferences on various topics related to criminal and immigration law. He regularly appears before Parliamentary committees and before the Supreme Court of Canada on the issues related to criminality and national security in the immigration context.
Peter taught for several years in the Computer Forensics program at the British Columbia Institute of Technology and is currently an instructor at the University of British Columbia Certificate in Immigration: Laws, Policies and Procedures (CILPP) program. Peter is bilingual (French and English) and is fluent in Spanish.
Andrew Osborne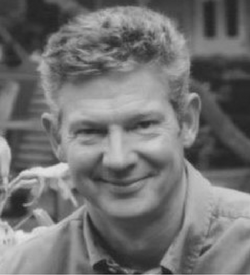 Andrew (Andy) Osborne has 18 years of experience with CIC and CBSA as a Senior Immigration Officer, Minister's Delegate, Legal Liaison Officer and Intelligence Analyst.
Mr. Osborne is involved in numerous projects and exercises, including anti-smuggling operations and fraud dox at Narita airport in Japan, Chinese migrant ship arrivals in Victoria, and various joint projects with Canada Customs, US Border Patrol and RCMP. He was also responsible for implementing IRPA at Douglas and Pacific Hwy border crossings when the new legislation came into effect in June, 2002.
Mr. Osborne left the CBSA in March 2008 to take the Immigration Consulting program. He is now an accredited member of the ICCRC and a sole practitioner at Jetstream Immigration Consulting, located in Langley and serving an area from Whistler to Abbotsford, Mission and Hope, and down into WA, OR and CA States.
Jason Cayer was previously scheduled to present with Andrew Osborne on the topic of Port of Entry Processing and Criminal Inadmissibility. Unfortunately, he is no longer able to attend and present at the CPD seminar. We apologize for any inconvenience this might have caused.