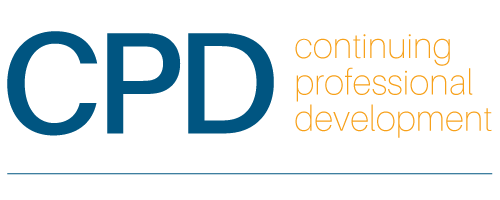 Overview
This CPD seminar focuses on the changes to the immigration system, in relation to both temporary and permanent immigration.
Immigration, Refugees and Citizenship Canada (IRCC), Immigration and Refugee Board of Canada (IRB) and Employment and Social Development Canada (ESDC)/Service Canada have announced several changes to their programs. The changes related to Express Entry and ESDC/Service Canada are to take place in mid-June, 2017.
Details
RECORDING AVAILABLE UNTIL: December 29, 2017
APPROVED CPD HOURS:
ICCRC
This CPD seminar has been approved for 4.5 CPD hours.
Law Society of British Columbia
This CPD seminar has been approved for 4.5 CPD hours.
Law Society of Saskatchewan
This CPD seminar has been approved for 4.5 CPD hours.
Law Society of New Brunswick
This CPD seminar has been approved for 4.5 CPD hours.
FEE: $80.00 for the recorded version
Elite Loyalty members receive a 10% discount. Click here for more information and to sign up for free.
Topics
Developments in Immigration
Presented by: Richard Kurland (1 hour)
Overview of the projected changes to the immigration programs that may be taking place in the near future.
Refugee Processing and Group Sponsorship
Presented by: Daniel McLeod (1 hour)
Procedural changes at the IRB;
Refugee Group Sponsorship practices and procedures.
Express Entry Changes and Advanced Express Entry Tips
Presented by: Spencer Isaac (1 hour)
Express Entry changes related to the selection of Economic migrants (June 2017);
Advanced Express Entry tips for RCICs.
International Students/PGWPs and Temporary Foreign Worker Program Changes
Presented by: Robyn Jones (1 hour)
Temporary entry to Canada: students and work permit options for students;
Changes to the Temporary Foreign Worker Program: LMIAs as related to the programs, numbers, and changes to advertising requirements.
SPEAKERS
Richard Kurland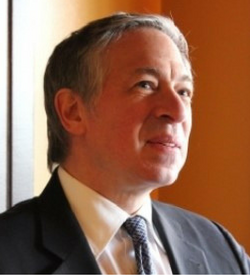 Richard Kurland has an extensive history commentating on immigration policy. He has worked with various Canadian media groups, including CTV, CBC, Global TV, Omni TV, The Globe and Mail, PostMedia, The Province, Radio Canada International, and the National Film Board of Canada.
Mr. Kurland has worked as an Immigration Program Instructor, teaching at the University of British Columbia. He has also acted as an expert witness on the Standing Committee on Citizenship and Immigration for the House of Commons. On top of that, since 1989 Mr. Kurland has held the position of Editor-in-Chief at Lexbase, a monthly publication that provides readers with current immigration policy and practice information.
Daniel McLeod
Daniel McLeod is a graduate of Simon Fraser University and of University of BC Law School. Mr. McLeod has been practising immigration and refugee law in Vancouver for over 25 years, representing clients from many countries, including Afghanistan, Algeria, Argentina, Burma, China, Cuba, the former Czechoslovakia, Democratic Republic of the Congo (DRC), El Salvador, Eritrea, Ethiopia, Guatemala, Guinea, Honduras, India, Indonesia, Iran, Pakistan, Rwanda, Somalia, South Africa, Syria, Sri Lanka, Sudan, Tibet, Turkey, and Vietnam.
Mr. McLeod has been an instructor on refugee law for the UBC Certificate in Immigration: Laws, Policies & Procedures (CILPP) and its predecessor, from inception in 2001. He has delivered numerous lectures and papers on immigration and refugee law for the Continuing Legal Education Society, Legal Services Society, Canadian Bar Association National Immigration Law Conference, Canadian Bar Association – BC Branch Immigration Section, and the American Immigration Lawyers Association. Mr. McLeod is practising law at the Refugee Protection, Immigration Appeal and Immigration Divisions of the Immigration & Refugee Board, and the Federal Court of Canada.
Mr. McLeod has also made several media appearances on CBC TV, CKNW Radio, CTV, Globe & Mail, CJAD Radio (Montreal), and CBC Radio programs ("As it Happens", "On the Coast", and "All Points West").
Spencer Isaac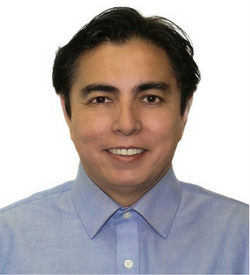 Spencer Isaac, RCIC, is the founder of Prescott Immigration firm in Vancouver, Canada. He has been involved in the immigration business for over ten years in various roles: an interpreter, a paralegal researcher, a writer for immigration lawyers, a pro-bono consultant for Catholic Immigration and Resettlement Services, and now as an RCIC.
Mr. Isaac specializes in appeals and representations before the Immigration and Refugee Board (IAD, ID, RPD, RAD) and CBSA. He has also written persuasive submission letters for Procedural Fairness Letters, Reconsiderations and H&C applications and has successfully undertaken Family Sponsorships, PR Renewals, PRTD, Study/Work Permit/LMIA/PNP and IMP applications.
Mr. Isaac has consistently provided advice to both senior and new RCICs via the forums, WhatsApp, email, phone and private RCIC meet-up gatherings. He also appeared as a "Minister's Counsel" in CAPIC CPD – Immigration Division Mock Hearing; and chaired an Immigration Appeal Division (IAD) section panel of the 2016 CAPIC's National Educational Conference (NEC) in Vancouver, Canada. His approach is to provide both legal interpretation and practical aspects, which allows RCICs to have a well-rounded understanding and approach.
Spencer graduated with an Immigration Consultant Diploma (Honours) from Ashton College. He holds a Masters Degree in Business Administration from Saint Michael's College, Vermont, USA. In his previous corporate career, Spencer worked as a senior manager for Fortune 50 companies, where he managed over 500 IT employees. He produced, shot and edited an award-winning documentary "West End Seniors Network", earning him the British Columbia Professional Videographers Association "Gold" in 2014. He is most proud of his next documentary, "The Invisible Senior: Senior Renters' Struggle To Stay in the West End."
As a student of Cultural Anthropology, Spencer loves to travel the world, learn languages and experience other cultures. He is fluent in Kazakh, Russian and English, and can converse in Turkish, American Sign Language (ASL) and Spanish. Based on his many Buddhist meditation retreats in India, Thailand, Canada and the US, Spencer's working life principle is "to see things as they are…nothing more and nothing less.".
Robyn Jones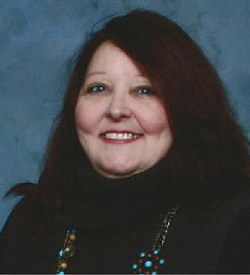 Robyn Jones, RCIC, is the Director of Operations for Atlantic to Pacific Immigration and Citizenship Consulting. She is an Honours graduate of the Ashton College Immigration Consultant Diploma Program.
Ms. Jones has previously held an immigration officer position with Immigration, Refugees and Citizenship, Canada (formerly Citizenship and Immigration Canada) for over 15 years, and held an officer position with the Department of Foreign Affairs and International Trade (now Global Affairs Canada) for five years.
Ms. Jones enjoys working in the immigration and citizenship field, as she finds the work rewarding and challenging. She is happy to play a significant role in making clients' immigration dreams and goals come true, whether that be on a temporary or on a permanent basis.