We are already halfway through the year 2017, which means halfway through the immigration goals that IRCC (Immigration, Refugees and Citizenship Canada) set earlier last year. What have we seen so far in Express Entry?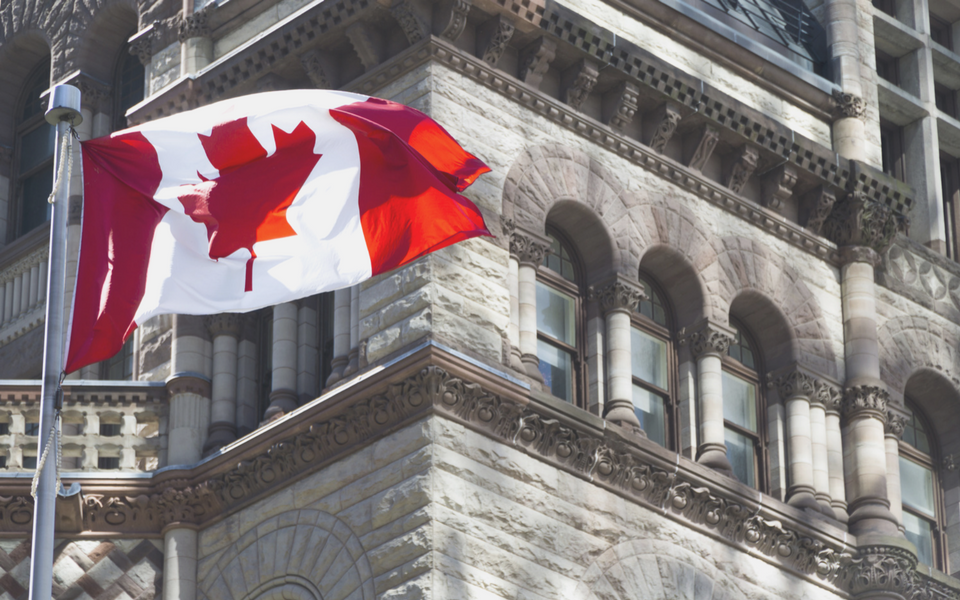 Express Entry Overview
Express Entry is the application management in Canada that allows candidates from the Economic Class programs category to apply for Canadian Permanent Residency and then citizenship. Express Entry includes the following programs: Canadian Experience Class (CEC), Federal Skilled Worker (FSW) Program, Federal Skilled Trades (FST) Program, and part of the Provincial Nominee Program.
Candidates follow a 2-step process to apply for Express Entry. First, they complete an online profile. Eligible candidates are then entered into the system and ranked against each other based on the criteria that Canadian Government deems necessary for successful immigration and settlement in Canada. Those factors include language ability, education, work experience and relevant work skills, among others. Candidates with top scores receive an invitation to apply (ITAs) for their Permanent Residency.
Second, once they receive an ITA, the candidates submit an extensive application package. Successful applicants are able to become Canadian Permanent Residents. Approximate wait time of the application is 6 months.
The main goal of Express Entry is to ensure timely and flexible application management that reflects Canada's labour market and regional needs.
Express Entry Draws
In the first half of 2017, IRCC conducted 16 rounds of invitation, and over 51,000 candidates received invitations to apply (ITAs). The draw-by-draw breakdown is as follows:
January 4, 2017: 2,902 ITAs, lowest CRS score – 468 points
January 11, 2017: 3,334 ITAs, lowest CRS score – 459 points
January 25, 2017: 3,508 ITAs, lowest CRS score – 453 points
February 8, 2017: 3,664 ITAs, lowest CRS score – 447 points
February 22, 2017: 3,611 ITAs, lowest CRS score – 441 points
March 1, 2017: 3,884 ITAs, lowest CRS score – 434 points
March 24, 2017: 3,749 ITAs, lowest CRS score – 441 points
April 5, 2017: 3,753 ITAs, lowest CRS score – 431 points
April 12, 2017: 3,923 ITAs, lowest CRS score – 423 points
April 19, 2017: 3,665 ITAs, lowest CRS score – 415 points
May 4, 2017: 3,796 ITAs, lowest CRS score – 423 points
May 17, 2017: 3,687 ITAs, lowest CRS score – 415 points
May 26, 2017: 143 ITAs, lowest CRS score – 775 points (only for PNP candidates)
May 26, 2017: 400 ITAs, lowest CRS score – 199 points (only for FST candidates)
May 31, 2017: 3,877 ITAs, lowest CRS score – 413 points
June 28, 2017: 3,409 ITAs, lowest CRS score – 449 points
The year 2017 has seen the lowest CRS scores to receive ITAs, 413 CRS points. Another notable factor is consistently high numbers of ITAs, the majority of which remained above 3,000 per round. The highest number of applicants selected in the draw was 3,884. Canadian government has also conducted 2 exclusive rounds, one for the candidates applying through the Provincial Nominee Programs (PNPs), and one for Federal Skilled Trade (FST) program.
What can we conclude from the numbers?
Canadian government is following through with their mandate to increase the number of immigrants in 2017: the goal is to issue up to 300,000 invitations for Permanent Residency to potential immigrants across different immigration categories. Economic Class programs has a goal of over 73,700 candidates for 2017, which explains consistently large numbers of ITAs.
We have seen a delay before the June Express Entry draw and a slight increase in the CRS points for that draw. This phenomenon can be explained by the changes in Canadian immigration that were introduced on June 6, including additional CRS points for applicants with siblings and/or knowledge of French language, as well as optional job bank registration.
The first half of 2017 has already seen more ITAs than both 2015 and 2016 combined, and we are likely to see similar numbers within the next few draws. The draws for the later part of 2017 will depend on the IRCC immigration goals for 2018, since many applicants who receive their ITAs in later 2017 will not obtain their immigration status until the following year.